The proliferation of Democratic candidates at the state and federal levels continues. In Virginia's 7th CD, home of self-proclaimed master economist and seminarian extraordinaire (note: he's one of the worst economists in human history, as far as I can tell) Rep. Dave Brat (far-far-far-right "R"), it looks like there are now three Democrats vying to take him on next year. Interestingly, it looks like women are stepping up in larger numbers than ever, which is a great thing in my view.  For instance, in the 10th CD, I recently reported on three Democratic women – Kathy Smith, Jennifer Wexton, Kimberly Adams – as actual or potential candidates against Rep. Barbara Comstock next year. And, as we know, there are a slew of Democratic women running for Virginia House of Delegates this year. With that, here are brief profiles – from their websites – of the three Democratic women hoping to take on Brat in 2018.
UPDATE: I'm told there are two more women considering running as well. Amazing!
Eileen Bedell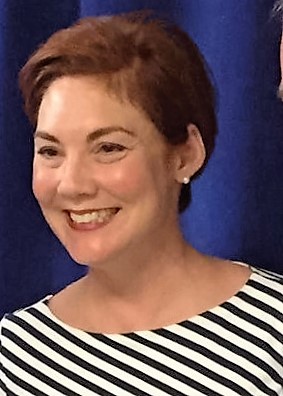 With the help of contributions from across the country and grassroots support throughout the District, Eileen Bedell's 2016 challenge to the 7th Congressional District's Tea Party incumbent received more votes than any previous challenger had in decades. Though proud of these results, we know the best is yet to come.
The result of the presidential election shocked the world. Across the nation, a new generation of political activists was born. In the 7th, many who had been quiet have begun to raise their voices. Many who had relied on others to make a difference, have become the difference needed for progress to win.
In 2018, Eileen Bedell wants an opportunity to represent ALL Virginians in the 7th. To win, she needs your help. The fight for 2018 begins now, will you join us?
Join the fight and make a contribution today.
Together we can be the change our nation needs.
Janelle Noble

I am first and foremost a mother and a wife. I have been blessed with three wonderful children who are my world. I met my husband, Jim, when I was attending Syracuse University. We got married, bought our first house and welcomed our oldest daughter, Grace, into the world, followed by our other daughter, Abigale 13 months later. In 2006, we moved to Virginia, as my husband, who was a software engineer and federal contractor was working on a contract for U.S. Army Intelligence at the National Ground Intelligence Center in Charlottesville. In spring of 2007 we welcomed our youngest into the world, our son Carson. In 2009, we started our family business of software consulting, where we have both worked for several area businesses designing and building software and providing support.
I am also a lover of all furry animals, sharing my home with two dogs and three cats. I am an avid supporter of the local SPCA and animal rescue groups. Three of our pets are from local rescue groups, including our dog Bear…who was so scared the day we rescued him, that we had to carry him to the car. While I have long since given up the dream of ever having a clean house, they have all taught me the true meaning of unconditional love.
I was born in Wilkes-Barre, PA to a hard working father, who worked in healthcare management, and a dedicated mother who made the choice to stay at home and raise my brother and me. My mother was the descendent of immigrants who fled from Poland during World War I in search of a better life. My great grandfather worked in the coal mines of Pennsylvania until his untimely death on the job, after which his employer left his body on the front doorstep of their house, told my great grandmother to get a job and give the kids up for adoption. With no money, and mouths to feed, my great grandmother turned to the church and raised my grandmother and her siblings.
If I were to choose a word to describe myself, it would be pragmatic. My approach to every day problems is based upon the idea that there is a practical solution to every problem, no matter how big or small. Having been born and raised Roman Catholic, and having attended Catholic school through 7th grade, my faith has played a pivotal role in who I am as a mother, as a wife, and as a citizen. My political views, however, are shaped more on my appreciation for the arts, history, and literature, as well as the teachings of the great philosophers. If I am given the distinguished honor of representing the people of the Virginia 7th district, I will make the solemn promise to represent everyone, regardless of their political views and pledge to create and maintain a constant dialog in order to make sure that everyone's voice is heard.
Helen Alli

Helen Alli is a grassroots human rights and small business activist covering over 20 years. She began serving in her community as a volunteer at a battered women's shelter helping women begin again, served in the United States Army as a Finance Specialist and as a Community Organizer for the USTA encouraging adults to stay fit with tennis. Helen was appointed to serve on the Board of the Richmond Economic Development Authority servicing small businesses throughout Richmond and is a local business owner in the healthcare industry. She is actively involved in peaceful demonstrations involving marches, rallies, protests and organizes community campaigns to strategize and implement change. She is a voter registration advocate often going door to door to reach new voters. Elect Helen Alli for Congress. She has demonstrated a life-time of service and will work hard for you!
Help the Democratic Party Fight To Keep America Great and Remove Trump!