Editor's note – other Democratic candidates for the 86th House of Delegates district nomination are welcome to submit a piece like the following to Blue Virginia. The nominating caucus will be held this Saturday, January 12 (see here for more details). – Lowell
*************************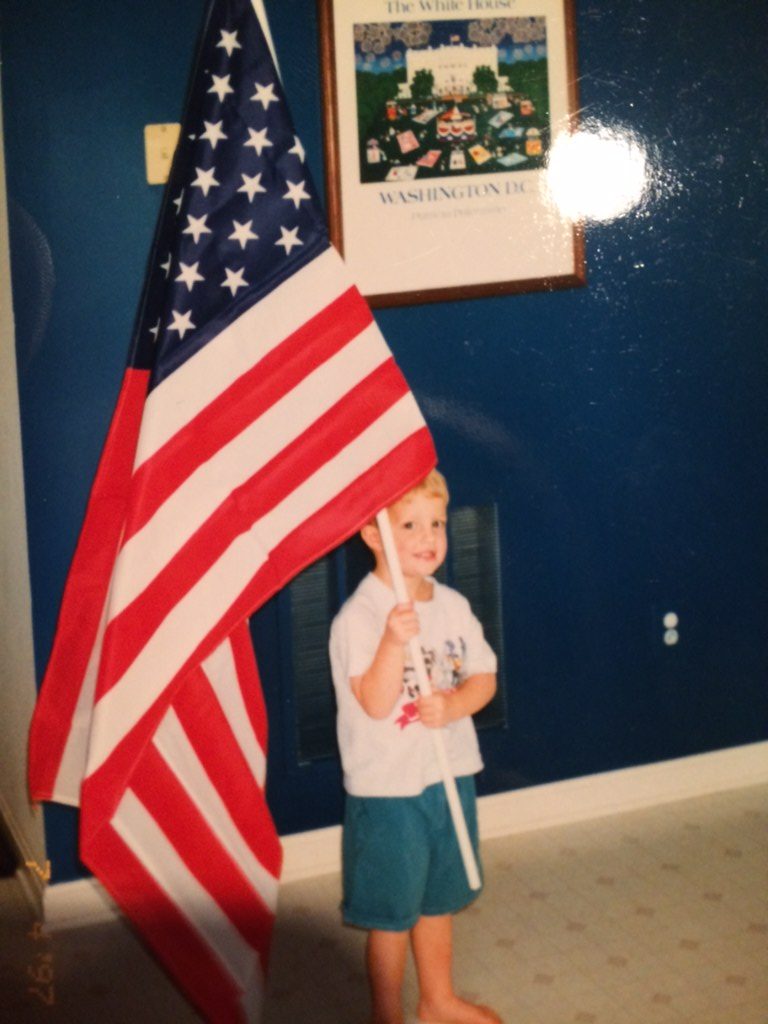 I'm Chad Thompson's campaign manager, Matt Royer. Many people have asked me why I got into this race and decided to run Chad's campaign. First off, I believe in Chad as a grassroots advocate, as an organizer, and as a leader wholeheartedly. I feel that he would be an incredible asset to the 86th District and to the Commonwealth of Virginia as a whole. But the most important thing about this race is that this district has a special place in my heart: it's where I was born and raised.
I was born in Fair Oaks hospital on January 22, 1994. I was raised in the Autumn Glen neighborhood at 1403 Horizon Ct in Herndon, VA (in this picture) until I was 7. I attended the Nysmith school when it was located in the business park just off of Centreville Road and then when it was moved to McLearen Road across from Rachel Carson Middle from Preschool through 8th Grade. I spent my summers swimming for the Four Seasons Swim Team. I took piano lessons from Babette Lloyd across the street for my house for years even after my family moved. My family and I attended the Friday Night Live concerts over next to the Herndon Library religiously and went to the Herndon Fair every year. We used to buy bread from Great Harvest Bread Company down near the Caboose downtown. My friends and I had birthday parties down at the Chuck E' Cheese next to the Clock Tower. My dad and I used to get haircuts down at the barber shop off of Elden before it became a Chipotle and Robeks.
I know this place better than anyone. This town raised me. I have left and come back several times to this area and still know just where everything is. The storefronts may have changed but the atmosphere sure hasn't and I know that in my heart of hearts that Chad Thompson is the right fit to represent this area in the House of Delegates. He knows the struggles of the working families in the community that are impacted by the traffic, the lack of transportation in our area and how heavily the commute impacts their family life. He has worked hard on improving our renewable energy infrastructure in the Commonwealth of Virginia, and will continue to build upon it through his work in the service to this community in the state legislature. He knows firsthand the impacts of having a pre-existing condition on how people can get coverage for their families. He has raised his kids in this community for the past 12 years, just like I was raised here in this district. He has the track record of being a champion of the Democratic party by working hard to get great Democrats elected and sticking to their ideals through the years. Chad has been sitting down at people's kitchen tables and standing at their doorsteps listening to people for years to figure out how people's lives can be improved.
My name is Matt Royer. I am a child of Herndon. And I know that Chad Thompson is the right choice to be your next Delegate of the 86th District of Virginia.