See below for reactions by Rep. Jennifer McClellan (D-VA04) and others to this morning's disgraceful Supreme Court ruling striking down college affirmative action programs. As Justice Ketanji Brown Jackson put it:
"With let-them-eat-cake obliviousness, today, the majority pulls the ripcord and announces 'colorblindness for all' by legal fiat. But deeming race irrelevant in law does not make it so in life. And having so detached itself from this country's actual past and present experiences, the court has now been lured into interfering with the crucial work that UNC and other institutions of higher learning are doing to solve America's real-world problems."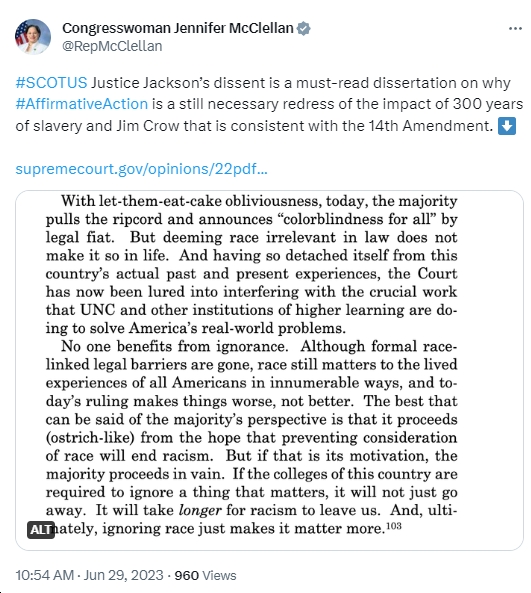 Sen. Tim Kaine: "Our diversity is America's greatest strength. Diversity makes our schools and our communities stronger. Deeply disturbed by SCOTUS' decision rolling back affirmative action."

Michelle Obama really knows what she's talking about, and as always expresses the truth brilliantly.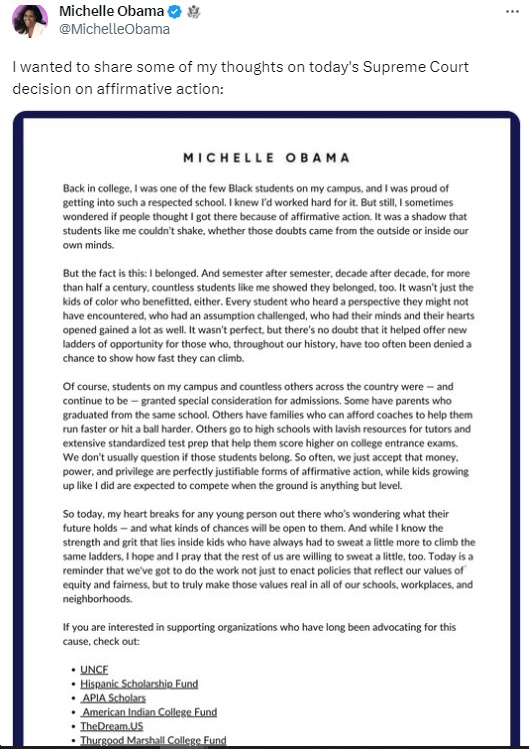 Qasim Rashid nails it: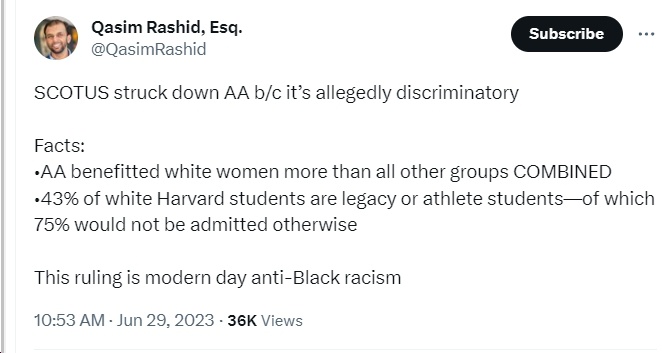 Finally, the statement by privileged, oblivious, super-rich white guy Glenn Youngkin is EXACTLY what you'd expect from him on the Supreme Court's appalling Affirmative Action ruling.
UPDATE: More comments below.
"SCOTUS's decision will be a massive blow to Black generational wealth building. Underrepresented groups are underrepresented for a reason. To ignore that fact is foolish and harmful." – Richmond Mayor Levar Stoney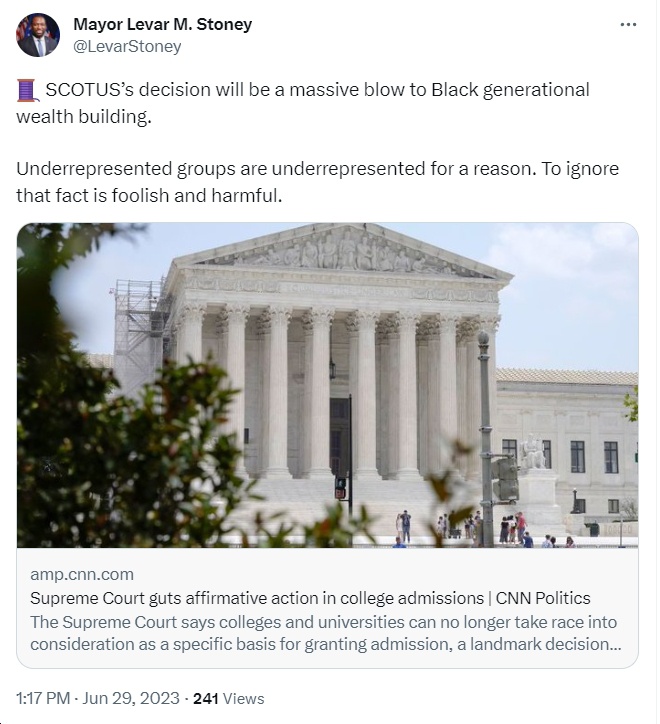 Fascist/bigot Bob Good is VERY happy about the Supreme Court's Affirmative Action decision. Because of course he is!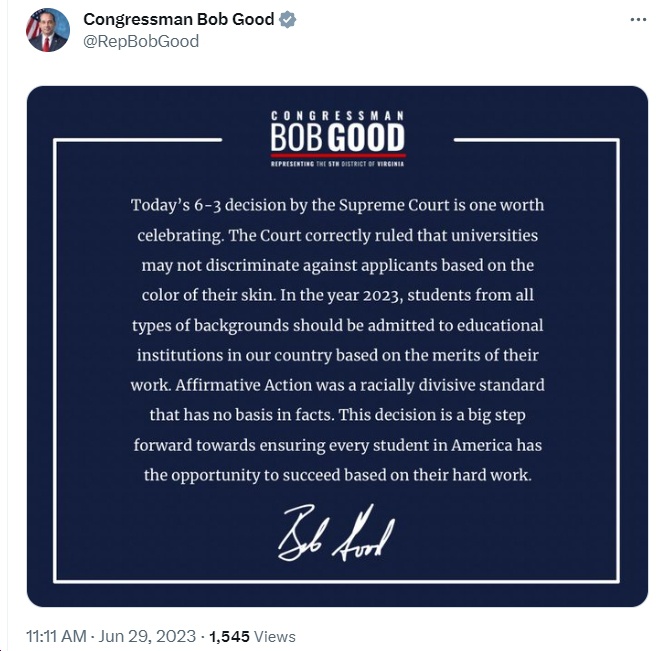 In fact, this ruling will NOT "ensure college admissions are based on a student's merits," given the massive roles played by wealth, privilege, "legacy," race, and numerous other factors.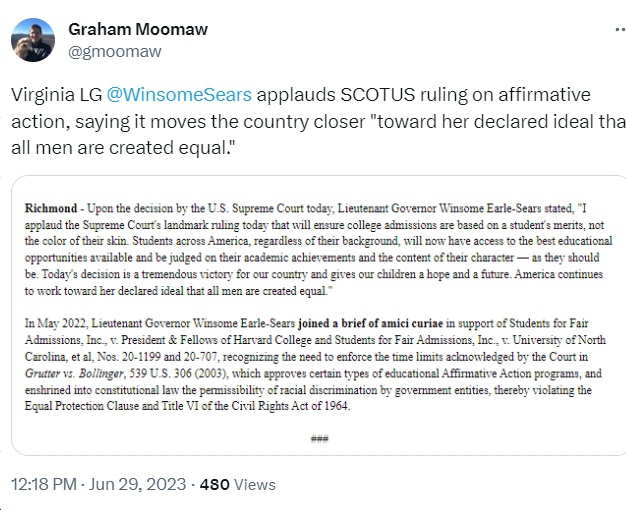 Del. Alfonso Lopez: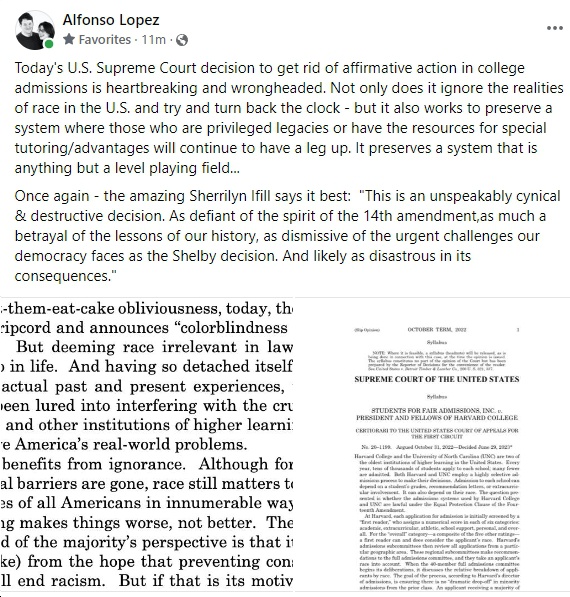 From Sotomayor's dissent: "In so holding, the Court cements a superficial rule of colorblindness as a constitutional principle in an endemically segregated society where race has always mattered and continues to matter."https://t.co/7FYqsmlQaE pic.twitter.com/iXyj3o75um

— Rep. Don Beyer (@RepDonBeyer) June 29, 2023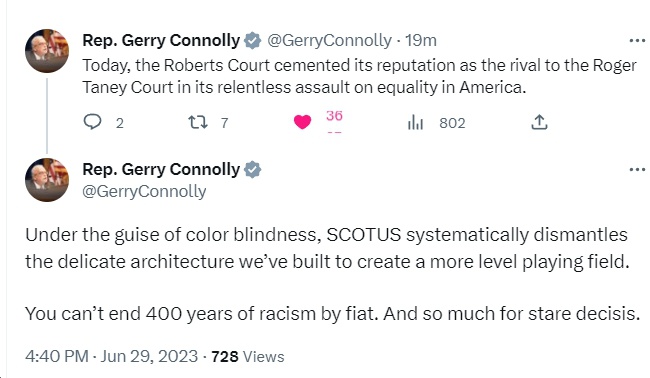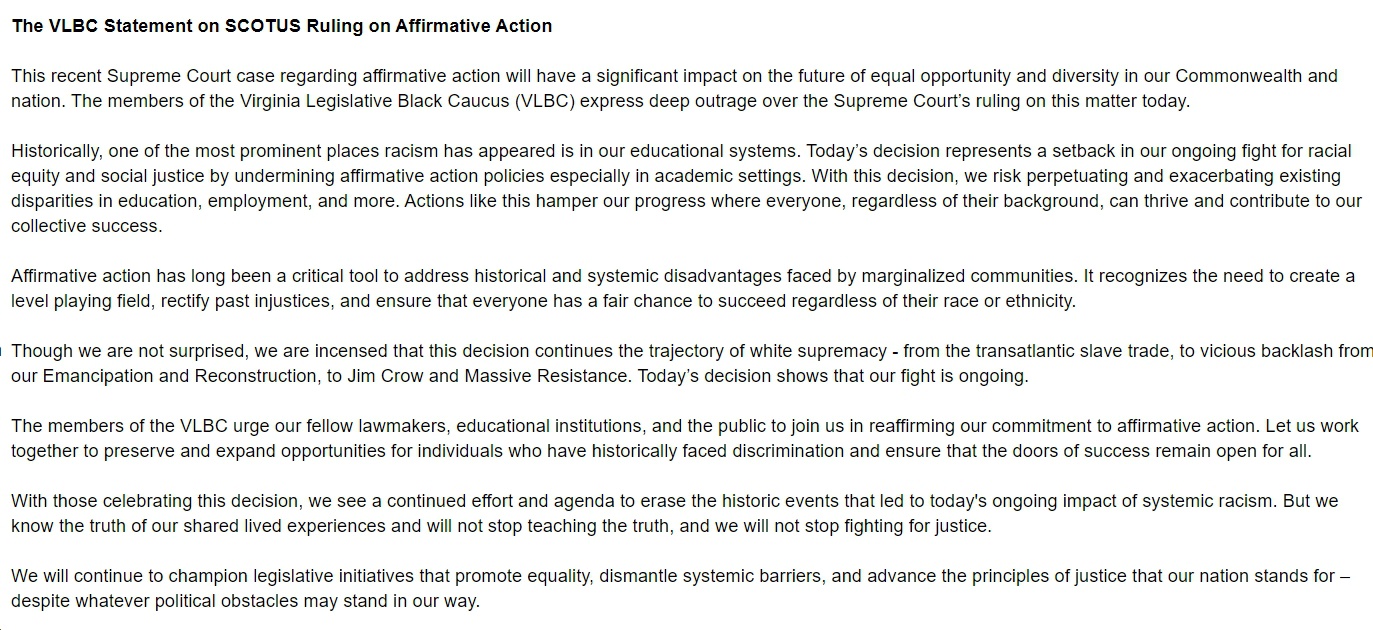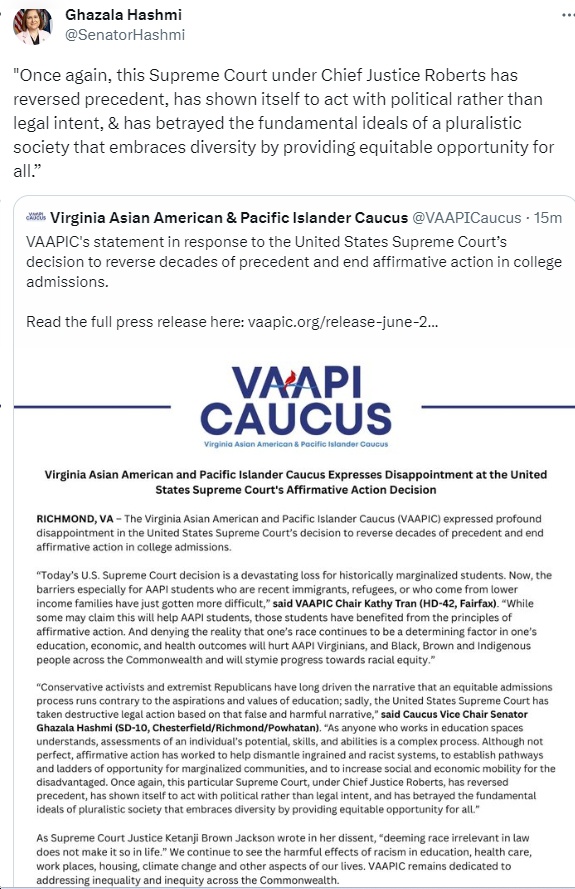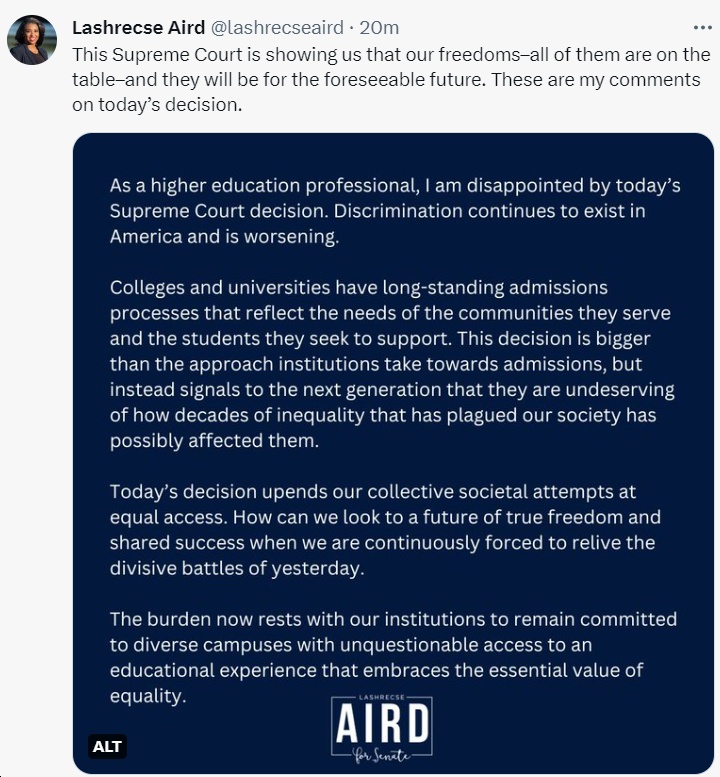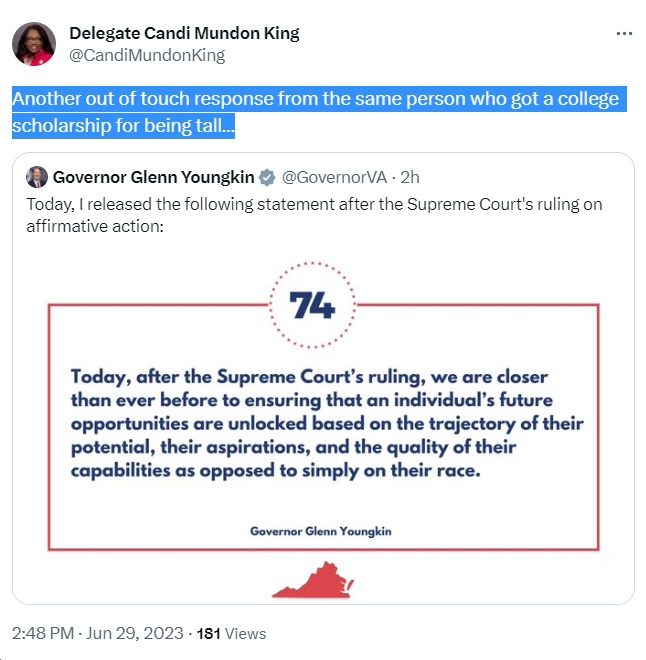 Sen. Louise Lucas: "I have personally lived the legacy of racial discrimination in Virginia, when public schools in Hampton Roads were shut down during Massive Resistance. Generations of students just like me have been systematically excluded from Virginia's academic institutions. Affirmative action was far from a complete solution to redress centuries of slavery, Jim Crow, and racial discrimination in America. But for decades, it was a powerful tool to ensure that all students had an equal opportunity to learn and to demonstrate their capabilities. Discrimination still exists in our commonwealth – and black students know firsthand that the playing field is far from level. Today, the conservative-controlled Supreme Court has decided to make it even more difficult for black students to gain access to Virginia's outstanding colleges and universities. Shame on this court for failing Virginia's students and shame on this court for extending the legacy of our country's racial injustices."