 It is a Saturday morning. The school year is now official 3/4 complete. Normally I would write something about school, about students, about teaching. But this morning I read Derrick Jackson's column in the
Boston Globe
,
It's still oil and nuclear power for Obama
, and found my mind occupied by thoughts flowing from reading it. The subtitle read "US sits idly by as other nations heavily invest in renewable power" and that perhaps explains why my mind is so occupied.
Others here are far more knowledgeable than am I on energy issues. People like A Siegel, Jerome a Paris and Meteor Blades have been on this topic since before the first Yearly Kos convention in Las Vegas in 2006.
This is an issue as important as any we face. It certainly connects with my concerns about public education.
So this morning I find myself impelled to bring attention to Jackson's op ed, to explore the related issues, and if possible to make an argument as broadly as possible about why an appropriate national energy policy is of immediate and critical necessity. Even being
handed a smoking gun
, the McDonnell administration managed nothing more than to hedge a bet.
Jim Cheng
made a veiled effort to position the administration so it could claim participation and credit or maintain credible deniability for Waynesboro's overseas trade venture. Governor McDonnell's team just don't hunt.
"The secretary of trade [Jim Cheng] wants to hold a meeting after I get back to discuss future development of the foreign trade zone and what we're doing here." - Waynesboro councilman Mike Harris to The News Virginian
It isn't American economic development China is after, nor should it be. It's about business and national interests: concepts well beyond the scope of the Bob McDonnell team's skill set (see: ABC Privatization, VRS funding, and the soon to be nostalgic AAA bond rating). By the way, the hunt would have taken only a few keystrokes or a call to, heaven forbid, a scholar at the University of Virginia. Why didn't Cheng know that Hong Kong is positioned as a primary arbiter for wine imports to mainland China? That China is already a domestic wine producer and intends to become a major exporter (Great Wall Wine Company and others already export worldwide). That the Chinese domestic competition sells a mid-range wine for about $5.45 a bottle but export quality is fetching $30 to $45 per bottle in Hong Kong (all USD). That this may be an effort at import/export arbitrage; that we might leverage that margin to our advantage. We shouldn't give away the vineyard for a short term gain or potential near-term boom and the inevitable long-term disappointment. But Cheng was not so forthcoming.
"In terms of overall growth in demand for wine in China over the next 10 years, China will become both a massive producer and a massive importer of wine," says Don St Pierre, head of ASC, the Chinese wine importer and distributor acquired by Japanese drinks giant Suntory in 2009.
Wine has suffered the same trials as any number of other Chinese products. Excessive levels of ethanol and chemical additives have resulted in safety concerns and recalls. Virginia winery best practices may be the object of Chinese attention rather than the wines that are being produced in our region. Or it could be something entirely different. One thing is certain: China is not footing the bill for the Waynesboro councilman's journey without an anticipated return on investment. Another thing is certain: Governor McDonnell's team is out of its league. It can't even table the equivalent of a city councilman's initiative; nor, they have proven, should they. But they are happy to share anything Councilman Price may accomplish so long as there's credit to go around. They are proving how much they do love credit.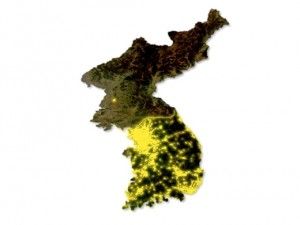 What we have there is a counterproductive cold war paradigm client state face-off. For decades, when cast as a confrontation between east and west, tension between north and south had a basis. There is no natural division between the Siamese-twin Koreas; neither physical, tribal, linguistic, nor spiritual.
Those with experience on the Korean peninsula have perspectives shaped by their own when and why. Though there are still times of acute tension, the level of chronic anxiety has diminished with the changes in the relationships between the sponsor states. For some time, the sponsors (except for a brief and short-sighted thrust by Bush II) have considered the breaches of peace irritatingly counterproductive. In the big scheme of things, there is nothing in Korea to justify the sponsors expending national treasure and blood. For the Koreans, it is not much of a different story, though those south of the DMZ stand to lose more.
The Koreans understand this. They and their sponsors have written a variety of mutating scripts for the violent resumption of hostilities. The plans for the fighting remain variations on similar themes. The plans for intrigue are much more revealing. On both sides, there is a civil affairs design that works whether implemented as a result of war or of internal collapse. It is the more important plan.
In this video, Jim Webb talks about what he sees as "the need to reinvigorate U.S. relations with ASEAN countries and other allies in the region to maintain balance and stability" vis-a-vis China. According to Webb, the "second-tier countries" in the Asia-Pacific region see "any failure by the United States to take firm action when the Chinese manifest aggressive behavior is viewed in this region as a sign of a permeating weakness in the United States." In Webb's view, we need to "stay with our friends" and let China know that "the wrong type of behavior is not going to be rewarded with a weak form of behavior by the United States."
In my view, that's fine as far as it goes; there's nothing wrong with strengthening relations with our allies in the region, and there's nothing wrong with being strong in our response to outright aggressive behavior by China. However, I believe that Webb largely misses the larger point, of what Anne Applebaum correctly describes as "China's quiet power grab". For more on that, see after the "fold."
Once upon a time it was a basic assumption that no country had permanent friends, but that each country had permanent interests. Friends might come and go ("what have you done for me lately?") but interests, well, they were based on geopolitical realities, not on ideology or religion. When we now have a major domestic political party that is more interested in contemplating its own navel, driven by its own ripening rightist heroics and fantasies, and whose presidential choices never seem to think more than one move ahead, well, it behooves the rest of us to protect ourselves and our national interest by doing exactly such thinking ahead. Therefore, here are some facts (yes, I know that "facts" frighten the aforementioned political party, but so be it) we may wish to contemplate and include when exercising foresight for our future, facts complied by
BusinessInsider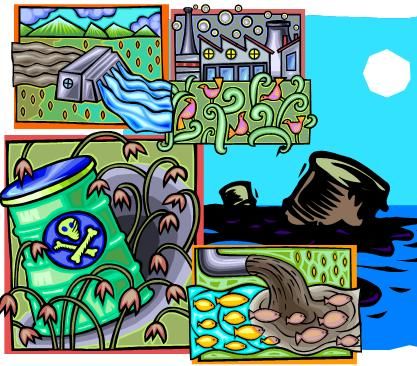 With the prospect of the BP crisis drawing to a diminished level of angst, there's no reason to relax. There are Nigerian
oil spills
, 62
underground coal fires in
China, Haitian
deforestation
, the
shrinking Aral Sea
, and the
Eastern Garbage Patch
. All decades of cumulative environmental destruction.
These are the big, sexy ones, but there are thousands of others. Just one example: we have managed to contaminate the entire world with polychlorinated biphenyls aka PCBs. The whole world. We are redefining survival of the fittest (or so we think) through genetic engineering. This is a new twist on "fittest." Want an uplifting documentary? Try The World According to Monsanto and then feel guiltless about serving your child that next glass of milk.
Jefferson believed in a natural aristocracy. Nature has time and takes its time in allowing success to percolate. We are not the final arbiter. But we affect the outcome, despite the denial.
By the way, the
World Meteorological Organization just issued a report
which "found that 2009 was the fifth warmest year on record 'since the beginning of of instrumental climate records around 1850.'" But no, the world's not getting warmer or anything. Hey, it snowed last winter! (snark)