Iranian President Mahmoud Ahmadinejad is crazy. But how pathetic is it when he's
making excuses
for his crazy actions by pointing to Virginia?
Speaking to state-run news agency, IRNA, Ahmadinejad cited a double standard over the outcry over an Iranian woman, Sakineh Mohammadi Ashtiani, 43, who had been sentenced to death by stoning for adultery, but was suspended due to international criticism. He said despite the chiding of Iran over Ashtiani, there has been no similar protest over the scheduled execution of Teresa Lewis, 41, a Virginia woman convicted of a double-homicide.

"A woman is being executed in the United States for murder but nobody protests against it," said Ahmadinejad, who is in New York for the annual United Nations General Assembly.
Is it just Virginia's moral authority that's hurt by executions? Not even
Barack Obama's Supreme Court pick
is willing to step in.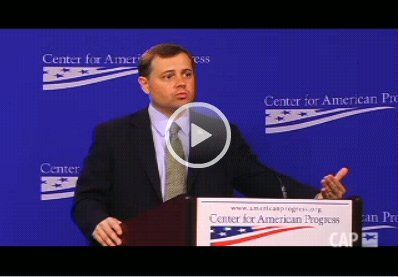 I attended this event at the Center for American Progress yesterday. The featured speaker, starting at about 2:45, was Rep. Tom Perriello (D-5th, VA). I've listed a few key points, after the "flip." Overall, excellent job - thoughtful, articulate, nuanced, wise - by Tom Perriello on an important topic, and yet another example of why he richly deserves to be reelected this November!