See below for graphics, courtesy of VPAP, showing "Donations to General Assembly candidates January 2018 through June 2019." I have a few comments on...
The following numbers are based on votes and spending per Democratic primary candidate through May 30 (which is the latest currently available), so they're...
Today's the day you've all been waiting for, Virginia political junkies, as - are you sitting down? this is exciting stuff! LOL - campaign...
Back in November 2014, I used that year's VA-10 Congressional race as a case study in looking at whether broadcast TV political ads are...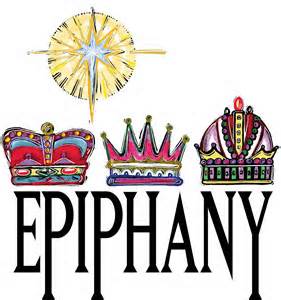 Welcome to the end of this twelve part series looking at the challenges, obstacles, and future possibilities of Virginia Democrats. Thank you for reading; you've made it to the final one! Check out the past entries here: Day One, Competitive Districts. Day Two, Turnout Problems. Day Three, Past Mistakes. Day Four, Downstate Democrats. Day Five, Unchallenged Incumbents. Day Six, Present Opportunities. Day Seven, Democratic Trends. Day Eight, Swing Voters. Day Nine, 2021 Redistricting. Day Ten, Independent Redistricting. Day Eleven, A Diverse Future. At the end of this diary is a poll on tomorrow's special elections, don't forget to vote!
On the twelfth day of Christmas, the Commonwealth of Virginia gave to me ...
Gold, frankincense, and myrrh?
Keep the gold, pawn it off for cold hard cash, because on this Epiphany, the three magi would be better off bringing money, messaging, and mobilization to Virginia Democrats.
Campaigns are fought on battlefields defined by demographics, candidates, random events and other factors that may be out of our control. But once the battle has been joined, victory belongs to the side that brings the three M's: money, messaging, and mobilization.
These past three years, the anti-Obama contingent has cheered at every shred of bad economic news and bureaucratic misstep. The wild-eyed charges of an ideological war carried on by an administration bent on Marxist objectives are all aimed at obscuring the sad results of three decades of "supply-side" economic mischief.
"Larry Summers and I were both on the side of 'we need a more definitive clean-up of the financial system.' And the question was if somebody, you know, really wasn't solvent, do you need the government to put in capital, realize the losses, clean it up, and then put it back into private hands?" - Christina Romer, White House Economic Advisor 2009 - 2010
Any serious study of this administration's policies reveals a most pragmatic response by Obama at almost every turn. From the selection of Treasury Secretary Tim Geithner and many other establishment appointees, to the decision not to seize or take the banks to the woodshed, Obama has erred on the side of caution and market reassurance rather than a confrontation with forces that would flirt with a stalemate leading to economic stagnation or catastrophe. It is essential that the story be told clearly and that we rely on the accomplishments. That looks to be the approach the Obama campaign will employ based upon the message from the campaign thus far. The facts are more than embarrassing for the right's apologists.