Home
Tags
Governor McAuliffe
Tag: Governor McAuliffe
Yes, you read the headline right – no more Jefferson-Jackson Dinner in Fairfax County. Andrew Jackson – you're fired! Held Sunday night in Tysons Corner,...
Tomorrow, the Virginia General Assembly will reconvene in Richmond for a session to determine the fate of bills that have either been vetoed or...
Written by Free Nelson Organizer, Marilyn Shifflett
During a March 26 radio interview with Governor McAuliffe in Richmond, a caller asked a question regarding the proposed route for the Atlantic Coast Pipeline. The Governor did not answer the question, but did offer the following remark. "Nelson County - I think it's our smallest population county in Virginia." He went on to reaffirm his support for the Atlantic Coast Pipeline (ACP), citing (supposed) cheap energy and jobs.
Governor McAuliffe's remark was totally inaccurate. Depending on the source, Nelson is ranked as the 23rd or 24th smallest county by population in Virginia. Why did he make this remark? Does he view Nelson as tiny and insignificant regarding its number of voters? Is this why he has answered citizen concerns about the ACP with stacks of form letters? Or, is it that he views the nearly 14,000 lives that could be placed at risk by a high-pressure, 42" pipeline as an acceptable number? Was the population of counties like Highland, Nelson, & Buckingham the determining factor behind Dominion's path for the ACP?
And isn't this acknowledgment of something on Dominion's part? Are they acknowledging safety risks they've previously denied to the press? Structures per mile determine the Pipeline & Hazardous Materials Safety Administration's (PHMSA) classification of natural gas pipelines. The path chosen by Dominion for the ACP will make it a Class 1 location pipeline. This means little to no regulation by federal authorities (the US Department of Transportation in this case). It also means that they will not be required to install expensive, automatic shut-off valves, while the manual valves will be set miles and miles apart.
These are a few facts about Nelson County that Governor McAuliffe did not quote. The US Geological Survey (USGS) and the VA Department of Emergency Management designate Nelson County as "moderate incidence," "high risk" for flooding and debris flows (slides). The National Oceanic and Atmospheric Administration (NOAA) has called Nelson an orographic lift zone which traps storms within our mountains and tends to drop heavy rainfalls. The VA Deptartment of Emergency Management also specifically recommends against "energy pipelines" in these areas.
Our governor is well aware of these reports, but has yet to publicly acknowledge their existence. We believe there are nearly 14,000 good reasons to ask him why.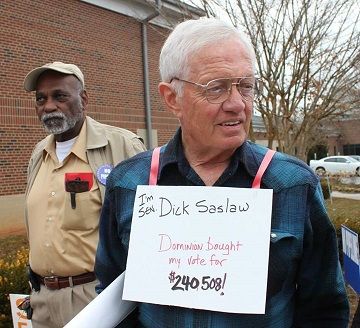 On February 23, Dominion Power announced four additional alternate routes in Nelson County for its proposed Atlantic Coast Pipeline (ACP), nearly doubling the number of land owners affected. Augusta now has nine possible ACP routes, and Dominion has added one alternate route in Buckingham County.
Holding an Open House in Nelson for all three counties is a first, especially since we were told by Dominion representatives they didn't have to hold it all. When landowners complained the maps presented for their use in viewing all these routes were extremely difficult to read, Dominion agreed! Suffice it to say, the anti-pipeline booths set up outside the venue were very busy. Most people were joining Nelson's anti-pipeline groups, buying No Pipeline signs and t-shirts, and asking how they could help with the resistance.
Free Nelson organized a protest for the event, centered around Dominion's purchase of Virginia's elected officials. On February 5, about 50 citizen lobbyists attended the General Assembly session to lobby for the repeal of the survey without permission law passed in 2004. They lobbied Virginia's Senators in the morning and attended the Commerce and Labor Committee meeting where the bill was promptly killed without a motion.
Local citizens wore tent cards at Tuesday's Open House with a Senator's name who serves on the Commerce and Labor Committee and comments which read "bought and paid for by Dominion" and "Dominion bought my vote for" and the dollar amount of contributions. Governor McAuliffe and Senator Warner were included in the protest, because McAuliffe supports the proposed ACP, and then-Governor Warner signed the 2004 survey bill into law. Each "Citizen Senator" also had an envelope of "Commonwealth of Dominion" bucks equalling their specific pay off received from Dominion. Senator Dick Saslaw won the prize for the largest amount of contributions received at over $240,000.
At the end of the evening, the "Citizen Senators" went to Dominion's "Public Input" table where they sang a revised version of the old Lesley Gore song, "You Don't Own Me" and returned all of Dominion's contributions received by our legislators in "Commonwealth of Dominion" bucks.
Photos by Marion Kanour and Jennifer Lewis First, Gov. Terry McAuliffe
ducked into a restaurant in Charlottesville
last fall to avoid anti-pipeline protestors. Now, just this past Saturday at the Governor's Mansion, McAuliffe did a tight circle dance attempting to avoid grassroots anti-pipeline activists yet again (see the video).
The Democratic Party of Virginia (DPVA) held its quarterly meeting Saturday. DPVA central committee members were also invited to a reception following the meeting at the Governor's Mansion. In support of a resolution Democrats were to present regarding climate change, members of anti-pipeline groups Free Nelson and Friends of Augusta went to the DPVA meeting and the reception hosted by the governor which followed.
The climate change resolution was deferred until DPVA's quarterly meeting in June, said Second Vice Chair of Rules and Resolutions, Fred Hudson. LG Ralph Northam, AG Mark Herring and Governor McAuliffe all spoke at the meeting about the accomplishments they had made on behalf of Virginians during their first year in office. Governor McAuliffe touted his success in job creation and the 325 "deals" and $6.1 billion in economic activity those deals will generate to help create Virginia's new economy.
McAuliffe spoke eloquently about climate change and its effects on rising sea levels and the naval bases in our Commomwealth. He noted that heavy rains lasting only an hour in duration force road closures in the Norfolk and Hampton areas on a regular basis. He told us that climate change is real and that we must act to counter its effects on our Commonwealth. McAuliffe didn't, however, mention his support for the proposed Atlantic Coast Pipeline. McAuliffe did tell those assembled that he wanted to hear from them, to talk to them, that his door is always open.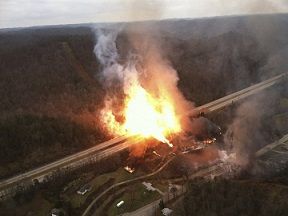 Like his discredited predecessor and kowtowing to the fossil fuel sector, Governor McAuliffe has embraced an "all of the above" energy plan that begrudgingly mentions renewable energy. Tomorrow he'll foist it at the
Science Museum of Virginia
. Some of the people he avoided in Charlottesville will be inside to greet him.
Climate change activists, including Richmond Resistance have organized an assembly that is drawing participants from across Virginia. While access to the event inside the museum is at capacity, some activists who oppose the Dominion natural gas pipeline did obtain entry and will be there. They do not intend to disrupt the event, but will wear shirts that show solidarity with those picketing outside.
The Sierra Club commended the McAuliffe plan for promoting renewables "to jump start our lagging clean energy business sector."

On the other hand, the club's Virginia director, Glen Besa, said in a statement that McAuliffe's support "for offshore drilling, and expanding gas pipelines and coal technology exports seriously undercuts his intentions to address climate change." --Associated Press via Seattlepi.com
Talk about faint praise.
And the Sierra Club understates the main objection. This plan egregiously ignores the impact of the "strategy" on climate change. Between the lines is a pragmatic acceptance of fracking and the resulting threat to aquifers and the atmosphere; just to mention a couple of things vital to the environment.
There appears no serious investment in wind and solar energy contained in the 461 page plan. The Governor's continued pragmatism on climate change and other issues may do more to suppress Virginia's Democratic vote in 2016 than any Republican scheme, much to the chagrin of a close and personal friend.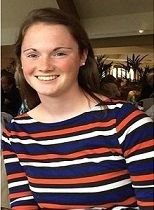 Possibly only because Hannah Graham disappeared did we learn she was a victim of foul play. Statistically, 1,137 other American undergraduates were raped that day. Why aren't they in the headlines? Bet you if four UVA football players had gone missing in five years, those cases would have been solved.
There is every disincentive for victims of rape to report their assaults. When they do, they invariably become victimized again. The deck is stacked in favor of assailants. You'd think that in the enlightened environs of college campuses this would not be so. When will the discussion about violence against women change from women avoiding potential danger to men behaving with respect?
There is nothing positive about this to learn from the leadership on Virginia's campuses. And there seems no accountability for leadership failures. The President of James Madison University (JMU), at a minimum, provided cover for the malfeasance in his administration's handling the Sarah Butters sexual assault, deflecting blame onto the victim. Governor McAuliffe plastered over the scandal of Title IX investigations across Virginia by appointing a task force to conduct a "top-to-bottom" review of procedures for investigating sexual assaults and resolving complaints at public colleges and universities. You can conduct the tightest investigations in the universe and it won't prevent the next broken life. Nice try Governor, but this won't change the climate on campuses. You want Presidents of Virginia's universities and colleges to be invested? Fire one; start with JMU President Alger who allowed Sarah Butters' dignity to be trampled upon.
The overuse of football as a metaphor for life can be irritating but sadly in the area of leadership, some college coaches are way ahead of their "bosses." Last July after Coach Charlie Strong started kicking players off of his team for their behavior toward women, ESPN commentator Rod Gilmore was asked about football players' violence against women. Gilmore, a former Stanford football player, accomplished attorney, and ESPN analyst praised Strong for doing the right thing.
"He's one of the few people who takes a strong stand against violence against women. I mean he comes out on day one and says that if you don't treat women with respect, you cannot play for him. And he's new at Texas and he backed that up today. But seriously, across the landscape of college football, we don't take it seriously enough." - Rod Gilmore on ESPN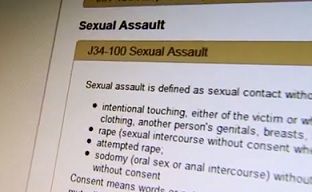 "Critics of such legislation" may reveal more than they intend when they question lawmakers' "real-world wisdom." It is that conventional "wisdom" that poisoned the well of justice in
Sarah Butters' case
. It comes down to this: rape is not about midnight wrestling matches between hormonal lovers. It's about violence.
Those quoted phrases are from a dismissive opinion piece in The Free Lance-Star that diminishes the importance of the work undertaken by Governor McAuliffe's task force to combat sexual violence at Virginia's colleges and universities. It is symptomatic of a prevailing cultural attitude toward the value of women and ignores a significantly greater social disease for which there is currently no innoculation.
In "civil" conversation involving sexual relations we usually pussyfoot and that plays into avoiding a substantive discussion about the violence. The violence has a sexual manifestation but it is actually a complete disregard for the victim; usually female (but sometimes male, by the way). It is about dominance and misogyny.
There are a number of "realities" that we want to pretend away. That one in five women on campus are the victims of sexual violence is easier to accept if, as that opinion piece does, we frame these as "misunderstandings." While there are cases of remorse after acquiescence in a relationship, we shouldn't count them in that 20%. Nor should the task force pretend that is an explanation for the alarmingly high, and likely under-reported percentage. Next, accepting that 20% figure does not indict 20% of the males on campus as perpetrators. Research shows that sexually violent perpetrators commit serially. While that may help some feel better about our culture and men in general, what it should also do is emphasize the imperative to get anybody who commits any single act of this sort off campus immediately and permanently. Plus, the number of violent acts against women that involve more than one perpetrator, often referred to as gang rape, is uncomfortably greater than we want to know...so we pretend; and women, shamed by the experience, shutter it, setting up the next target of group "affection." Not finally, but I will pause here, the abuse of authority (i.e. professors) to impose one's will on another (aka seduction) is no less a betrayal, act of violence, and rape than a forceful, physical subjugation (and serial).
For these and other reasons, I have little confidence that the Governor's task force will accomplish much, if anything. Maybe the discussion about Combatting Campus Sexual Violence today on HearSay with Cathy Lewis will provide a glimmer of hope.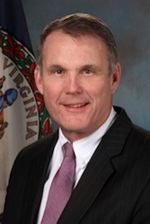 Taking a break from a long weekend of supervising the writing of vetoes in the Governor's office, Paul Reagan stopped by the quarterly Central Committee meeting this morning. He shared some thoughts, getting an enthusiastic standing ovation from the committee members.
We vetoed the MIRC becaise it is a sham. It is nothing but an obstacle to Medicaid expansion.
We vetoed the Stanley amendment because it purports to restrict an appropriation the doesn't exist.
We vetoed $18 million worth of judges because they said that the Governor could not make those appointments if they are not in session. We're for those judgships. We can get the money restored, but they are not going to restrict the Governor's power to appoint.
We don't have money for a lavish new General Assemebly building when we don't have money for homeless people.
That said, Reagan bade farewell to a cheering audience of Democrats proud of a Governor who can deal with bush league Republicans. They may have just met the man we elected and they grossly underestimated.
"I think what we saw yesterday was a continuation of what the Governor has done from the very first moment that he got into office. And that is do exactly what he said he would do in his campaign; which was to restore integrity to government, fight for health care, and bring trust back into the state government."
We are no closer to expanding health care coverage in Virginia than we have ever been. Governor McAuliffe blames the tea party but that is too kind to the legislators who do not support expansion. They are either math challenged or corrupt, morally and/or ethically. The tea party provides obfuscation.
"There still is a House of Delegates which remains unmoved and unmoving on this issue." - Reverend John Peterson speaking at an Organizing Virginia vigil for Medicaid expansion just prior to the Senate joining the forces of obstruction
Hospitals and patients in Virginia have to live within the reality of the law whether or not one agrees or disagrees with the Affordable Care Act, explained John Peterson, Chairman of the Board of Augusta Health. So it is in all our best interests to find a solution that makes the law as workable as possible for as many patients and those who serve them as possible. $300 million in annual payments to Virginia hospitals were eliminated under the Affordable Care Act including disproportionate share hospital payments for treating the uninsured and cuts to Medicare reimbursement rates. Those Medicare reductions were to be offset by Medicaid expansion in the states.
Peterson outlined the effects of failing to expand Medicaid. Augusta Health provided some $25 million in uncompensated care last year and an additional $5 million in community benefits related to care.