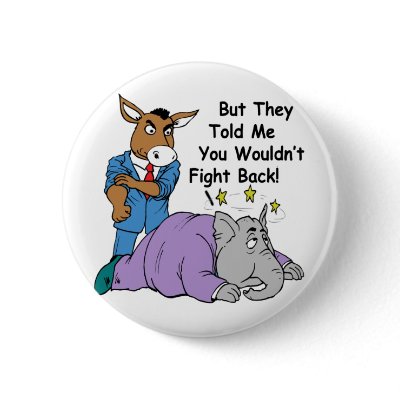 The 6th District Democratic Convention held today was a resounding success. Over 155 delegates, as well as many alternates, attended and heard Andy Schmookler, candidate for Congress, and State Sen. Creigh Deeds call for strong grassroots action to counter the GOP smear machine that is backed by corporate funding, thanks to Citizen's United.
Perhaps the best line of the whole day came from Del. Onzlee Ware (D-Roanoke), who spoke on behalf of Tim Kaine. Contrasting Kaine and George Allen, Ware reminded delegates of the stories about Allen's young manhood – a severed deer head in the mailbox of a black family, the reported use of racial slurs. At that time in his life, Tim Kaine took a year off from Harvard Law School to work with Jesuits as a missionary in Honduras. Ware noted noted the difference: Kaine "has the heart of a missionary," compassion that has guided his political career, whether as mayor of Richmond or as governor of Virginia.
Those of us who live in the 6th understand that it's the most Republican of Virginia's congressional districts, but many of us actually take heart from that. Every voter we can reach with our message, every person we register to vote, every young person we convince that their future depends on being politically active and voting their own interest – those things take us one step closer to "painting the 6th blue."
Compliments of the Harrisonburg and Rockingham County Democratic Committees, there's a slide show of the convention.