Advertisement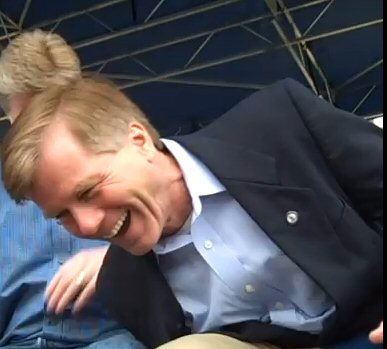 Wow.

That Board of Conservation and Recreation [Bob McDonnell] appointee, William E. Small of Louisa County, called some volunteers "government-loving socialists" in a letter he wrote earlier this year after legislation to equalize camping fees between state parks and private campgrounds was tabled.

Small complained about the demise of HB 1225 to its sponsor, Del. Peter Farrell, in a Jan. 29 letter, saying the Henrico County Republican "caved in to pressure from those socialist leeches that want FREE and SUBSIDIZED camping."

[…]

And he wrote those who opposed the bill "are the same anti-business pukes that clamor for more and more high-dollar campsites, cabins, marinas, horse trails, amphitheaters, sports fields, and other facilities AT TAXPAYERS' EXPENSE."
In other words, sounds like your typical Tea Partier. Still, does Bob McDonnell really think this kind of language is appropriate (or what, amusing?) to use against park volunteers, or anyone else for that matter? Apparently so, as Pilot article reports that "a McDonnell spokesman said the administration was aware of his letter when he was appointed last month." Simply astounding.

P.S. Here's a link to the Virginia Dept. of Conservation & Recreation "About Us" section, including its supposed "leadership."