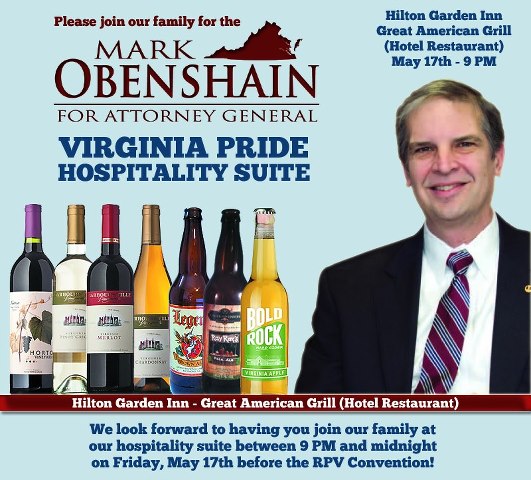 From the Mark Herring for AG campaign:
OBENSHAIN: GUNS AND BOOZE MIX
Republican Senator brags about supporting Guns in Bars
Leesburg – Senator Mark Obenshain continues to receive endorsements that show just how out of touch he is from mainstream Virginia. The latest example is his recent endorsement from the Virginia Citizens Defense League.
On his website Obenshain applauds the endorsement and brags about sponsoring a bill to allow guns in bars, calling opposition to it "nonsensical."
"Guns and booze don't mix," said Senator Mark Herring. "That's common sense, but apparently when you are vying for right wing support at a Republican Convention, common sense is not a priority, and public safety can take a back seat to right wing politics."