Advertisement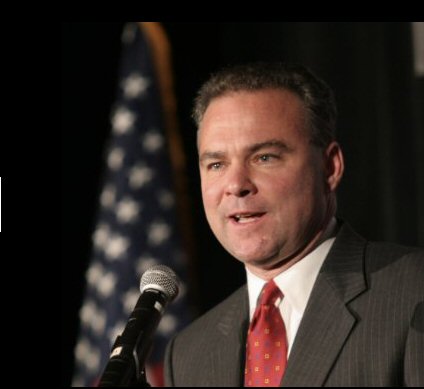 So now, if the Teahadist-controlled House of Representatives passes this bill – and that's still a BIG "if" – perhaps Virginia could actually (miraculously?) end up with the $260 million a year (or whatever it turns out to be) that state lawmakers – and Bob McDonnell – were hoping for when they voted for the transportation package a few weeks ago? Stay tuned…

WASHINGTON, D.C. – U.S. Senator Tim Kaine released the following statement after the Senate passed the Marketplace Fairness Act by a vote of 69 to 27. Last week, Kaine discussed the Marketplace Fairness Act across Virginia including in Roanoke, Harrisonburg, Waynesboro, Falls Church and Leesburg:

"Merchants across our Commonwealth play by the rules and collect sales tax but big internet retailers have been shielded from that same responsibility. I am pleased we took a bipartisan step today to end that unfair advantage by passing the Marketplace Fairness Act and I urge the House to adopt this measure to level the playing field for Virginia's small retail businesses.

"This bill is particularly important for Virginia's infrastructure. The bipartisan transportation bill passed by Governor McDonnell and the General Assembly this year encouraged Congress to pass the Marketplace Fairness Act so that internet sales tax dollars collected in Virginia could be used to improve roads, rail and public transit. These resources will allow Virginia to repair infrastructure and help undertake new projects to keep the state moving at the speed of a 21st century economy."
P.S. Here's the Roll Call vote, Sen. Mark Warner also voted "yea."

P.P.S. My opinion on this bill is that it's a no brainer for two reasons. First, it levels the playing field between online and "brick-and-mortar" businesses. Right now, the latter are getting killed, as people shop there but buy online to avoid paying sales tax. Not cool. Second, it ends what's essentially massive tax evasion, as people are ALREADY supposed to be paying taxes for online purchases, but basically nobody does. This bill fixes both those problems, ergo it's a no brainer (except for rabid, anti-government fanatics like Grover Norquist).
There's no paywall on Blue Virginia, and we definitely want to keep it that way! If you want to help support our work, you can donate here - thanks!
Also, you can
sign up for our weekly email list here
.