Advertisement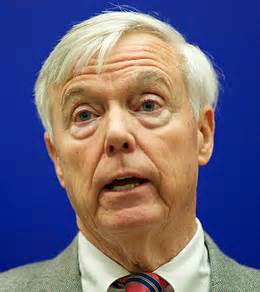 Next Thursday, the Virginia General Assembly is scheduled to begin a much-anticipated special session to discuss Medicaid expansion. As the Washington Post reported in June, the session supposedly was "intended to show that Republicans are willing to discuss expanding Medicaid as long as the matter is divorced from the state budget." Except for one problem: as Del. Scott Surovell explained earlier this week, in reality this is just a Republican charade, a "dog-and-pony show for the press," not to mention a waste of "tens of thousands of dollars on a special session that is just 'for show.'"
Now, I'm hearing from informed sources that Surovell was absolutely correct. If anything, it's even worse than we thought, as Republicans apparently are planning to turn this special session into a discussion about the budget and judges, while avoiding discussion of Medicaid expansion.

All that would, of course, be dishonest on their part, but it would also be par for the course for those guys, given how they've behaved up to this point. That includes doing anything and everything in their power to make sure that a) hundreds of thousands of Virginians do NOT get access to affordable, quality health care; b) Virginia hospitals suffer financially; and c) billions of our tax dollars – money we've already paid! – does not come back to Virginia, but goes to other states instead. Brilliant, huh?
Another strange aspect of this charade is that two House of Delegates Republicans, Dave Albo and Tom Rust, both have some sort of health care proposals they've introduced (Note: neither of these bills have come through the committee process and are a long way from making it through to a floor vote. My understanding is that Del. Rust cant find any GOP support for his bill and they will likely kill it. Not sure about Del. Albo's bill, but I would assume it's the same story.. Yet if Republicans have no real intent of discussing Medicaid expansion in next week's special session, then what's the point? And, as Del. Surovell noted, is it worth the taxpayer expenditure to bring all these fine folks to Richmond to discuss the fact that Republicans neither have a plan to expand Medicaid nor will allow a real discussion on said topic?
By the way, it will be interesting to see if Virginia Republicans try to avoid a 45% hike in Virginia's gasoline tax, which is slated to take place due to a) the Virginia transportation bill passed overwhelmingly in 2013 and signed into law by Gov. Bob McDonnell; and b) the GOP-controlled U.S. House of Representatives' failure (and Bob Goodlatte's failure specifically) to pass the Marketplace Fairness Act, which was assumed in the transportation bill as a major source of revenues to fund roads, rail, etc. in Virginia. Of course, if Republicans move to ditch that component of the transportation law's revenue, it will seriously harm a law that "both sides" have touted as a great accomplishment. So keep an eye on that one for various shenanigans by Bill "ALEC" Howell, Tommy Norment et al. Should be fun…or not.