Advertisement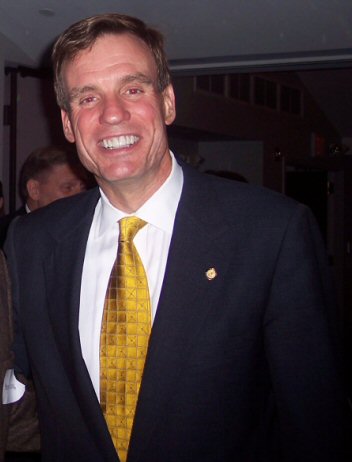 As much as the corporate media and Ed Gillespie campaign would love to create a "race-is-tightening" narrative vs. Sen. Mark Warner, it's highly unlikely that's actually the case. For one thing, the Quinnipiac poll showing Warner with "only" a 9-point lead is the first poll by that outfit since March, when hardly anyone had even tuned into the race yet. At that point, for what it's worth, Warner held a 15-point lead (46%-31%). Now, Quinnipiac pegs the race at 50%-41%, which basically means that Gillespie has consolidated the core, Republican base. That's good for Gillespie, but far from sufficient to move this race out of the "likely Democratic hold" category.
Second, it's important to note that you really can't compare poll results from different polling outfits. In this case, Roanoke College and Christopher Newport University's most recent polls of this race had Warner with a (hard-to-believe) 20-point lead, so the Q-poll showing it at 9 points led the Gillespie campaign and corporate media to conclude, "ah ha, the race is tightening!" Of course, if you look back at the last two CBS/NY Times polls, they've got it at +12 and +10 for Warner, statistically about the same as Q-poll's +9. And, frankly, I'd be more likely to believe the CBS/NY Times poll, which Nate Silver rates as a strong "B" polling outfit, then Roanoke College (C-) or Christopher Newport University (C+).

Finally, a new poll out today by Public Policy Polling (B- rating from Nate Silver) is headlined with the narrative-killing "Warner holds a steady lead." Even worse for the Gillespie/corporate media narrative pushers are the details: "Mark Warner leads Ed Gillespie 48/35, compared to a 49/35 advantage when we looked at the race in April."
Bottom line: We should never ever ever (repeat a few more times) take ANY race for granted, and we should always work like we're down a point or two. Having said that, there's no indication of any particular trouble for Mark Warner at this point, other than one poll by Quinnipiac College, which still shows Warner leading by a comfortable, 9-point margin. Next subject.
P.S. From the same PPP poll, there's 55%-35% support for Medicaid expansion, 62% support for increasing the minimum wage to $10 an hour, and 28%-46% DISapproval for the Republican-controlled Virginia General Assembly. In short, welcome to "blue Virginia!" 🙂