The corporate media, as it is wont to do, is busy running off half-cocked, writing stuff they know nothing about, mis-reporting a maddeningly cryptic letter from the FBI Director to – for some reason – only Republicans in the House- about something or other to do with emails, blah blah. All this, 11 days before the presidential election. Wildly, wildly irresponsible.
Instead, check out the following report by NBC News Justice Correspondent Pete Williams – someone who, gasp, actually knows something about what he's talking about! – and the tweets by Kurt Eichenwald ("Contributing editor, Vanity Fair; senior writer, Newsweek; New York Times bestselling author.") for some actual reporting on the FBI's insanely vague, irresponsible press release. Finally, check out tweets by Paul Krugman and Norm Ornstein which sum up a lot of this FBI/media fiasco. Finally, gotta say, lots of people in the media richly deserve to be fired over this, but of course they won"t be, because there's no accountability there as far as I can determine.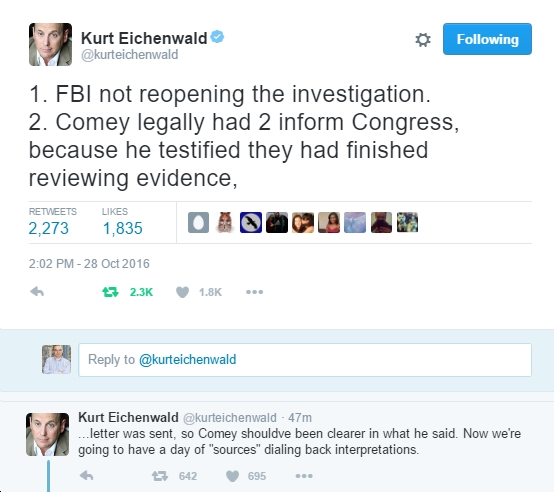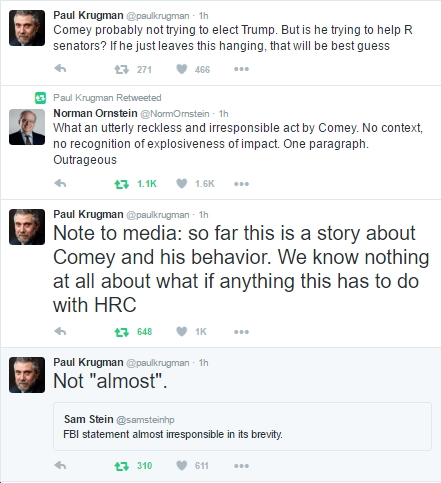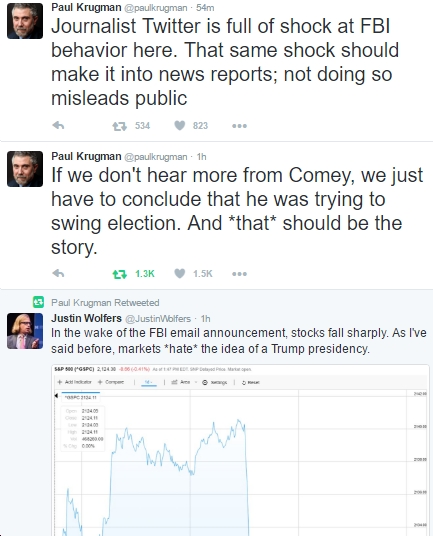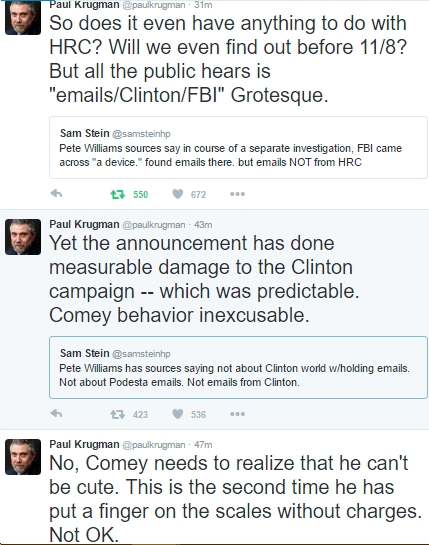 More from Kurt Eichenwald:
Folks: FBI reviewed 30,000 emails. Found 3 more in unrelated investigation. Clinton didnt withhold them. Checking classification. That's it.
Political reporters & FBI/nat security reporters are different. In HRC email story, ignore first, pay attention to 2nd. First know nothing.