Advertisement

First of all, I had no idea Jill Stein was giving money to local candidates, like Arlington County Board independent/"Green" candidate Audrey Clement, but apparently so, according to VPAP: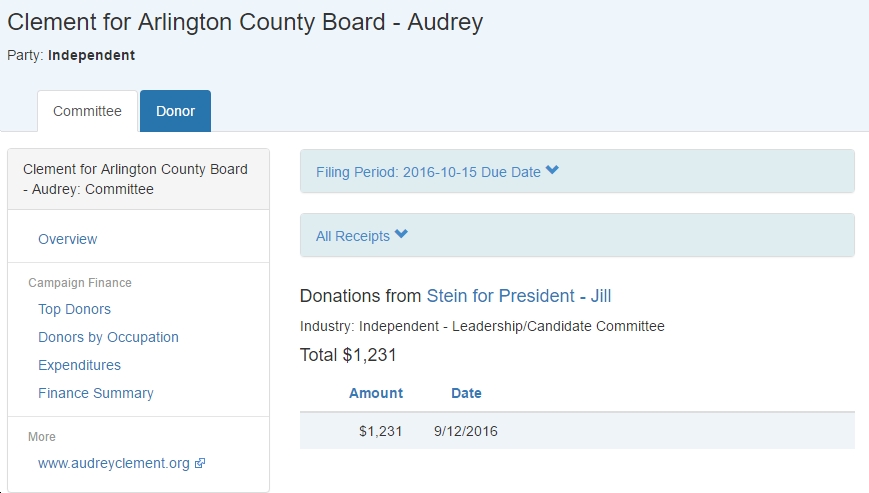 Yet according to this article, Clement's not exactly a fan of Stein's, to put it mildly:
Independent Arlington County Board candidate Audrey Clement has cast her ballot for president. It's none of the above.
"I'm so unhappy with both the major- and minor-party candidates – either because they are mired in corruption or because they offer unrealistic solutions to major problems," Clement said in an e-mail to supporters, calling herself "disgusted" with the options in the presidential race.
I wonder if Stein was aware of this before or after her donation to Clement. LOL  Seriously, though, this epitomizes why I would never vote for Clement – or anyone who is so "pure" that they can't bring themselves to vote for any of the candidates for president. Just ridiculous.