In 100 days, Virginia will hold elections of monumental importance in the fight against Trump and the malignant chaos of his administration.
Virginia is the test. Have we built up a big enough head of steam to keep the blue seats blue and flip a bunch of the others? US Sen. Mark Warner barely kept his seat in 2014,
winning against Ed Gillespie by only 17,000 votes. You might think that Gillespie would be harmed by the Trump Effect, but not so far: the race is currently polling as a dead heat.
There's a lot of energy — but candidates need your help. The air is electric, with candidates from all walks of life stepping up to run for state delegate seats that haven't been challenged in a decade (one is HERE and another is HERE). Membership on local Democratic committees has swelled (mine has tripled since November) and Indivisible, Together We Will, and other groups have sprung up everywhere. We are rocking! But the Republicans have big coffers and conservatives will rally when they see their candidates facing a serious challenge.
The stakes could not be higher. I'm a Democrat not because I believe that the Democratic Party is free of corporate influence or corruption or that its progressive ideals and values are perfectly consistent. I'm a Democrat because fewer people die unnecessarily when Democrats hold the balance of power. It's really that simple. The truth of that statement was blatantly revealed with the healthcare vote. Making Virginia as deeply blue as we can this election will bring more safeguards to more Virginians as Trump spews his malignant stream and it will give energy to Democrats in 2018.
If we lose, though, the opposition will be emboldened. That's why our candidates need your help. You can see the full list of candidates at the 90for90 website, but I'm going to focus on three who are near and dear to me: Courtney Lynch, Debra Rodman, and Schuyler VanValkenburg.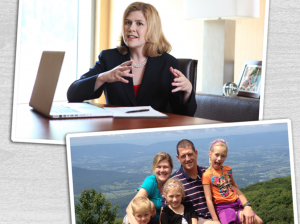 Courtney Lynch is running for an OPEN seat on the Henrico Board of Supervisors. The district she'd represent went blue in the last election (as did every district of Henrico for the first time in living memory). Courtney Lynch is a dynamic and dynamite candidate. She's a highly successful entrepreneur, a Marine, and a lawyer. She's smart, she's practical, she's progressive, and she's got energy and fresh ideas — including a strong desire to make county-level governmental decisions more transparent.
This is a flippable and crucial seat whose win would give Democrats the majority on a body that governs more than 300,000 people and makes critical budgetary decisions — such as for the public schools (which are currently getting equal treatment). Democratic candidates are outspent 5-6 to 1 by Republicans for these seats. Courtney has raised nearly $50K — a third of her goal. As I said in a previous posting, this is a Lynchpin race (oof — sorry!); if we can draw out Dems to vote for Courtney, we'll also draw them out to vote for Debra Rodman and Schuyler VanValkenburg, part of whose districts are in Courtney's. Having the funds to spread the word about Courtney and getting voters excited about her will give them one more reason to go to the polls and vote for Northam, Fairfax, and Herring in the statewide races. Please help this dynamite candidate put Democrats in a very solid position in the crucial swing county of Henrico.
Debra Rodman is running for District 73 (my district, so big vested interest here). As you can see from the photo, Debra has a PhD in Anthropology; she also has a master's degree in environmental policy and so could contribute with intelligence and knowledge to debates about concerning the environment and climate change.  Debra introduced herself to us back in March, and I wrote about her and her dastardly opponent  HERE and HERE (he has a TERRIBLE record on women's rights and LGBTQ rights, and he — though a practicing physician — led the fight against Medicaid expansion in the General Assembly).  You can read Debra's own postings HERE and HERE (the latter includes a moving story of her experience with one of the immigrant families she was trying to help). This seat is also flippable. It is one of the seventeen that Hillary won that are represented by Republicans in the House of Delegates. Debra is getting tremendous support from volunteers but, like Courtney, she is up against a Republican fat cat (see above for example of the type) and she could use your help.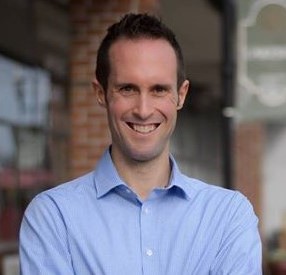 Schuyler VanValkenburg is running for VA-72, which shares a long border with Debra's. Schuyler is an outstanding person, a public high school civics teacher, and an appealing and well-informed candidate (see his recent article on education under the Trump budget). Va-72 is also a district that Clinton won, though Schuyler's opponent is on record calling Clinton a criminal – something that will come back to haunt him! Like Debra's opponent, this guy has been courting the arch-conservative Family Foundation, which has supported bills that would criminalize self-inflicted abortions (yes, criminalize!), prohibit state funding for Planned Parenthood and embryonic stem cell research, repeal the mandate for the HPV vaccine, and impose burdensome regulations on abortion clinics (TRAP) in an effort to shut them down. Schuyler is running in support of excellent education, equality, economic opportunity, and healthcare. He has been endorsed by the
1) Sierra Club
(2) League of Conservation Voters
(3) Run for Something
(4) Only if You Run PAC (an anti-gerrymandering group)
(5) Progressive Change Campaign Committee
(6) Every District
These are three terrific candidates who could use your contribution. Please dig deep and give what you can.