As you may know, there's a special election for Fairfax County School Board today. Karen Keys-Gamarra has already proven herself to be far and away the most qualified candidate. But we're up against people who would like to see our school system dismantled and defunded.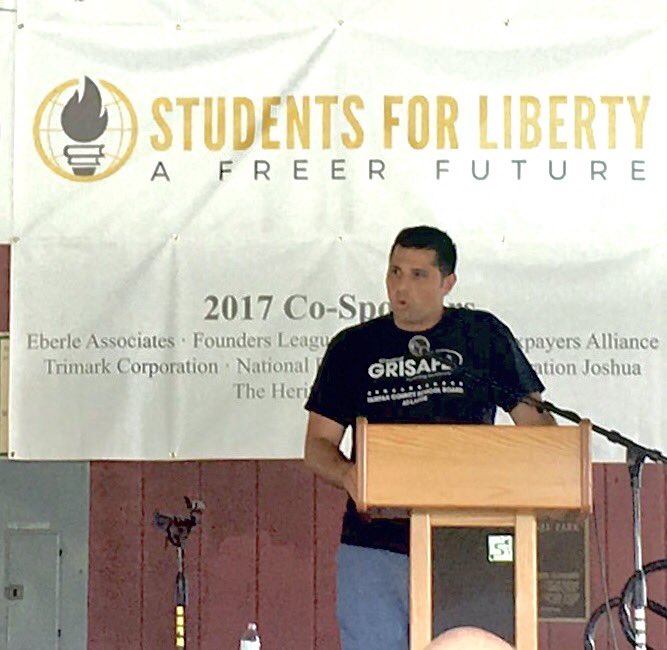 Republican opponent Chris Grisafe is seen in the above photo speaking at a Students for Liberty conference. SFL is a well-known libertarian organization that supports privatization of our public schools. Does Grisafe believe we should turn our schools over to the "free market?" The problem with the free market is that it isn't free — it's only open to those who can afford to participate in it.
If you know anyone in Fairfax County, remind them to get to the polls by 7pm TODAY and support Karen Keys-Gamarra.
Click here to check your voter registration
Click here to find your polling place for August 29 – some locations have changed