Advertisement

It's been 16 years since 9/11/01, and it's yet another beautiful, blue-skies, mid-September day, not at all unlike that fateful, terrible morning. I was at work at the U.S. Department of Energy that day, just across the Potomac River from the Pentagon, and as we were all told to head home, we had no idea if more attacks were coming, more terror from the skies or something else (an attack on the White House? Congress? we didn't know). It's a day any of us who lived through it will always remember, just like Pearl Harbor or JFK's assassination, and one which has had repercussions and ramifications – mostly bad (e.g., the disastrous Iraq War), it seems to me – since then. But the main thing today is to remember those – civilians and first responders – who gave their lives that day, whether at the World Trade Center, the Pentagon or on Flight 93 over Pennsylvania.

And from Del. Alfonso Lopez:
I attended the moving Arlington County September 11th Commemoration Ceremony this morning honoring our community's outstanding First Responders and all of those who last their lives on that fateful day. We will never forget.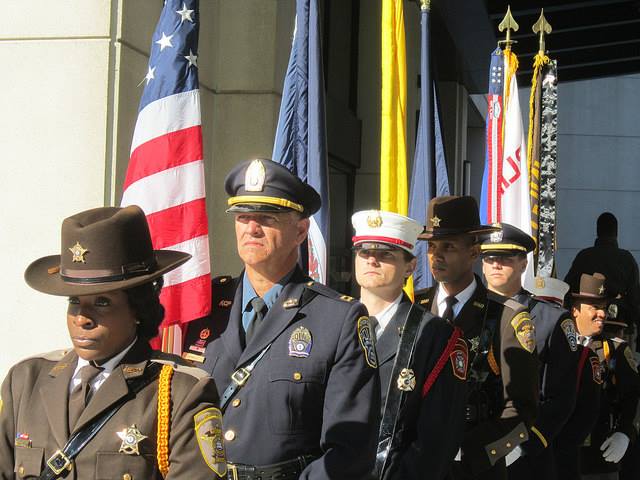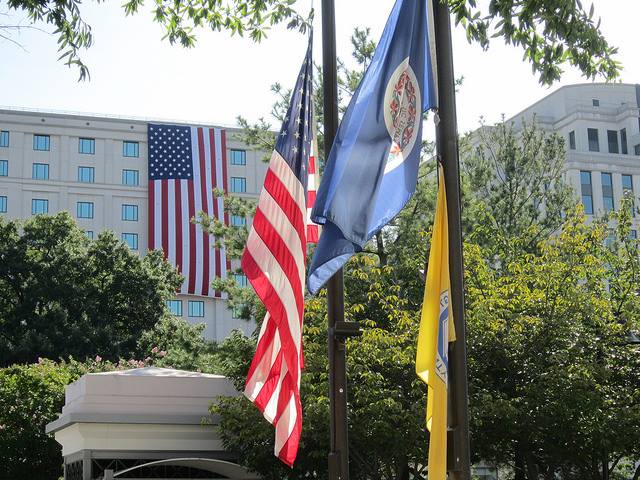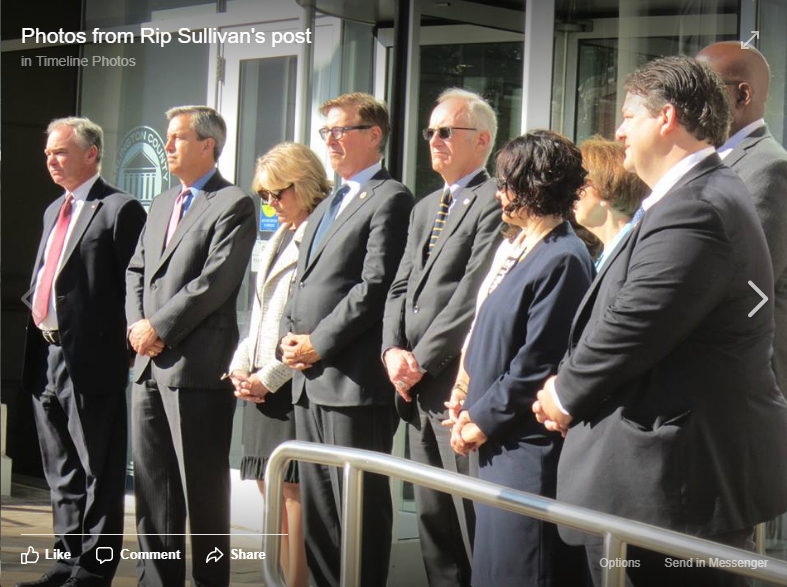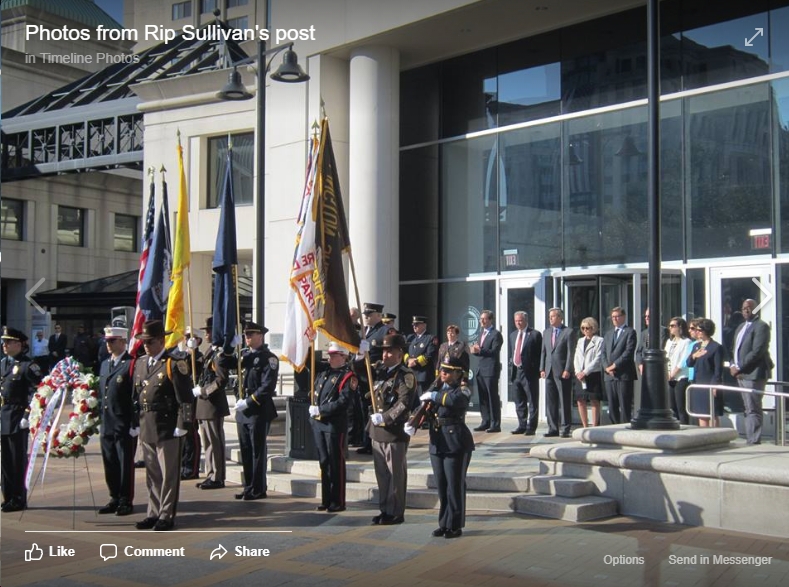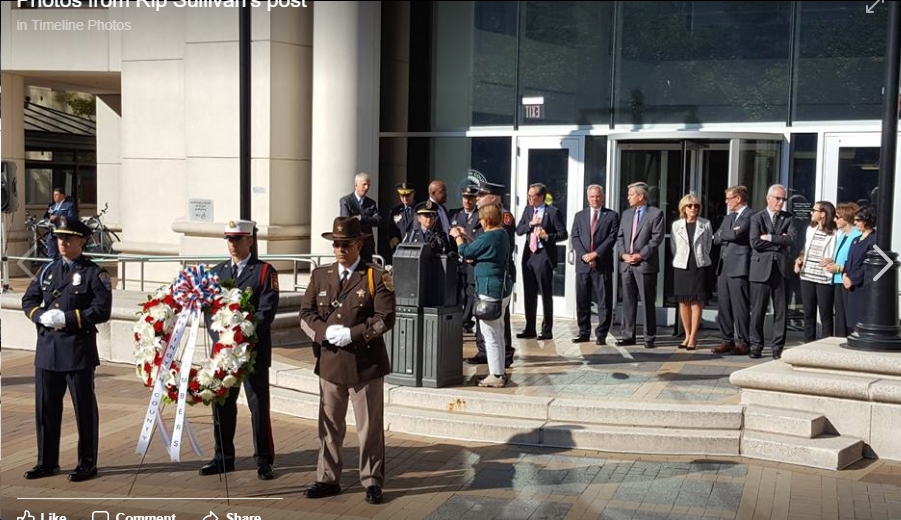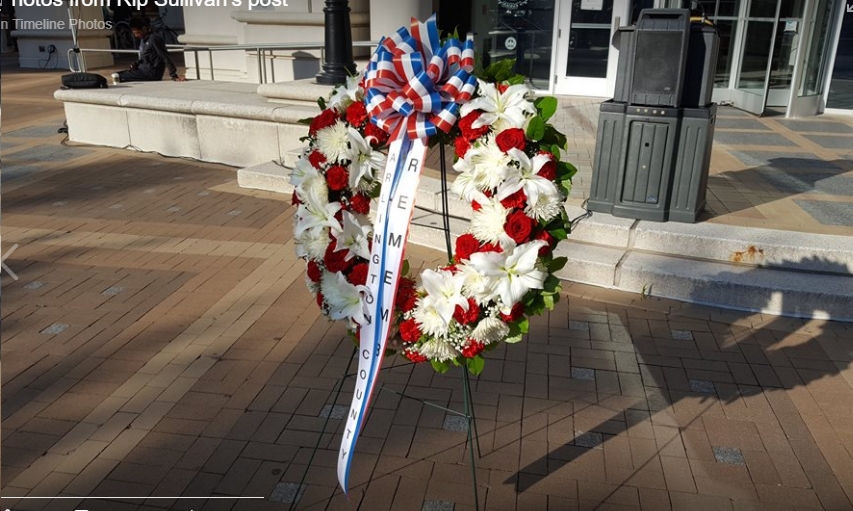 Joined Arlington first responders & county officials at a wreath laying ceremony to honor those we lost on #September11th this morning pic.twitter.com/s7N1iJEUmn

— Senator Tim Kaine (@timkaine) September 11, 2017
UPDATE: Here's video from the National September 11 Memorial & Museum