Did 2018 Virginia GOP U.S. Senate candidate Nick Freitas essentially buy former Gov. Bob McDonnell's endorsement? First, check out Freitas' 1Q18 Federal Elections Commission (FEC) report, which is available here.
Next, note that Freitas announced he was endorsed by Bob McDonnell on 2/27/18.
Thanks for the endorsement, Governor! #LibertyRising #Nick4Senate pic.twitter.com/YHzgJc6hA0

— Nick Freitas (@NickForVA) February 28, 2018
Next, note that in the three weeks leading up to that endorsement, the FEC report showed Bob McDonnell's company was paid more than $3,000 by the Freitas campaign for "fundraising consulting," "commission," and "event expense reimbursement." [p. 141 of the FEC report – below]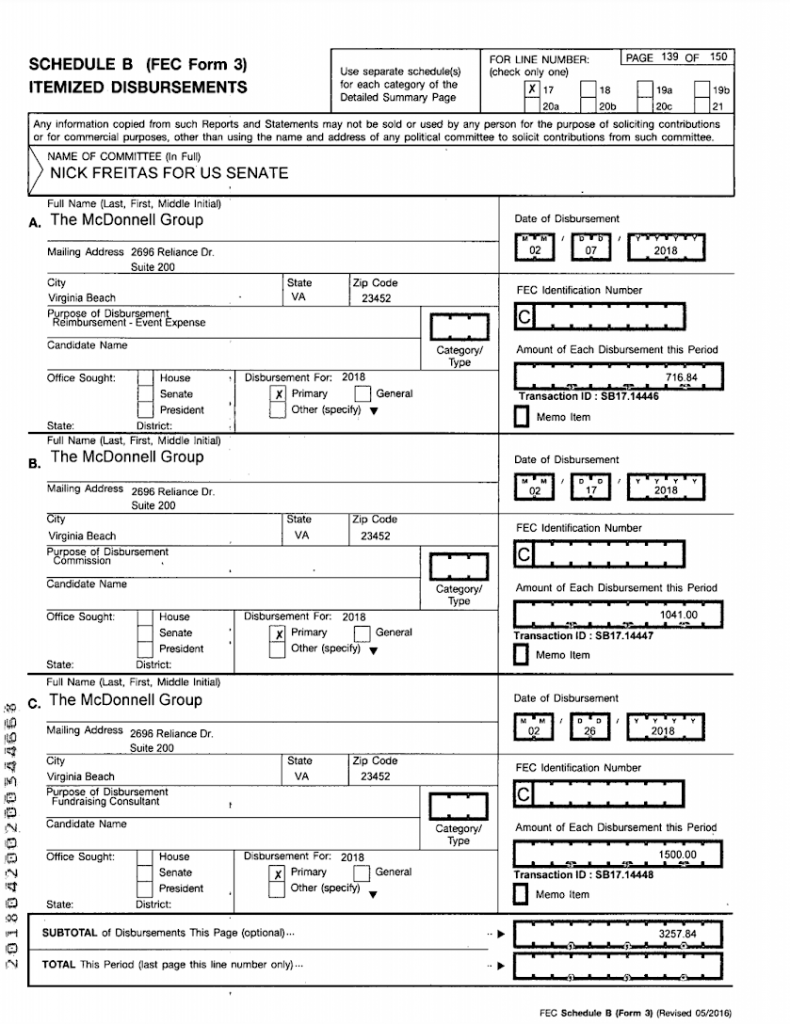 The address on the disbursement matches the one on the McDonnell Group's site (2696 Reliance Drive Suite 200 Virginia Beach, VA 23452 — cache here).
So what does this look like to you? Did Freitas essentially buy Bob McDonnell's endorsement? It's even more plausible given that we KNOW Bob McDonnell has a history of quid-pro-quo exchanges (Rolexes, etc.) for services rendered…