Advertisement

Apparently, Corey Stewart is coming out with some sort of ad tomorrow – no idea how the Stewart campaign, which has been abandoned by pretty much everyone and has no money, will pay to air it – and one of his top advisers is busy bragging about how "Corey just told me the 'vicious' ad I wrote was 'too weak.'"
The real story here, of course, isn't Corey's new ad, but:

The fact that Corey still employs the services of Rick Shaftan, a raging/raving extremist, racist, misogynist, etc. (see below if you have a really strong stomach and want to get an idea about this guy);
The fact that Shaftan is saying that Corey Stewart – who has vowed repeatedly to run a "vicious," "ruthless" campaign, and who has thrown out the most insane smears imaginable against Tim Kaine and even Kaine's family! – is even more extreme and vicious than he is.
Again, see below to get a feel for the guy who Corey Stewart employs to write his ads. Among other things, Shaftan has relentlessly and vicious attacked Dr. Christine Blasey Ford, claiming she can't remember anything and calling her "DoctorFraud," a "pro-abortion activist," etc. Shaftan also shared an image that reads, "The only gang rape is the one happening to Brett Kavanaugh."
But it's not just Dr. Christine Blasey Ford. Shaftan has also called the left "vermin," "Antifa thugs," and "pussyhat freaks." He has called Georgia Democratic gubernatorial nominee Stacey Abrams, who just so happens to be an African-American woman and quite possibly the next governor of Georgia, "an unhinged #KookLeft freak." He has called Baltimore, Memphis and New Orleans — all heavily African-American cities — "gang-infested shithole[s]" and tweeted, in ALL CAPS, "DON'T OPEN A BUSINESS IN A BLACK NEIGHBORHOOD!"
So yeah, this is the guy who Virginia Republican U.S. Senate nominee Corey Stewart has employed, and STILL employs, including to write his upcoming ad. Which pretty much says everything you need to know about Corey Stewart. On November 6, let's send a resounding message from Virginians about who we are – and who we are NOT – by reelecting Tim Kaine in a landslide and by sending Corey Stewart to political oblivion, where he belongs.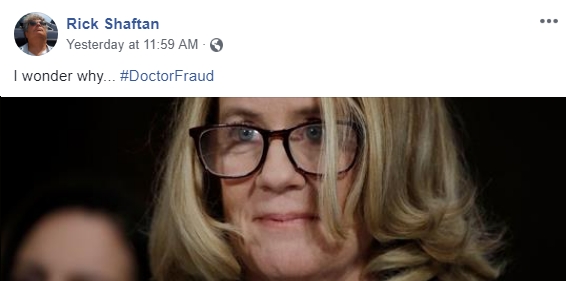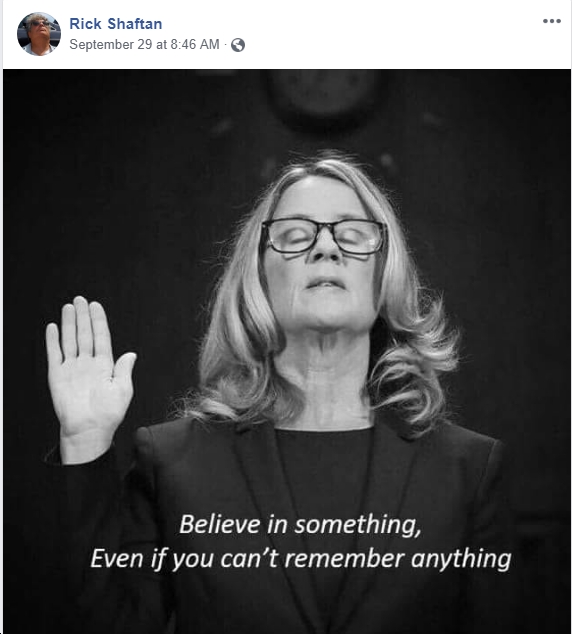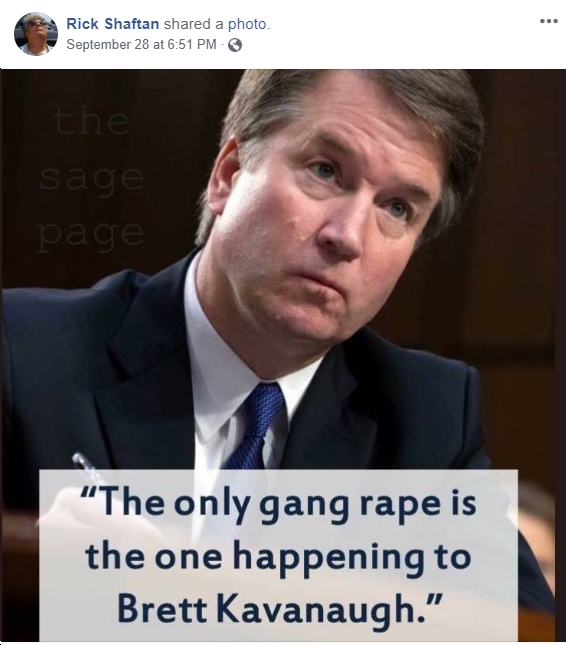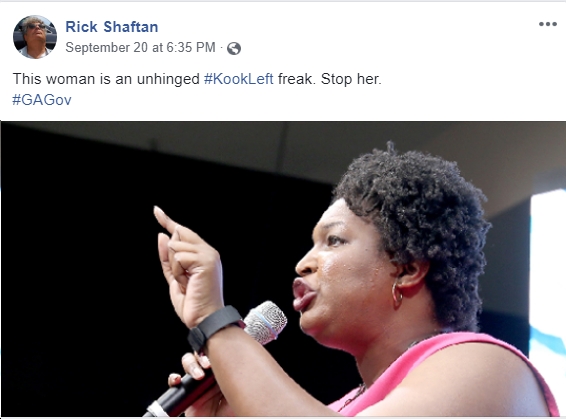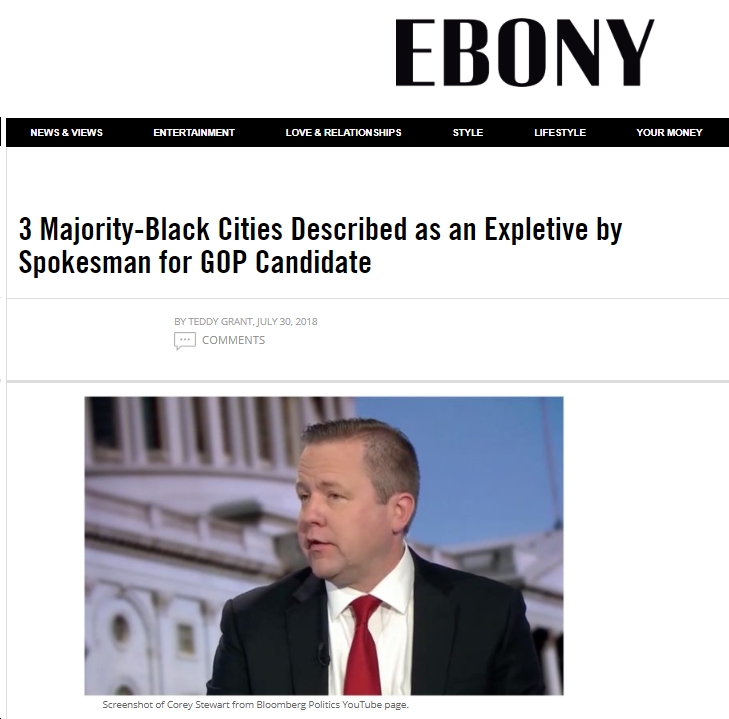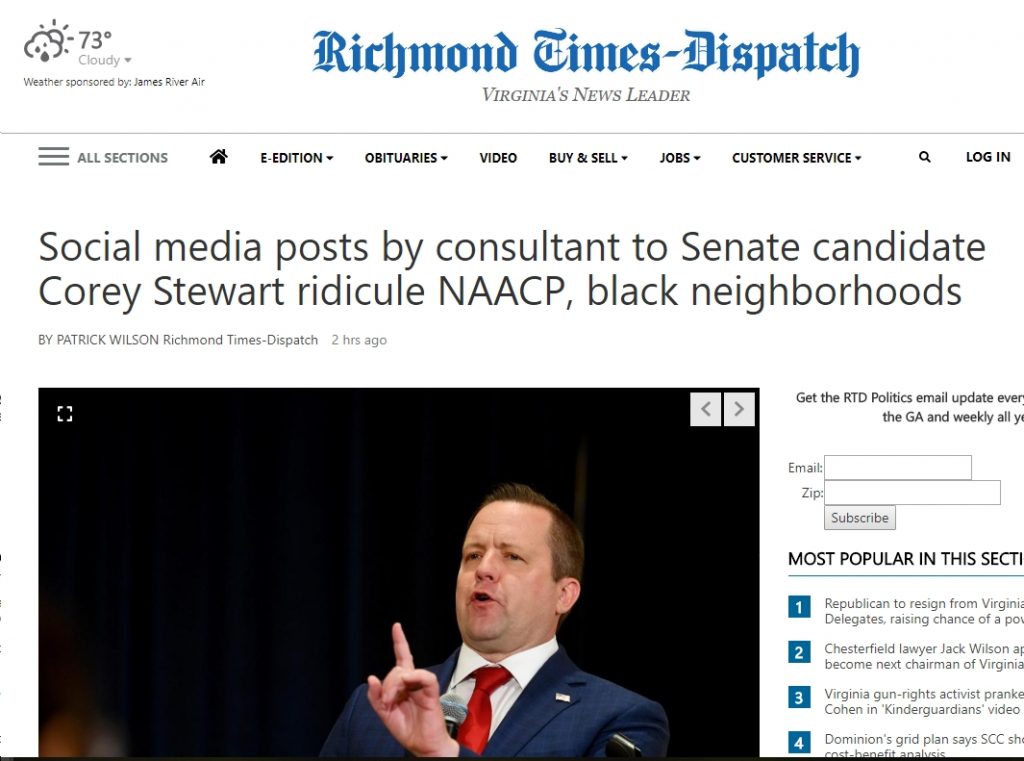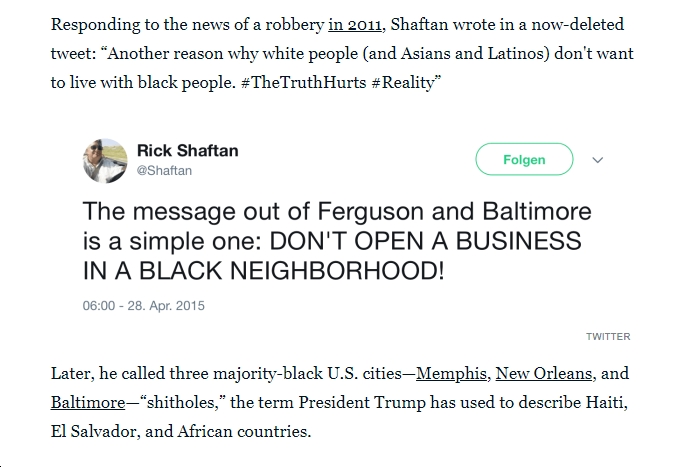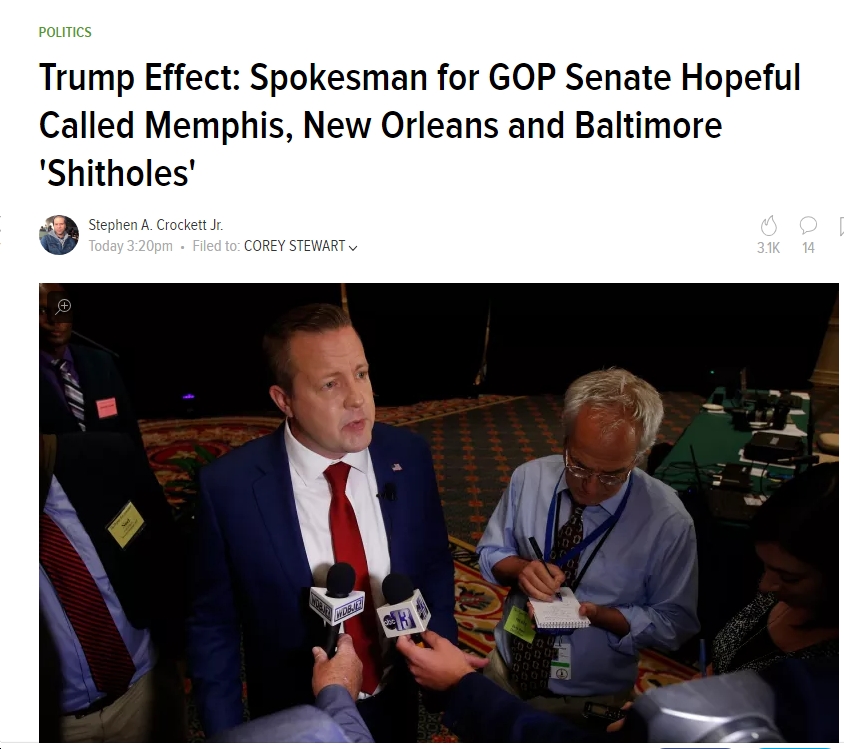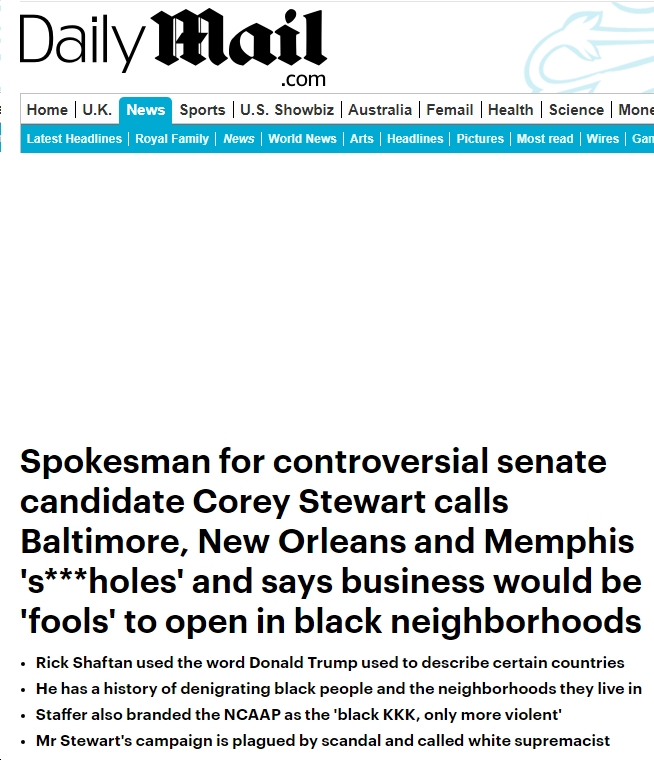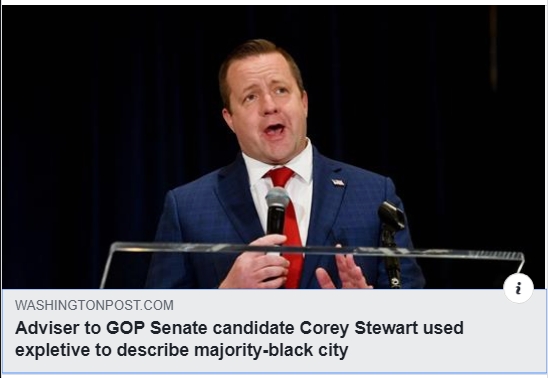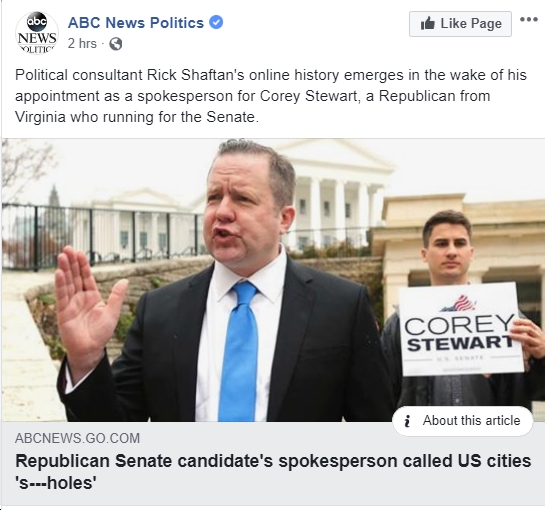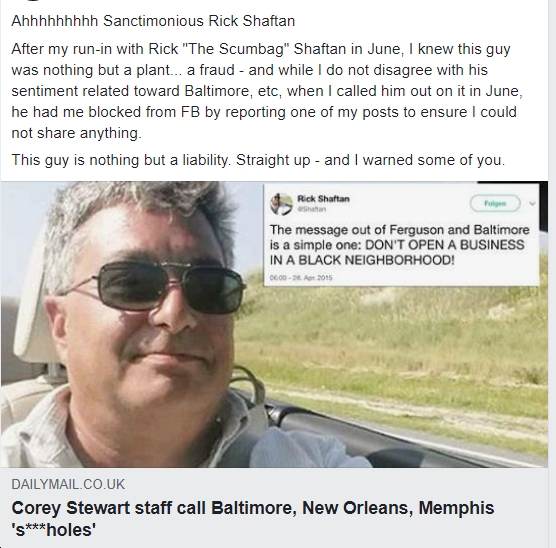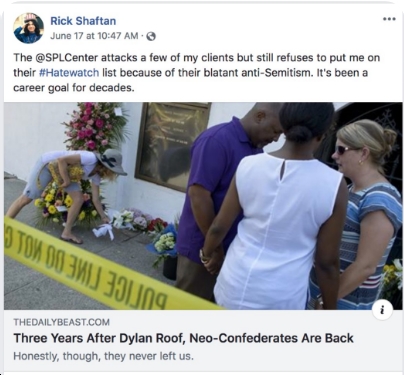 There's no paywall on Blue Virginia, and we definitely want to keep it that way! If you want to help support our work, you can donate here - thanks!
Also, you can
sign up for our weekly email list here
.