From the Jennifer Wexton for Congress campaign:
NRA Quietly Invests Thousands In New Spending To Boost Barbara Comstock
LEESBURG – Even as Congresswoman Barbara Comstock exchanged heated words with radio host Kojo Nnamdi of WAMU for reminding listeners of her A-rating from the National Rifle Association (NRA), records from The Trace show that Comstock was benefiting from thousands of dollars in new spending by the NRA on her reelection. The independent expenditures by the NRA's political action committee, the NRA Political Victory Fund, went to direct mail, which reached voters the same week as news of the mass shooting at the Tree of Life Synagogue in Pittsburgh.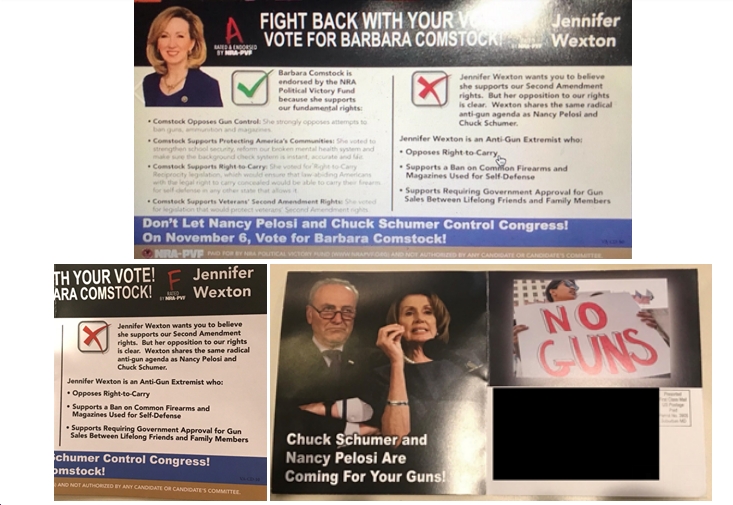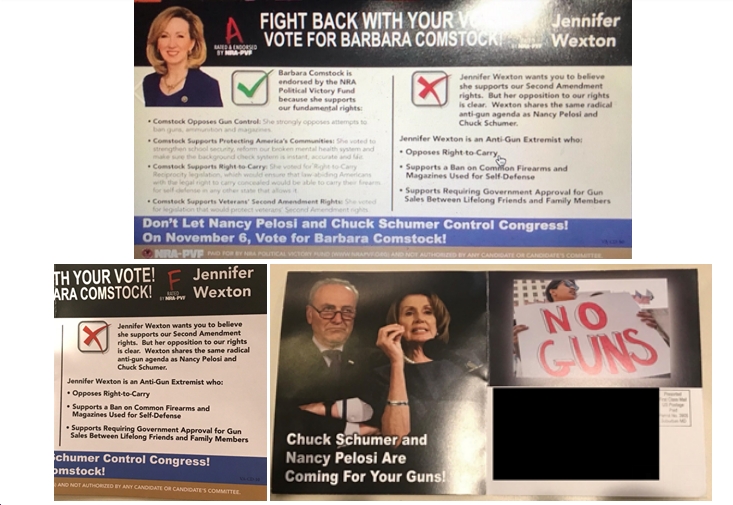 Pictures of some of the NRA's mail pieces show that the mailings reference Comstock's A-rating, and note that Comstock "opposes gun control." The mailings make the claim that "Chuck Schumer and Nancy Pelosi are coming for your guns," and also reference supposed gun confiscation efforts of Jewish philanthropist George Soros, who was the target of a recent bomb attack.
Comstock, who has attempted since the Pittsburgh mass shooting to frame her legislative record in more sympathetic light for voters who list gun violence prevention as a major issue, frequently pivots away from questions about the NRA at events and in interviews. The NRA has spent very large sums to elect and reelect her since her initial run for Congress in 2014.