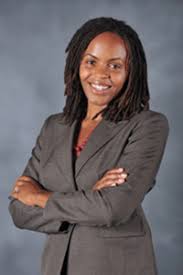 Big news in the Fairfax County Board of Supervisors Chair race, where there's now a fourth Democratic candidate – Alicia Plerhoples (see press release, below) – who's joined the race to succeed current Chair Sharon Bulova, retiring at the end of her current term at the end of this year. The other three candidates running for Fairfax County Board Chair are at-large Fairfax County School Board member Ryan McElveen, developer Tim Chapman and Lee District Supervisor Jeff McKay.
Note that Plerhoples was, until now, running for the Fairfax County School Board (Dranesville District), but has decided to shift over and run for County Board of Supervisors Chair instead.
I met with Plerhoples last month and was very impressed with her, including her impressive educational and professional background, as well as the fact that she's a strong progressive and environmental advocate. Strictly from a "horse race" perspective, note that Plerhoples is the first woman to enter this race, and also the first person of color (in a highly diverse county – 17.5% Asian American, 15.6% Latino, 9.2% African American, 4.5% "other races," 3.7% "two or more races"). It seems to me that being a woman of color could be advantageous in this race, certainly based on the results we saw in 2017-2018 Democratic primaries and general elections, where women and diverse candidates did VERY well (e.g., Jennifer Carroll Foy, Wendy Gooditis, Danica Roem, Hala Ayala, Karrie Delaney, Dawn Adams, Debra Rodman, Abigail Spanberger, Jennifer Wexton, Elaine Luria, Jennifer Lewis, Vangie Williams, Leslie Cockburn). Perhaps the biggest question will be whether Plerhoples can raise the type of money needed to communicate effectively with voters in an enormous (1.2 million people) – and expensive – county like Fairfax. Another will be whether the fact that Plerhoples hasn't held elective office previously will be viewed by Democratic primary voters as a negative, a "wash," or even a positive in this race. Anyway, stay tuned…this is going to be a fascinating – and important – election!
Alicia Plerhoples Announces Candidacy for Chairman of the Fairfax County Board of Supervisors
Fairfax, Virginia – Georgetown Law Professor Alicia Plerhoples, of McLean, announces her candidacy for Chairman of the Fairfax County Board of Supervisors. Plerhoples is an expert in community economic development law and represents entrepreneurs, small businesses, and charitable organizations. Alicia is a vocal community advocate, serving on the McLean Community Center Governing Board, on the FCPS School Board's Human Resources Advisory Committee, the Fairfax County NAACP Budget Committee, and on the Board of the Franklin Area Citizens Association.
"There are two Fairfax Counties, divided by economic security and opportunity. I am running for Chairman of the Fairfax County Board of Supervisors because I want to close the gap through affordable housing, public education, environmental justice, and transportation improvements," said Plerhoples. "I have lived the two extremes of Fairfax County and bring a different type of leadership to the challenges we face — a leadership that is inclusive, responsive, and visionary. We need leaders who have the political courage to move Fairfax County forward as a leader in all arenas, rather than being satisfied with the status quo."
"I often tell my two daughters that they are not growing up like I grew up. As a child, I experienced housing instability and food insecurity, just as many hardworking families do today in Fairfax County. I am committed to closing the gap in Fairfax County by making sure that all of our communities and businesses benefit from economic growth, and that our residents have access to affordable housing, well-paying jobs, excellent public education, reliable public transportation, a clean environment, and a sustainable future. My vision for Fairfax County is a community-friendly economy. I will bring my legal experience working with entrepreneurs, small
businesses, and nonprofits to the office of Chairman of the Fairfax County Board of
Supervisors."
Alicia Plerhoples is a tenured Professor of Law at Georgetown Law where she focuses on community economic development, social enterprise law, nonprofit law, and corporate governance. Plerhoples is the founder and director of the Social Enterprise & Nonprofit Law Clinic which provides pro bono business legal services to social enterprises, charitable organizations, and small businesses. She has served on the law school's faculty Hiring Committee and as the Chair of the law school's Diversity Committee, which is tasked with enhancing the law school's inclusion climate and enhancing cultural competency inside and outside the classroom. Plerhoples is a graduate of Yale Law School, Princeton's Woodrow Wilson School of Public and International Affairs, and Harvard College. As a Harvard alum, Plerhoples volunteers on the northern Virginia Harvard Schools Committee and is a member of the Yale Law School Executive Committee. Plerhoples also serves on the McLean Community
Center Governing Board, which provides oversight to the Community Center staff and presents its annual budget to the Fairfax County Board of Supervisors for review and approval. Plerhoples lives in McLean with her husband, a surgeon who practices in northern Virginia, and their two young daughters.
Friends of Alicia Plerhoples, PO Box 158, McLean VA 22101 www.aliciaplerhoples.com;
info@aliciaplerhoples.com
# # #