The program starts at 6 pm, and should be a great one with former VP Al Gore and Rev. Dr. William Barber speaking on an important topic. By the way, there's no sign of our supposedly "woke" Governor…but then again, he seems to take his marching orders from Tom Farrell et al at Dominion Energy. With that, check out the livestream and the photos (from Sharon Ponton and others).
Al Gore – "If anyone doubts we have the political will to win, remember that political will is a renewable resource!"
Al Gore: The good news is that we have the solution to the climate crisis – solar and wind costs are plummeting (also the fastest-growing jobs in the country).
Al Gore – The scientists have been proven right. That should cause us to pay attention to what they're telling us will happen if we don't stop using the sky as an open sewer!
Al Gore – This pipeline project is reckless…the single-largest increase in global warming pollution from the state of Virginia EVER
Al Gore – There's "no way around" the "racist part of this" pipeline project
Al Gore ripping the s*** out of @GovernorVA for dismissing Air Board members – "putting the fix in for Dominion" – and for disbanding the Environmental Justice Advisory Board
Al Gore calls the Atlantic Coast Pipeline a "reckless, racist ripoff," says it "never should have been approved in the first place purely on economic" criteria
@RevDrBarber says Northam's, legislature's, etc. support for @DomEnergyVA is "SCANDALOUS" "Everybody who's taken money from Dominion…ought to be ashamed of themselves" and has "lost their soul"
.@RevDrBarber says Northam rigging the game by kicking people enviro boards just b/c they don't agree with @DomEnergyVA and him. Barber also calling out the VA General Assembly, including the black caucus.
.@RevDrBarber calling out @DomEnergyVA's unending stream of lies, disrespect and bull****. Great stuff!
.@RevDrBarber: "If you're black…and you're supporting the pipeline and the compressor…then you're just as part of the racism as anyone else…"
Rev. Dr. Barber explaining that "Dominion" does NOT mean "destruction," but stewardship and care of the earth. Also that "Dominion" does NOT refer to a company named @DomEnergyVA cc: @RalphNortham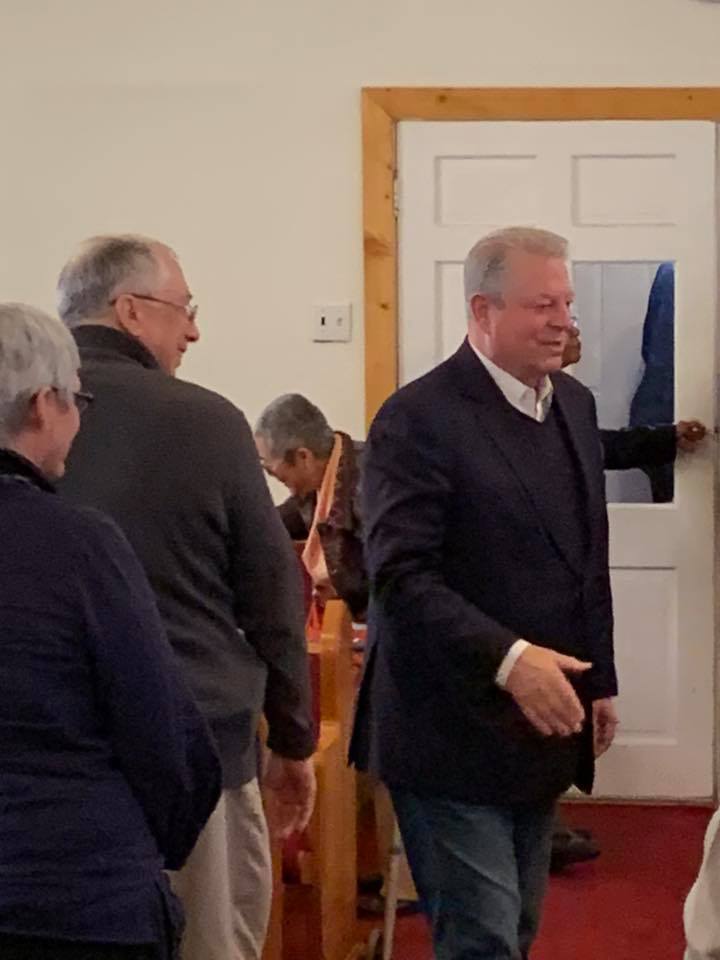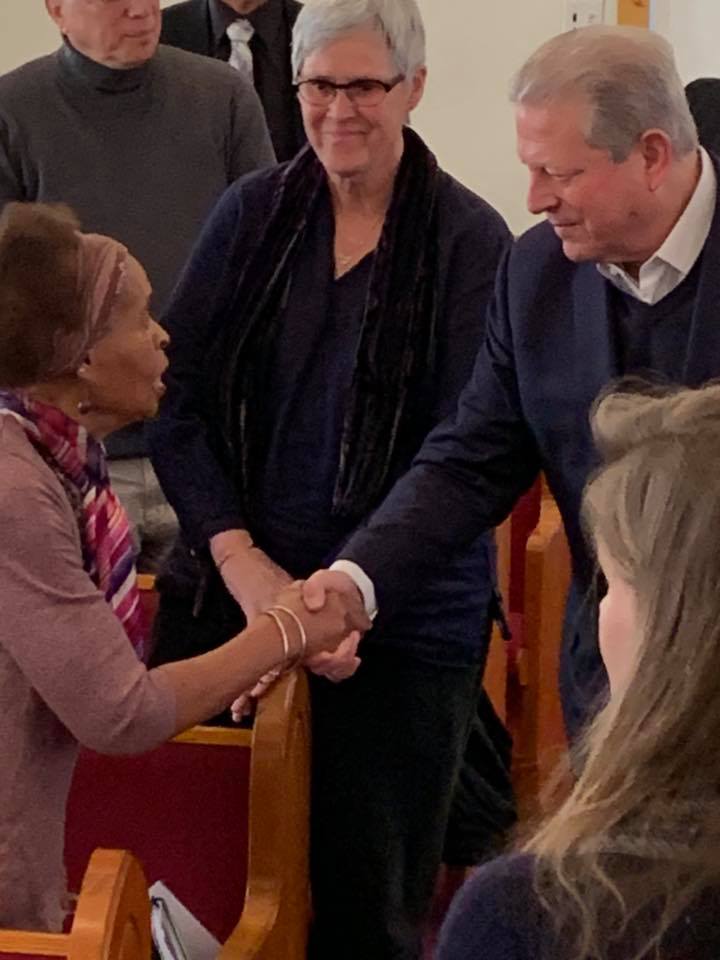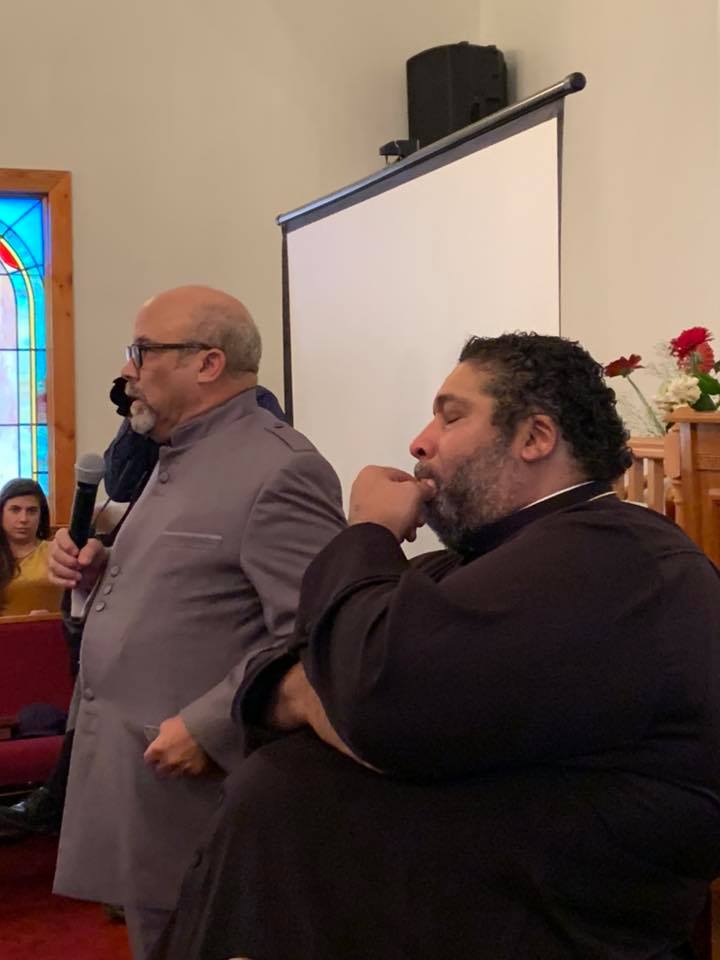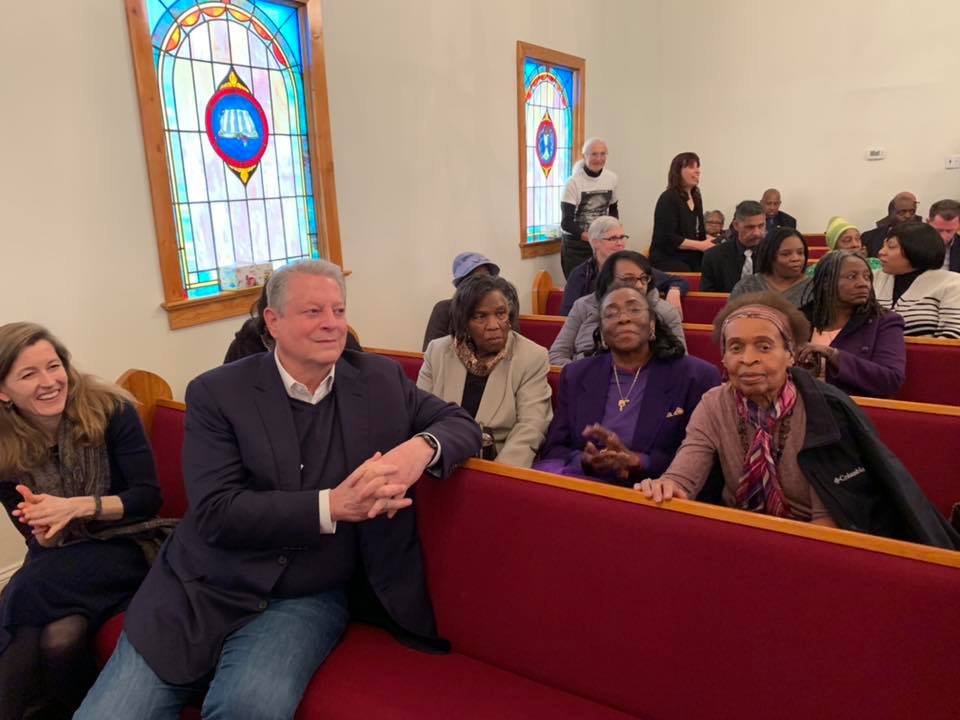 From Weston Mathews, Co-Director, Interfaith Alliance for Climate Justice:
Organizing here in Buckingham County at Union Grove Baptist Church with former Vice President Al Gore, the Rev. William Barber II of the Poor People's Campaign, the leadership of Union Hill, and leaders of the Virginia Environmental Justice Community. This is the county of the great Dr. Carter G. Woodson who started Black History Month in the United States. We're here to stop Dominion Energy's $7.5 billion methane gas pipeline and a toxic compressor station that erases and poisons an historic African-American community. I'm here representing the Task Force on Care of Creation and Environmental Racism of The Episcopal Church.