Advertisement

In the closing days of what have become increasingly bitter, high-dollar (overwhelmingly from the Soros-funded "Justice and Public Safety PAC"), Commonwealth's Attorney races in both Arlington/Falls Church and Fairfax Counties, Fairfax County Sheriff Stacey Kincaid is out with a robocall (see below), rebutting a new attack mailer by Fairfax County Democratic challenger/Justice & Public Safety PAC candidate Steve Descano against incumbent Commonwealth's Attorney Ray Morrogh (D) as "a complete and total lie"; blasting the funding by "one large donor outside of our community with an agenda"; calling herself and Morrogh "progressive Democrats"; and arguing that Morrogh "has stood up to the Trump administration time and time again."
Meanwhile, I hear that in the Arlington/Falls Church Commonwealth's Attorney Democratic primary, the Justice & Public Safety PAC is running a TV ad on behalf of challenger Parisa Tafti, alleging (falsely, IMHO) that incumbent Theo Stamos would throw abortion doctors in jail. Apparently, that one's based on hypotheticals stacked upon hypotheticals; specifically, that *if* Virginia's General Assembly passed an Alabama-style abortion law (the chances of that happening are zero), and *if* the governor were to sign it (the chances of that are also zero), and *if* it passed constitutional muster (extremely unlikely), then supposedly Stamos would enforce the law (which, by the way, the Commonwealth's Attorney swears an oath to do), and thus would throw doctors in jail. [note: to hear exactly how Stamos answers this hypothetical questions, check out the video here]

Uhhhh… I mean, yeah, it's gotten that bad. Literally every day, you think it can't hit another new low, and then it does.  Appalling, really, to see Democrats going at each other like this, when the real threat is in the White House and the off-the-right-wing-deep-end Republican Party. I just can't wait until next Wednesday, although the bad taste of this election might take years to wash out…
P.S. To get more of a flavor for the Arlington/Falls Church race, see the following mailers received yesterday.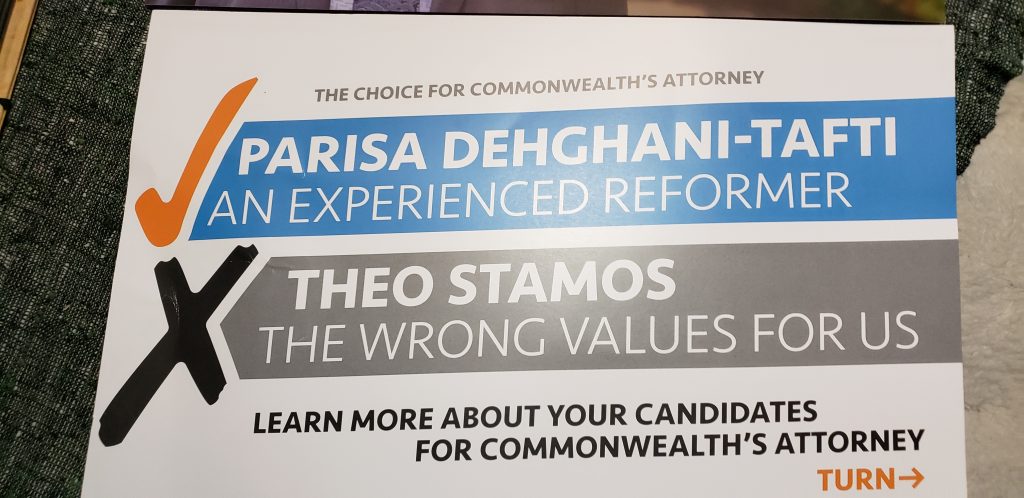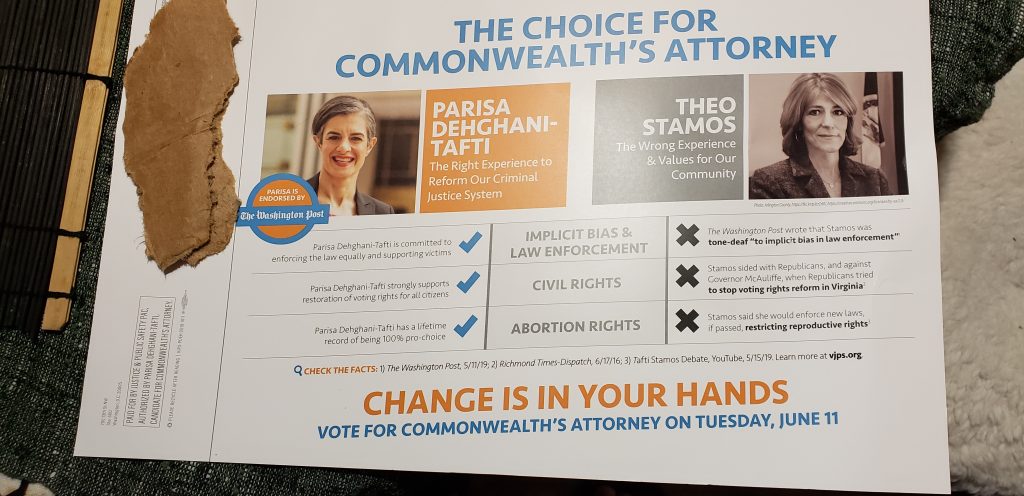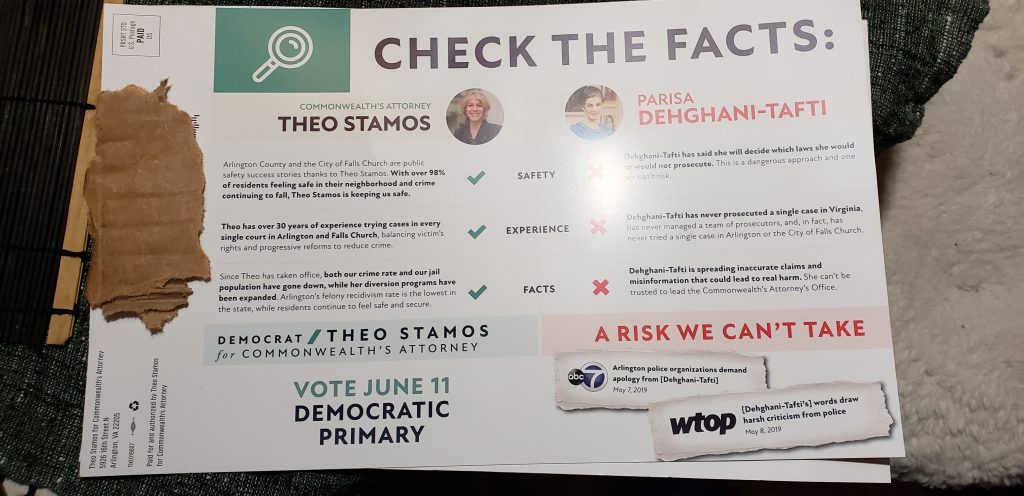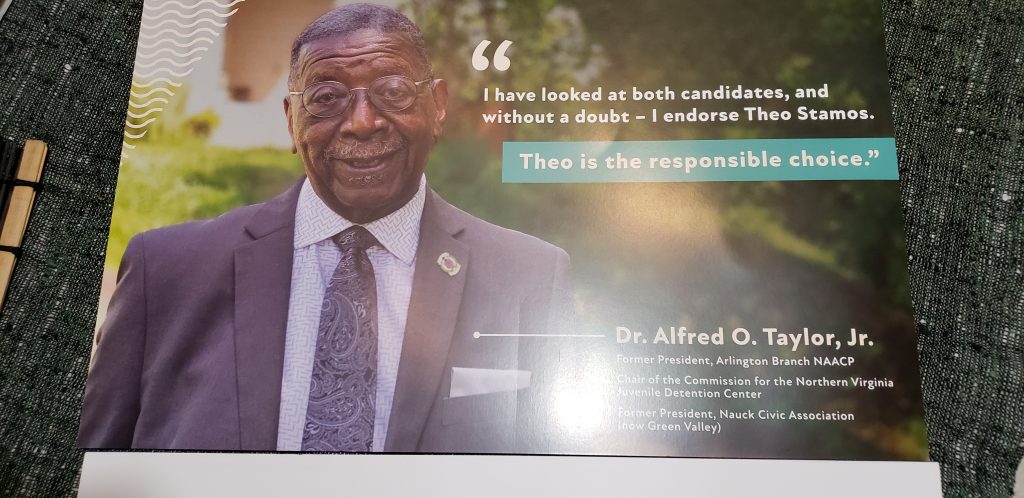 There's no paywall on Blue Virginia, and we definitely want to keep it that way! If you want to help support our work, you can donate here - thanks!
Also, you can
sign up for our weekly email list here
.