See below for some video and photos from some of last night's "Lights for Liberty" vigils held across Virginia against Trump's immigrant detention camps. Also, click here for some great photos by Mike Beaty from the Manassas "Lights for Liberty" event. Also, if you know of any more video, photos, etc., please mention it in the comments section. Thanks. Finally, it's worth reiterating not just that the Trump administration's immigration policy is heinous and a disgrace, but that the Republican Party as a whole plays a huge role in this – including, of course, the refusal of the then-GOP-controlled House of Representatives to even take up consideration of comprehensive immigration reform bills passed by wide margins in the U.S. Senate. For that reason alone – although there are many others – everyone needs to vote Democratic, in every election, up and down the ballot.
Dr. Mark Downey For Virginia Tonight I had the opportunity to speak at Lights for Liberty in Williamsburg. As a pediatrician, I know that children need specialized care that is not being provided to the child detainees housed in our detention centers. Unsafe living conditions, combined with separation from parents, will cause lasting damage to the children. We must bring humanity back to government, and elect leaders who believe that family separation is wrong. 

#

HD96

 

#

LightsForLiberty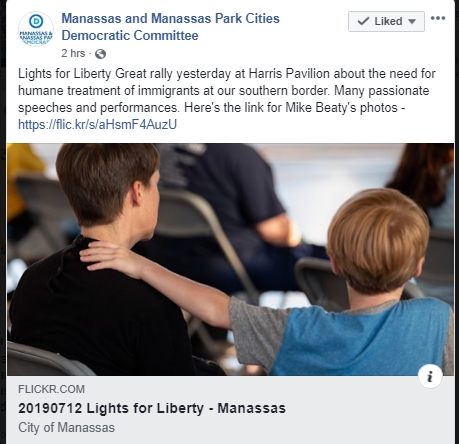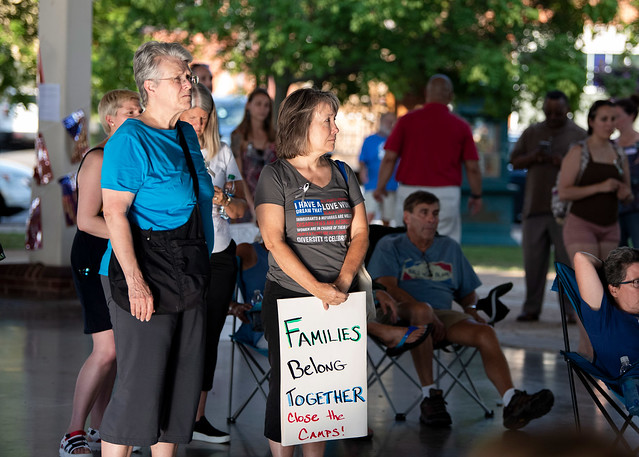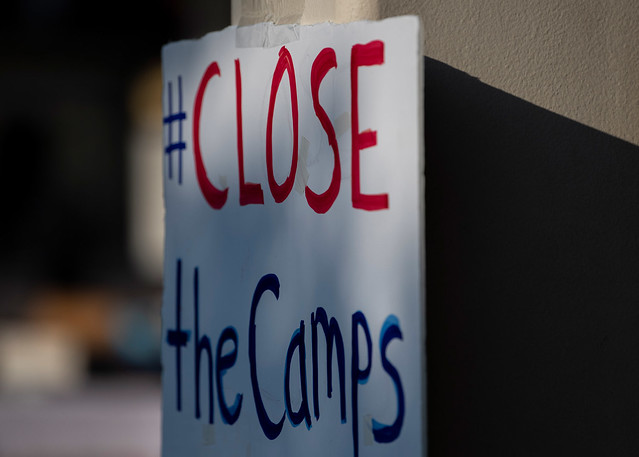 Photos from Richmond, courtesy of Monica M.
Lights for Liberty in Manassas organized by the Democratic Immigrant Caucus, Indivisible NOVA West, Indivisible NOVA East, Moms Demand Action and CASA. Citizens of Prince William stood up against the inhuman treatment of immigrant children and families in concentration camps throughout the US. The amazing speakers spoke out against the politics of hate and racism. The voices were clear, "Stop the separation of families, families belong together, close the camps!" Thanks to Elisabet Michaelsen,Suzanne Nadeau, Lisa Ann, Marilyn Karp, Evelyn BruMar, Lana Fisher,Tiziana Bottino, and many others who made it possible. Great photos byGeorge Newcomb