Advertisement

See below for several interesting infographics from VPAP about the 2020 Virginia General Assembly.
First, check out the huge number of bills – 3,001 – introduced in 2020, NOT counting "commending" or "memorializing" resolutions. Wow. And of those, 1,351 passed, with another 385 "carried over" until next year, and yet another 284 "consolidated" (e.g., incorporated into other bills). So, in the end, of those 3,001 bills introduced, only 981 – less than one third – were outright "killed."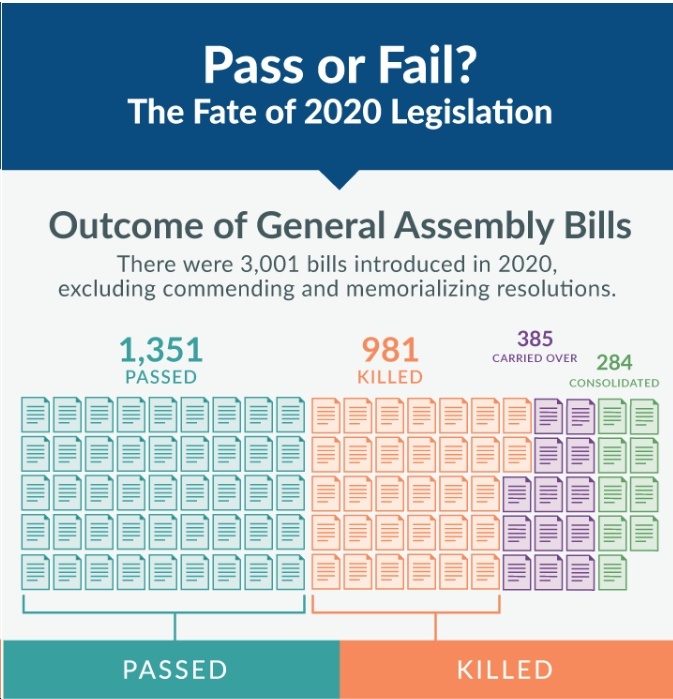 Next, it's interesting to note that a significant percentage of bills passed either unanimously (511), with just "slight" opposition (>150) or "some" opposition (>200). The remainder were passed with either "notable" (>150) or "great" (~300) opposition. Most bills that died were via a recorded vote, although a significant number (281) had no recorded vote. And most bills that died were in committee or subcommittee, with only 49 that made it to the floor or to conference committee biting the dust there.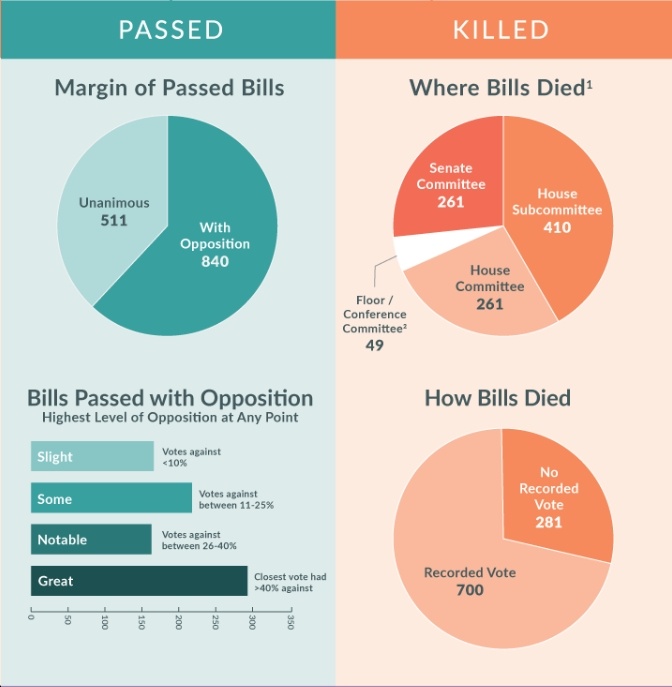 How did things change in 2020? Basically, a higher percentage of bills passed, but also the percentage of bills passed with "great opposition" spiked, as Republicans – not used to being in the minority – dug in their heels to resist the new Democratic majority.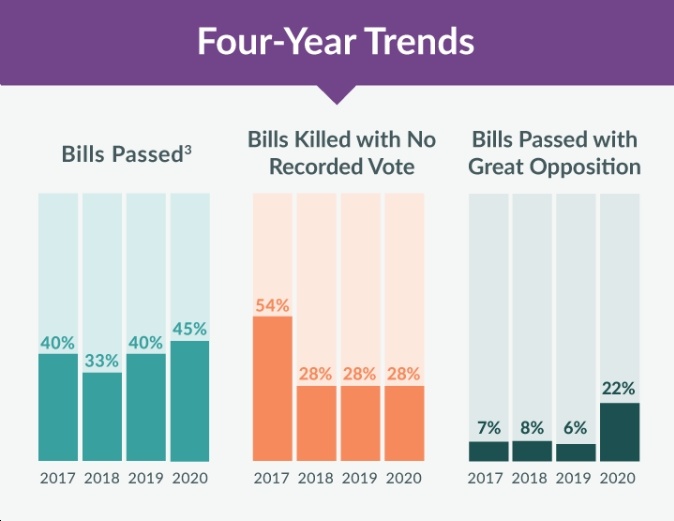 Finally – and not surprisingly, given that Democrats were in charge – the success rate for bills sponsored by Dems was a lot higher than for bills sponsored by Republicans, and the failure rate a lot lower for bills sponsored by Dems than by Republicans. Of course, when you look at some of the bills that far-right folks like Del. Nick Freitas, Del. Dave LaRock, Sen. Amanda Chase, etc. put in, you can understand why.  More on that topic in coming days…