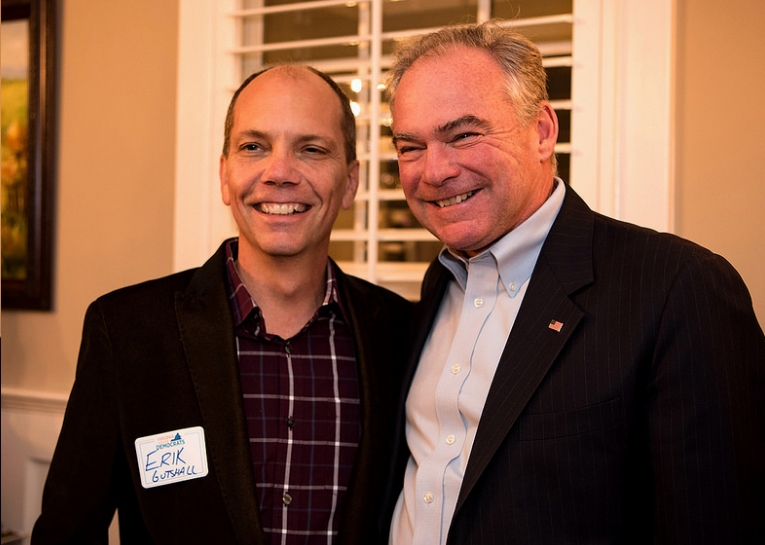 Apparently, we're going through a period where pretty much *all* the news is bad. See below for the latest, from Arlington County Board Vice Chair Erik Gutshall, who has been battling brain cancer over the past month, and who now has decided -understandably – to resign and focus on his health and family. For those who don't know him, Erik is a great guy and a superb Board member, who was elected in 2017 and in only two years, has contributed a great deal to Arlington County. That includes Erik's "missing middle" housing initiative, which I strongly support.  Anyway…I'm really sad to hear this, and am pulling strongly for a full recovery for Erik!!
Friends,
Thank you for all the support that you've given me over the past month as I undergo treatment for brain cancer. My family and I really appreciate all the kind words and encouragement while I've been dealing with this sudden, difficult diagnosis. As a result of this health issue, it saddens me deeply to announce my resignation from the Arlington County Board.
I decided to run for elected office because I believe in the power of community voices to make a difference in our County. Serving Arlington for the past 2+ years as a Board Member and many years before that as a Planning Commissioner has been an incredibly rewarding experience. I've had the honor of working side-by-side with many Arlingtonians who always inspired me to work harder and to do more. I will miss working with my County Board colleagues, whom I hold in the highest regard. Even though this is a particularly difficult time for our County and country, I know that I'm leaving this position in very capable hands.
For now, I'm looking forward to quarantining at home with my wife Renee and our children.
I thank you all for putting your trust in me. It has truly been an honor to serve you.
With highest regards,
Erik Gutshall