See below for video, photos, etc. from today's Virginia General Assembly "reconvene"/veto session. There is also a ridiculous protest going on outside the Capitol, by people who want to open things up again, even though we're nowhere near ready to do so based on our testing capacity, etc. Brilliant, eh? Anyway…the General Assembly will be considering Gov. Northam's amendments and vetoes today, as required under the State Constitution, starting at noon. Stay tuned, and check out the livestream here.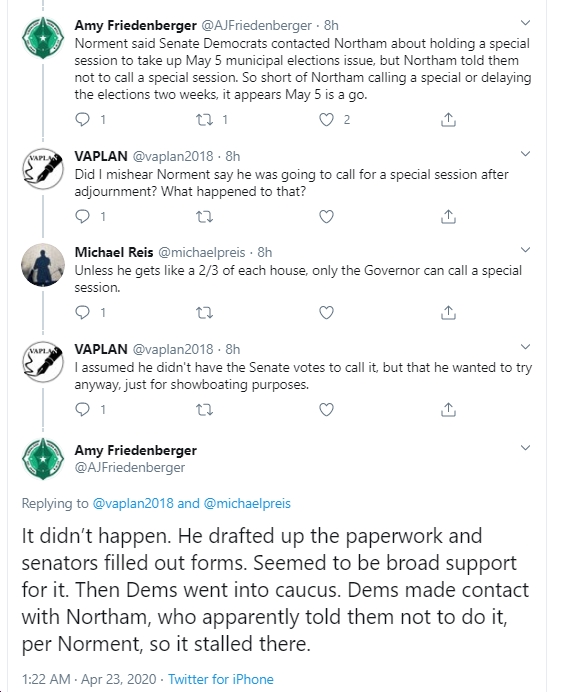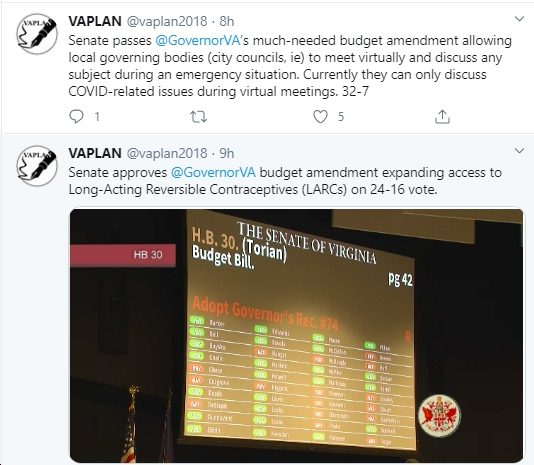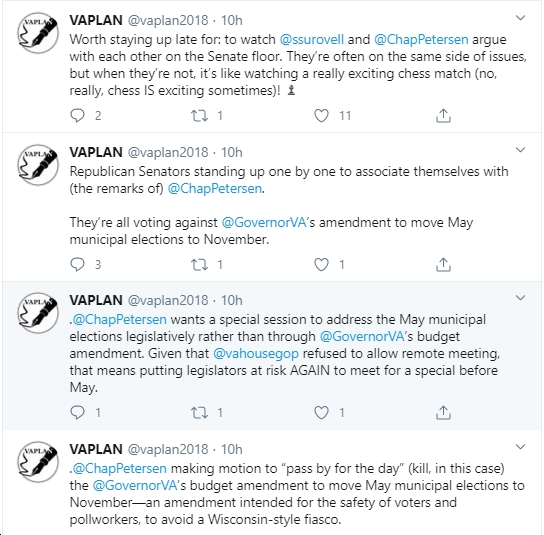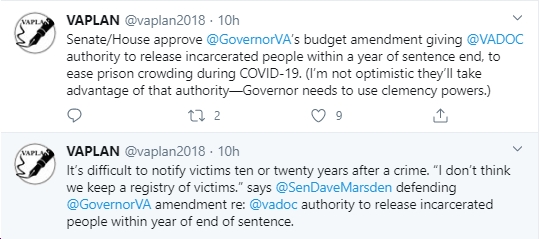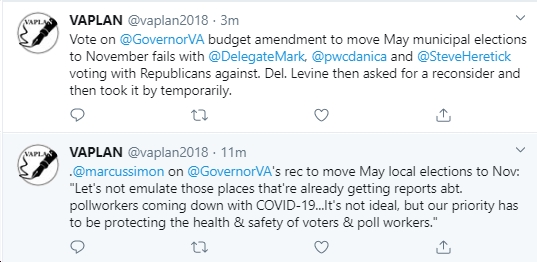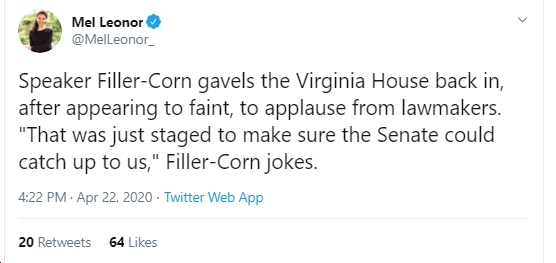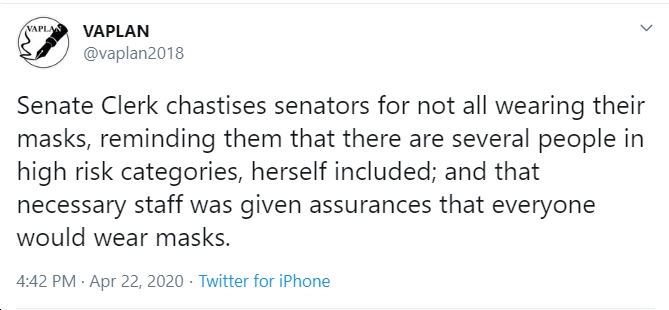 Speaker @EFillerCorn at the helm as the House of Delegates continues its work: now up, the budget bills. https://t.co/5jFpZ6verx

— VA House Democrats (@VAHouseDems) April 22, 2020
Speaker Filler-Corn right back to work after fainting…tough cookie!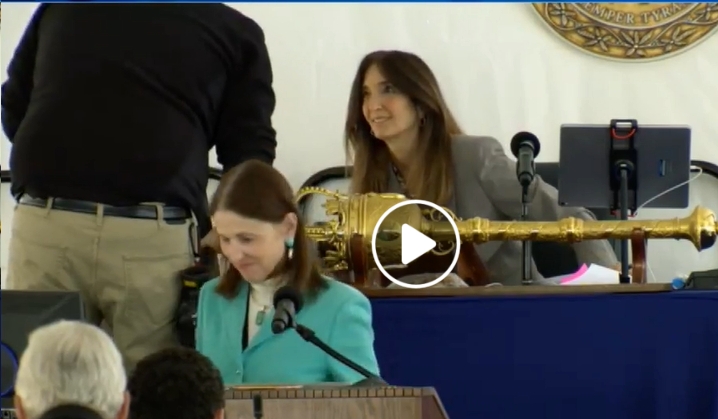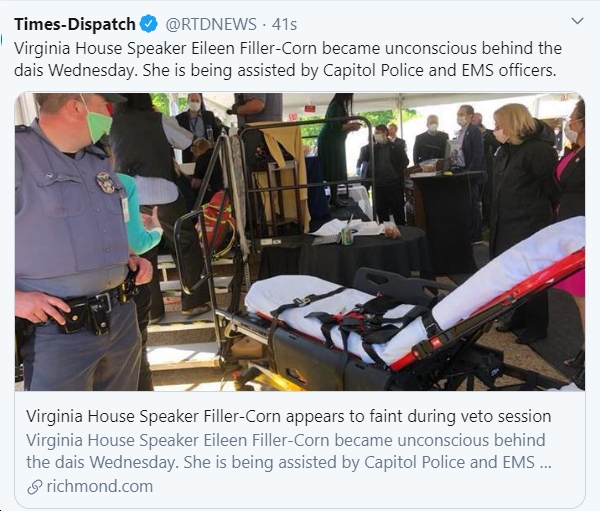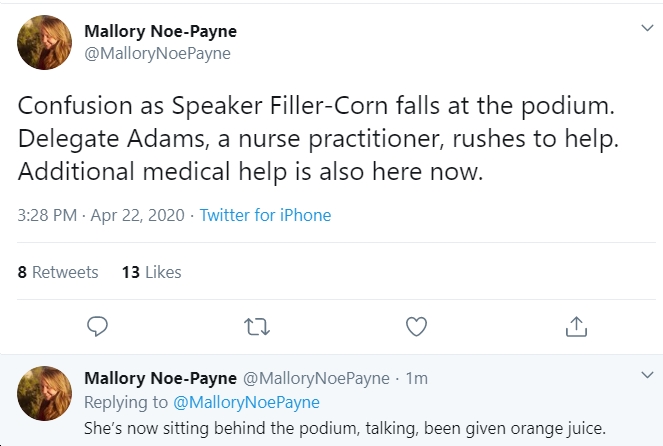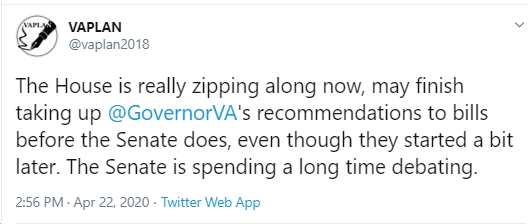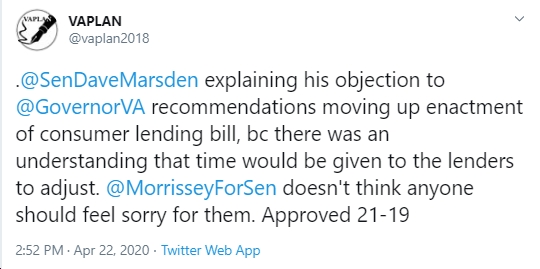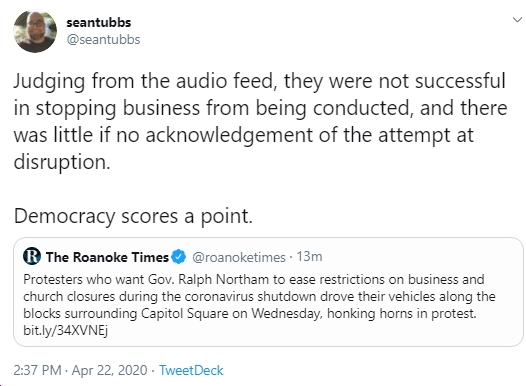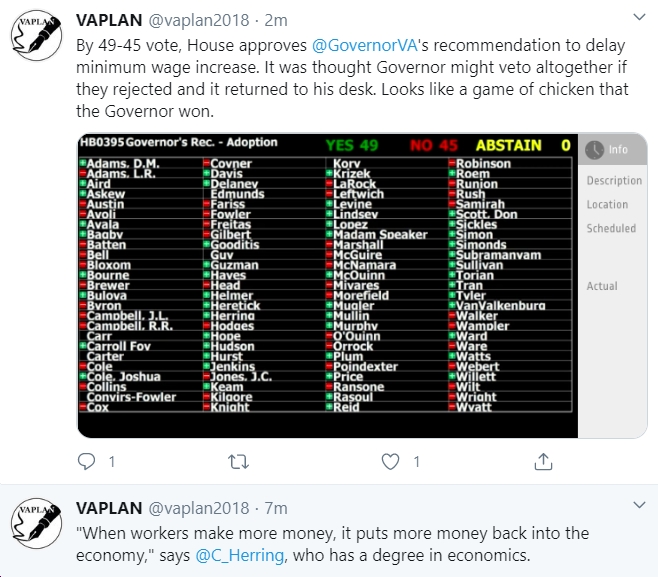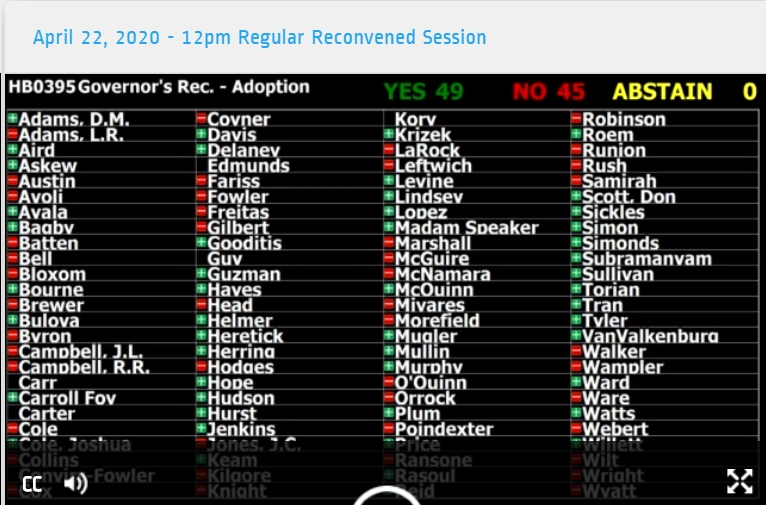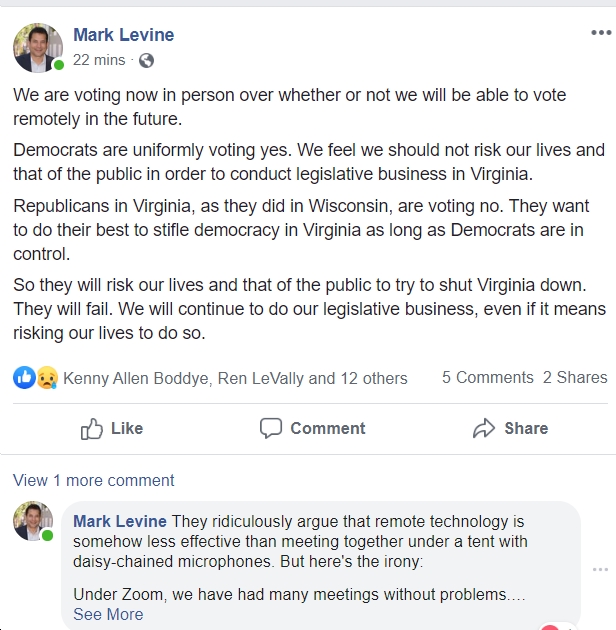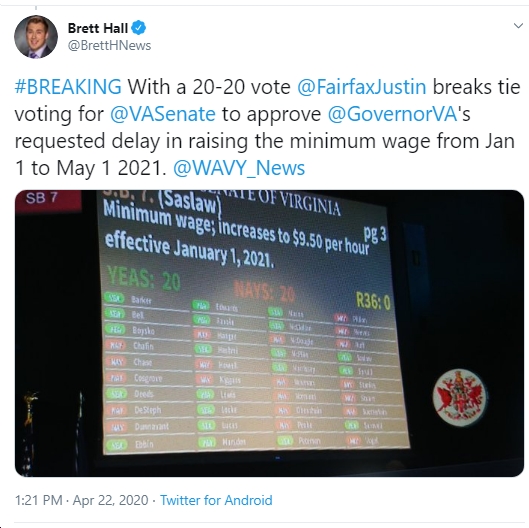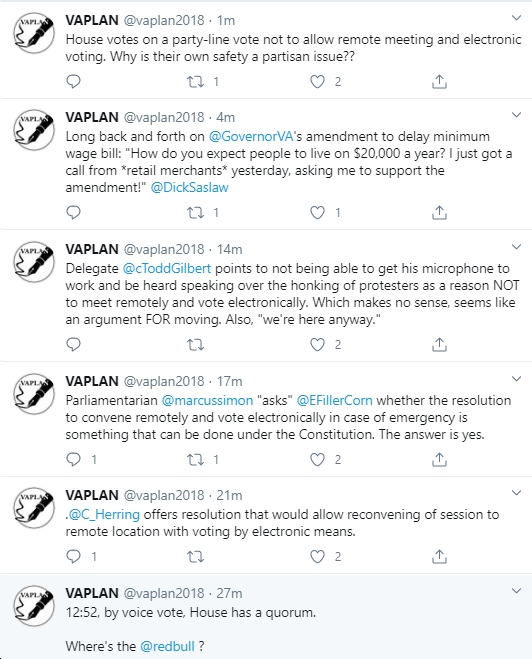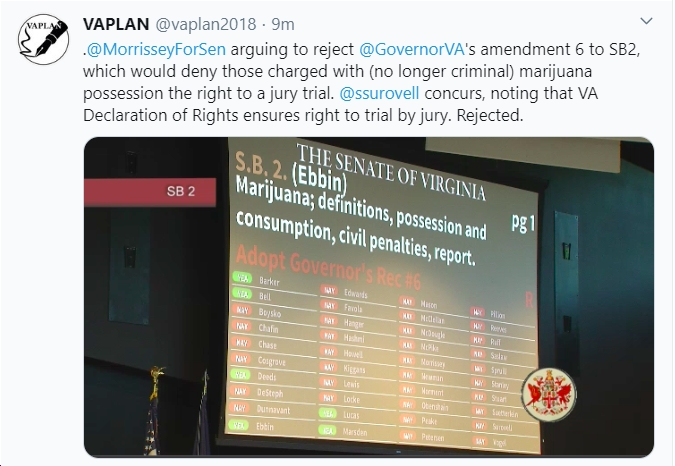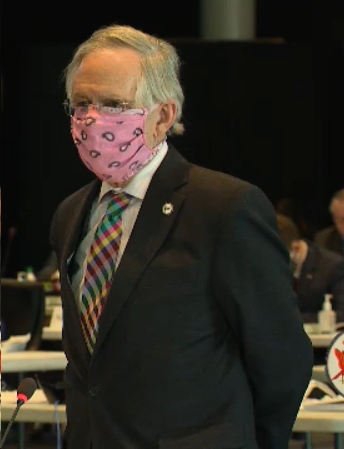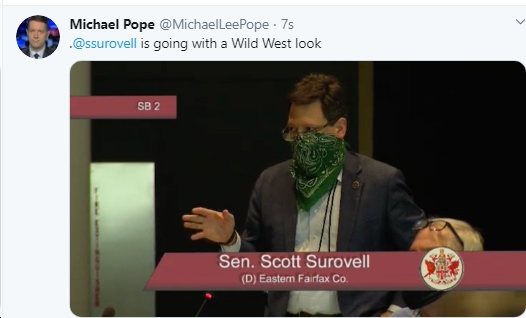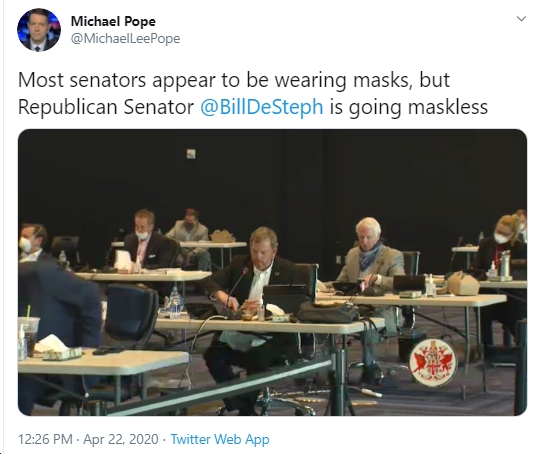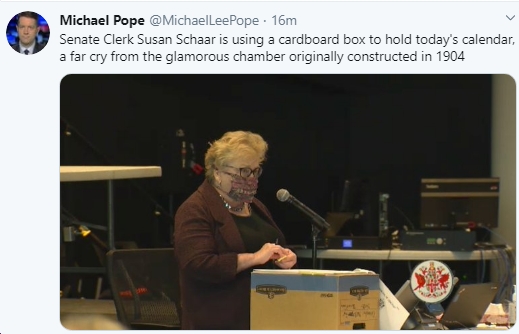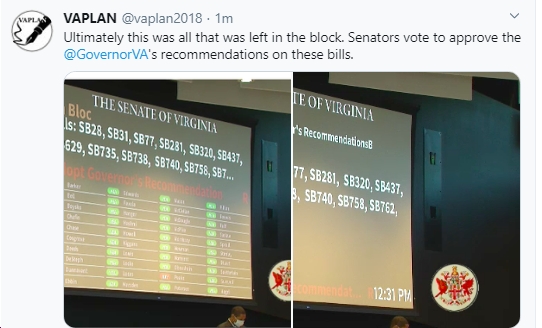 Block voting not on @GovernorVA 's amendments, because Senators are pulling almost every one out of the block. SB34 (driver's privilege) removed by @MarkObenshain and SB35 (locality control of handguns) by @DRSuetterlein.

— VAPLAN (@vaplan2018) April 22, 2020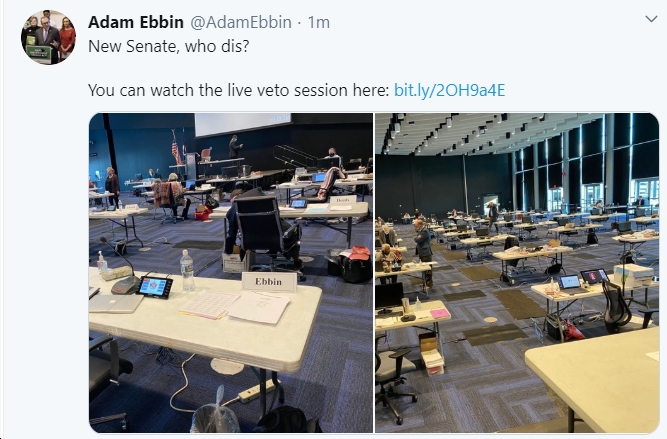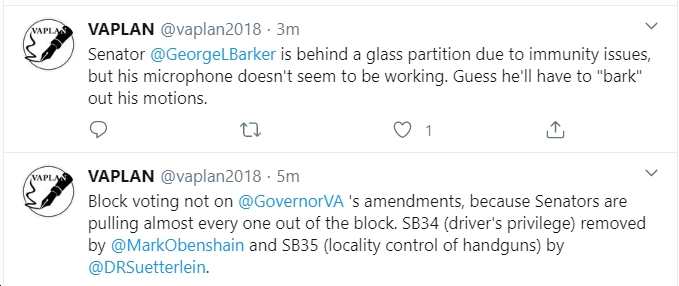 .@marcussimon, aka the Cool Kid. https://t.co/HxR84AsJ3P

— VAPLAN (@vaplan2018) April 22, 2020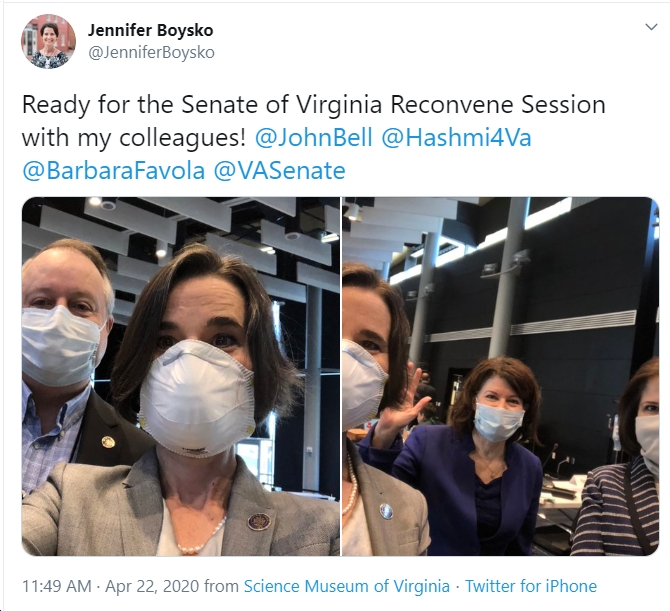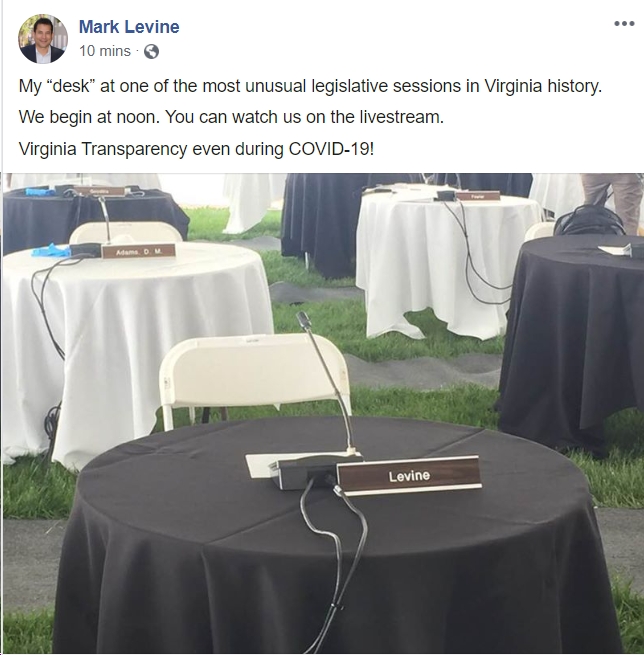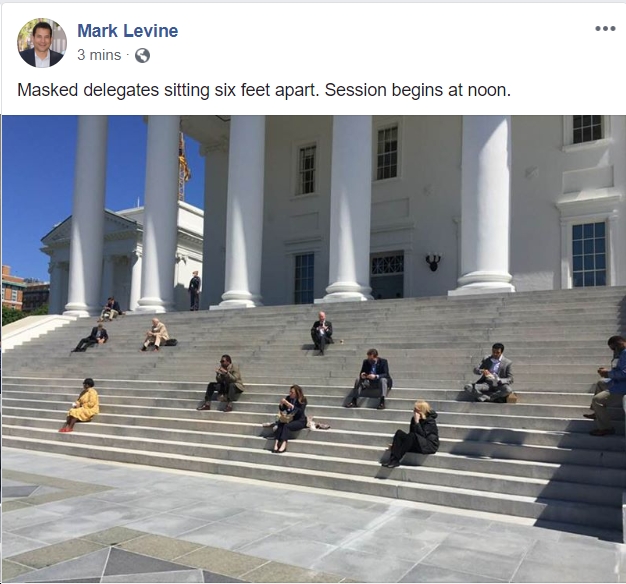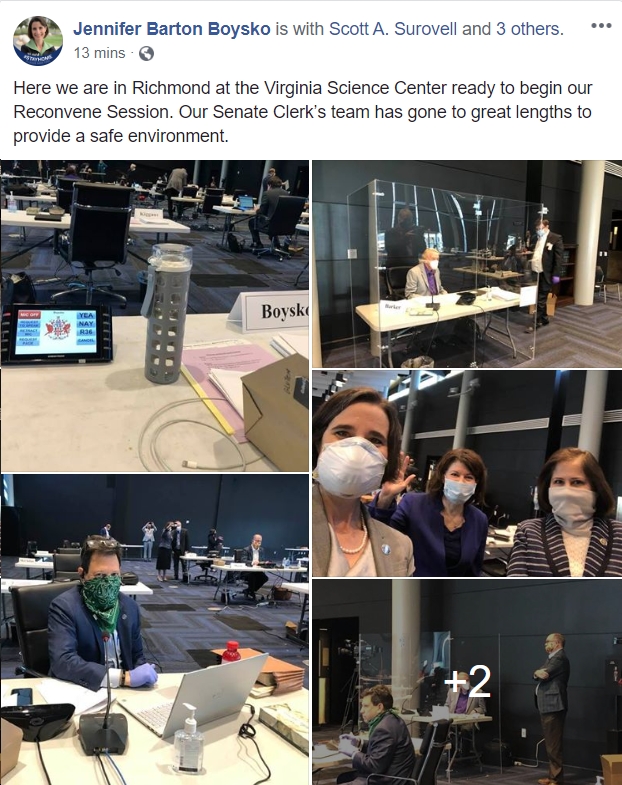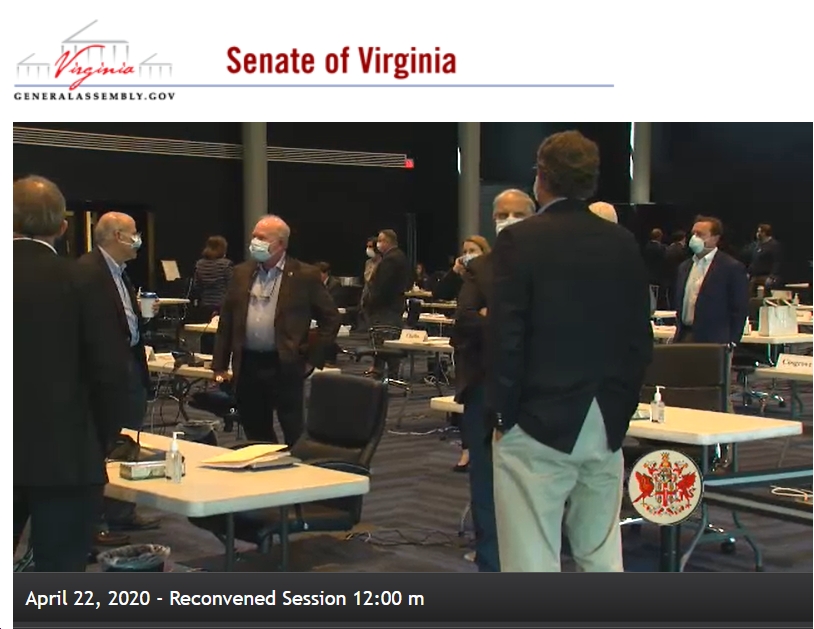 I see one moron in a truck blowing a whistle… https://t.co/yO0tCPfqUU

— Brennan Gilmore (@brennanmgilmore) April 22, 2020