New polling this morning by Navigator Research finds strong and broad support for the Inflation Reduction Act. According to Navigator Research:
"Following the Inflation Reduction Act's passage, it has support from two in three Americans."
"The most supported policies from the Inflation Reduction Act are related to health care costs, including capping insulin costs, lowering prescription drug costs, and giving Medicare the power to negotiate for lower drug costs."
"Americans say the plan bringing down costs and showing Congress can get something done are the best descriptors, and messaging on the plan moves a majority to say Democrats are focused on the right things and to trust Biden and Democrats over Republicans on a range of economic issues."
"Independents side more with supporters of the Inflation Reduction Act (net +12) as do economically persuadable Americans* (net +22)."
"Three in five Americans support the Inflation Reduction Act when policies that will help pay for the plan are explained, regardless of whether the statement includes the caveat that nobody earning less than $400,000 a year will pay more in taxes (63% versus 60%)."
"Progressive statements are more convincing than conservative attacks about the Inflation Reduction Act suggesting it cuts Medicare."
"Messaging on the policies and outcomes from the Inflation Reduction Act moves Hispanic Americans to say the Democratic Party is focused on the right things by 24 points, white Americans by 18 points, and independents by 16 points."
"While Biden and Democrats are initially less trusted on rebuilding the economy (net -5 Biden and Democrats) and inflation (net -5), they lead Republicans by 1 point on inflation after Inflation Reduction Act messaging and tie Republicans on rebuilding the economy."
Meanwhile, as you can see below, Virginia Republican Congressional candidates are wildly opposed to the Inflation Reduction Act.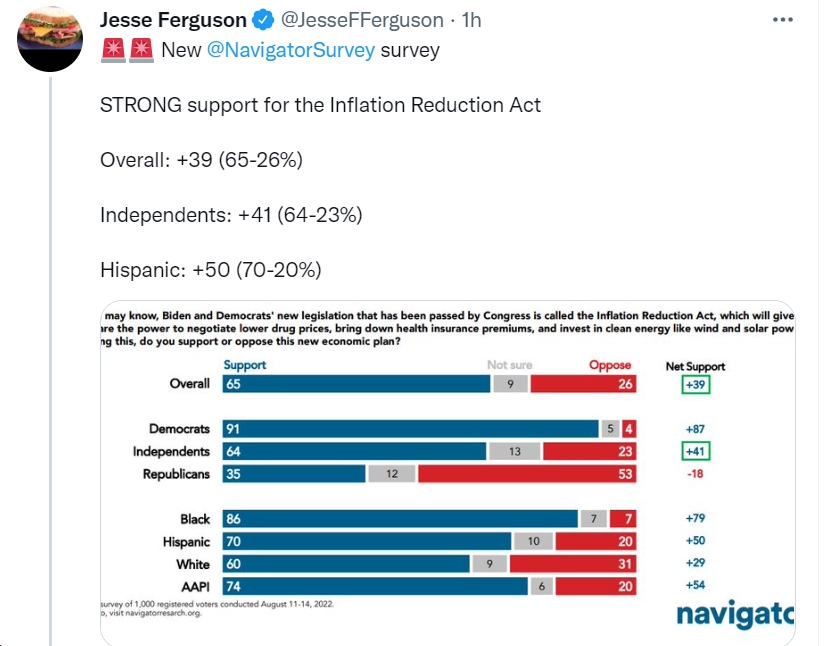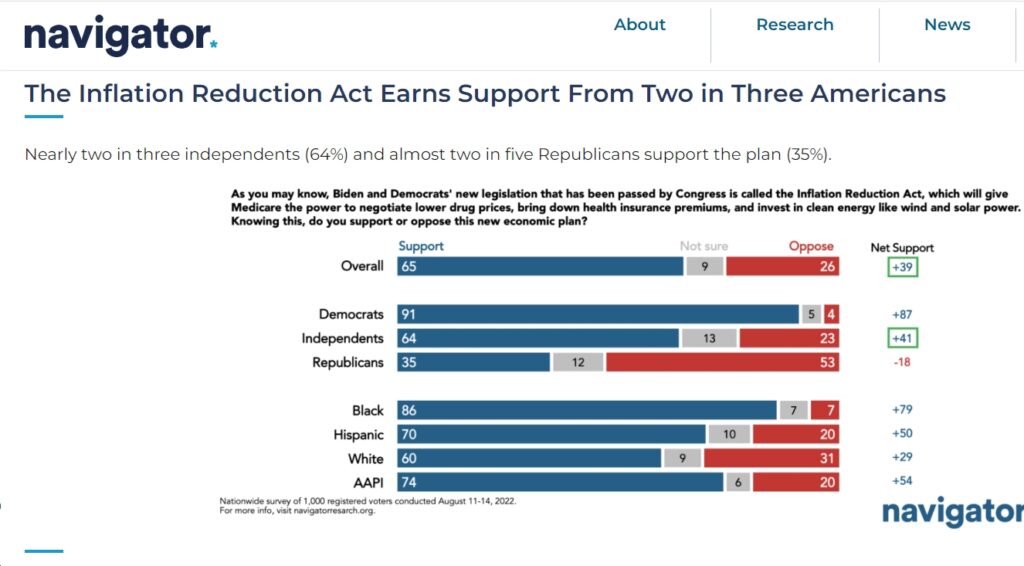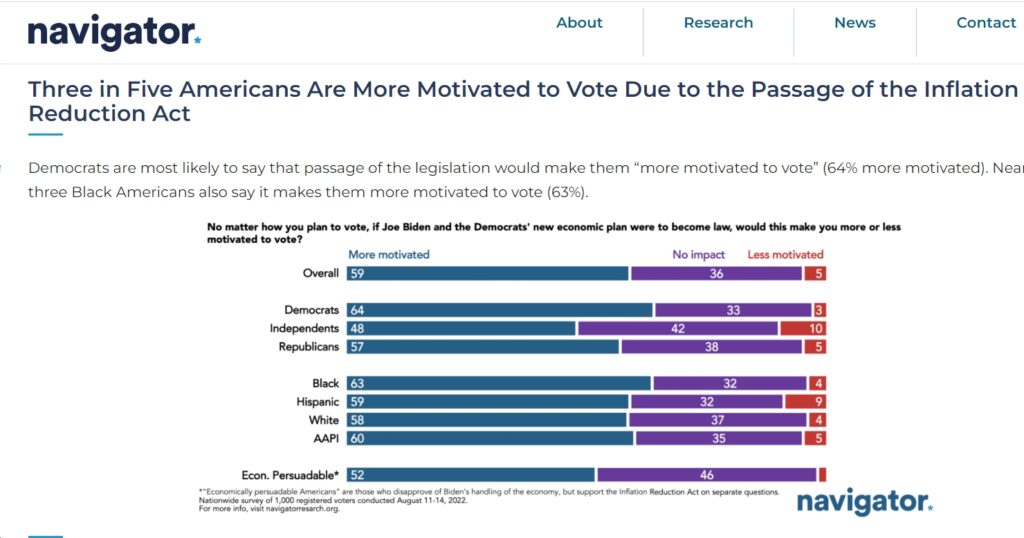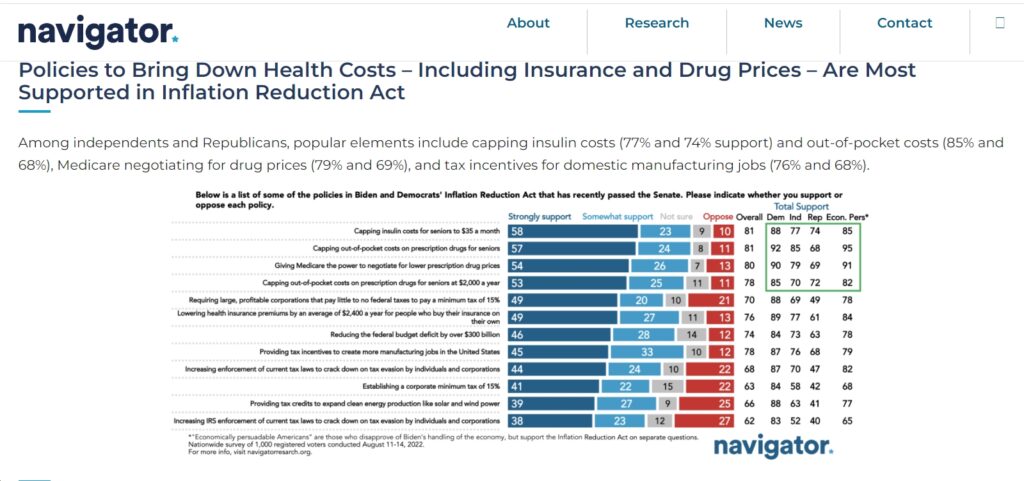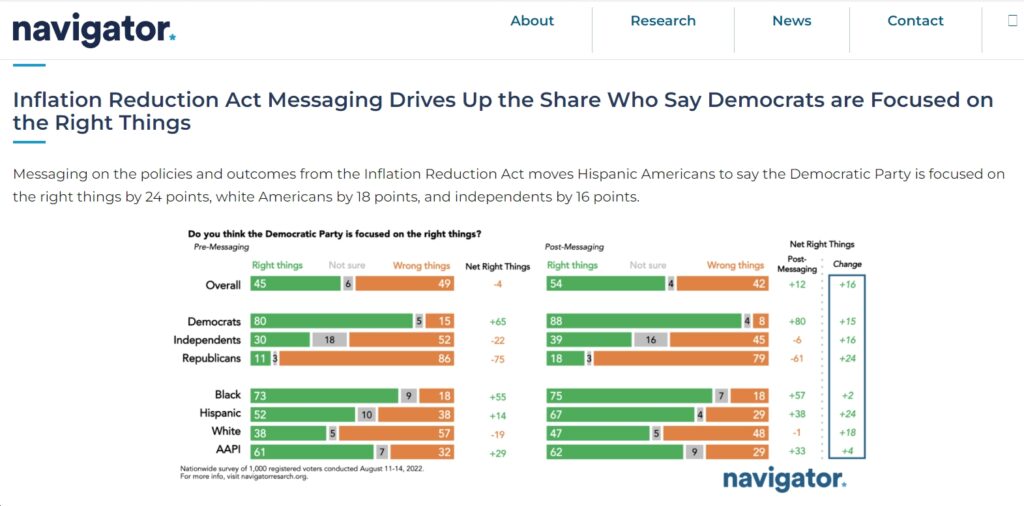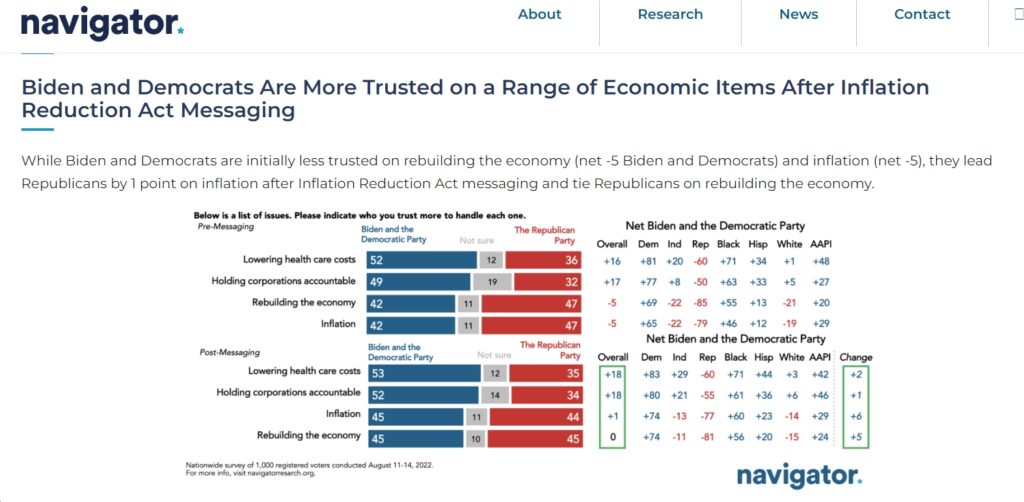 Now, check out the unhinged ranting by the Virginia GOP(Q)'s extremist candidates for Congress on the *highly* popular Inflation Reduction Act. Yet again, Trump Republicans are waaaayyyy out of the mainstream – and need to be sent that message by voters this November!