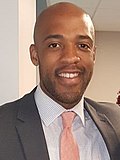 by Kindler
Midterm elections can be pretty overwhelming. How to figure out where to target your time, attention and volunteer resources when there are important races going on all over the country?
One approach I've been promoting lately is to focus on state Democratic parties. After years of volunteer work with the Virginia Democrats, I understand how important state and local parties are for building long-term political infrastructure. For all we love our candidates, their campaigns can have the nature of fly-by-night operations, here today and gone tomorrow, and not always leaving a mark beyond (hopefully) electing candidate X.
So I decided to rank the states most worth focusing on for the 2022 midterms, to prioritize my – and perhaps your – efforts for maximum effectiveness.
How I Ranked Them
To rank the states most worthy of our attention, I was looking for the most important combination of the following factors, in order of priority:
Swing states – which ones we can and must nail down

In this, I was most interested in figuring out how we can sustain our progress in the 5 states that flipped from supporting Donald Trump in 2016 to putting Joe Biden over the top in 2020.
My secondary focus is on states that didn't flip this time but went narrowly red or blue in 2020.
The closeness of the races is a big factor.

U.S. Senate races

Which ones are most winnable?
Of those, which have the most glaring combination of a really awful Republican candidate and a top-notch Democratic candidate?

U.S. House races

Same criteria as for Senate races, though the number of House races reasonably in play in a state is also a factor. (Worth noting here that a significant number of key House races are not in swing states, however.)

Governor races

Same criteria as for Senate races, but adding in the importance of both the state and the governor's office in the political balance of power – e.g., where is a governor most needed to check an out-of-control gerrymandered GOP state legislature?

State legislatures

Is the state House or Senate, or both, close enough to try to flip – or to focus on protecting from a Republican flip?
Or secondarily, is there at least a legislative "supermajority" that could be eliminated?

Other key state races – Attorneys General, Secretaries of State, Lieutenant Governors, Supreme Court Justices, etc.

Same basic criteria as for U.S. Senate, U.S. House and governors above.
I wish I could say that I had some mathematical formula or algorithm that I could plug all of these variables into in order to have my fancy programs spit out the answer in the end, but…I'm not that smart! Nevertheless, here is my ranking of where Democrats interested in winning the midterms should focus the greatest bulk of our efforts.
Ranking the Top Ten States
Top Five – Biden's Flippers
I'm hard pressed to think of a place more worthy of a full court Democratic press than the Badger State. Biden won it by the narrowest of margins – a mere 0.3% – flipping the once reliable "Blue Wall" state back into Democratic hands. But that progress is fragile and must be protected.
It is also home to one of the most execrable Republican Senators in the country, Ron Johnson – who is locked in a race with a highly appealing and promising young Democrat, Mandela Barnes. Among Johnson's lowest blows, he has:
In addition, Wisconsin is one of those insanely gerrymandered states in which, despite being pretty evenly divided in support for the two parties, has long allowed Republicans to maintain a two-thirds majority in the general assembly.  So re-electing Governor Tony Evers to hold the line against that state legislature is crucial. But Evers' race against Republican fossil fuel millionaire Tim Michels (one of donald's handpicked candidates) is currently rated a toss-up.
Finally, there is a U.S. House race potentially in play (WI-3), if Brad Pfaff (D) can beat Derrick Van Orden (R), an insurrectionist at the Capitol grounds on January 6th, in a lean Republican district.
There is so much going on in Arizona, which flipped Democratic in 2020 by a tiny 0.3% after so many years as a conservative GOP haven.  To start, we have to make sure that Senator Mark Kelly beats utterly creepy tech bro and Peter Thiel mini-me Blake Masters, who has praised the Unabomber for his ideas and said that the problem with crime is "Black people, frankly." Thankfully, Sen. Kelly is ahead in the polls for now.
The race for governor between Katie Hobbs (D) and Kari Lake (R) is currently much closer despite the fact that Lake is a blatant election denier who said that Biden "lost the election and he shouldn't be in the White House," who said that her opponent should be "locked up" for purported election-rigging, and who endorsed a virulent antisemite for Congress. The GOP nominated another election denier, Mark Finchem, for Arizona secretary of state, which would put him in position to overturn future elections – unless Democrat Adrian Fontes beats him to the punch.
Another big reason to pay attention to Arizona is the opportunity to flip, not just one, but both houses of the legislature – each one just two seats away from Democratic control.
There are also several toss-up US House races, notably the newly-drawn 4th District, where Democrat Greg Stanton has the advantage of incumbency formerly in the 9th District, and a current lead in the polls. More challenging but winnable races are happening in AZ-1 where Democrat and Head Start Program owner Jevin Hodge is running against GOP Rep. David Schweikert, and AZ-6, where Democratic environmental lawyer Kirsten Engel is challenging Republican and forced-birth cheerleader Juan Ciscomani.
Nailing down Arizona as a Democratic stronghold would strengthen the party's southwestern flank and put its 11 electoral votes out of reach for future GOP presidential candidates.
Meanwhile in the Deep South lies the third state that Biden won by the agonizingly close margin of 0.3%, the increasingly promising battlefield of Georgia.
It features one of the worst U.S. Senate candidates in modern history, football player Herschel Walker. So far we've found out that he's a wife-abusing, pathological liar with multiple personalities and brain-numbing ignorance – and there are still a couple months to go! And yet he's in a toss-up race against rising Democratic star Senator Raphael Warnock.
The state also features one tight House race in GA-2, where Democratic Rep. Sanford Bishop (D) is favored over Republican challenger Chris West. Of more interest is Stacey Abrams' challenge to Governor Brian Kemp, where polling shows her behind but only by a mere 5 points or so. Kemp may be known for having enough guts to reject donald's Big Lie, but as Secretary of State, he has been a world champion practitioner of voter suppression – particularly of black people's votes.
Living in the increasingly Democratic state of Virginia, I have my eyes on how and where we can continue to turn the South blue, and Georgia represents a particularly tantalizing prospect.
Biden flipped Michigan back to the blue column with the slightly more comfortable margin of 2.8%, but it remains a crucial battleground with huge opportunities to cement Democratic control if things go our way.
Michigan has more tossup U.S. House races than most swing states.  In the evenly-split 3rd district, Democrat Hillary Scholten is facing John Gibbs (R), on of donald's endorsees and HUD appointees.  In the 7th district, Rep. Elissa Slotkin (D) will need to hold off Tom Barrett (R), who got caught trying to erase his support for total abortion bans from his website. And in the 8th, Rep. Dan Kildee (D) faces yet another donald crony, Paul Junge, who was part of the administration's execrable war on immigrants as an appointee to Citizenship and Immigration Services.
There is also a stark race for governor, where accomplished Governor Gretchen Whitmer faces another of donald's clones, the clueless Tudor Dixon, who believes a 14-year-old rape victim should be forced to give birth, which she said could serve as a "healing" process. And speaking of which, Michigan voters will also face a referendum to amend the state constitution to protect the right to an abortion.
There are important races all the way down the ticket. My favorite down-ballot candidate in the whole country is class act Jocelyn Benson, a JFK Profile in Courage awardee who is running to retain her seat as Secretary of State against election denier Kristina Karamo. If you want to feel good about what a public servant can be, read about how Benson literally wrote the book on state secretaries of state before becoming one to implement her well-grounded voting rights innovations.
Completing Michigan's troika of womanly awesomeness is Attorney General Dana Nessel, facing off against election denier Matthew DePerno, who is under indictment for his alleged role in a plot to plot to seize and tamper with voting machines.
But wait, there's more! Both houses of Michigan's Legislature are within Democratic flipping range – Dems need only 2 seats in the House and 3 in the Senate. And Michigan is one of the states targeted by Daily Kos and Julia-Louis Dreyfus where a tight state Supreme Court majority needs to be preserved if not expanded.
I ranked Pennsylvania last of the five states Biden flipped blue (by 1.2%) mainly because its marquee Democratic candidates are already doing pretty well. But we'll need to keep an eye on the state to make sure the tide doesn't turn in the wrong direction.
Millionaire TV quack Mehmet Oz has thankfully proven the perfectly clueless foil for Democratic Lt. Governor John Fetterman's populist campaign for governor, giving Fetterman the chance to open a decent lead in the polls for that race. Democrat Josh Shapiro is similarly ahead in the polls over Republican Doug Mastriano – but you can never be too far ahead of a terrifyingly extremist candidate like Mastriano, who has paid consulting fees to the Nazi website Gab during this campaign, associates with wackos from Michael Flynn to QAnoners to Oath Keepers and is one of the most committed election deniers on the ballot for such a pivotal position as governor of a swing state.
Three U.S. House races appear to be in play, with the tightest predicted to be in PA-17, where Democratic Navy veteran and cyber policy expert Chris Deluzio is facing off against Republican forced-birth advocate Jeremy Shaffer. Three others are currently rated as winnable though "Lean Republican" by Real Clear Politics:
PA-8, where Rep. Matt Cartwright faces donald fan Jim Bognet, who blathers on about "illegal immigration steaming across our border" and such Fox staples.
PA-7, where Rep. Susan Wild (D) is facing a rematch from Lisa Scheller (R).
PA-1, in which Rep. Brian Fitzpatrick (R) is challenged by Ashley Ehasz (D) in a district that voted for Biden;
Finally, Democrats have a shot at flipping the state Senate, only needing to net four more seats, which would help a Democratic governor immensely.
Five More States to Watch
Even as we work to build the Democrats' southwestern base by nailing down Arizona, we need to make sure that Nevada – which Biden won by 2.4% — also stays in the blue camp. With the state's marquee races currently very close in the polls, that may require Democrats nationwide paying a little extra attention to this desert state.
Senator Catherine Cortez Masto (D) unfortunately has active Big Lie promoter Adam Laxalt (R) – who sued to overturn Biden's election in the state – nipping at her heels. Laxalt also has deep ties to notorious right wing forces including donor Sheldon Adelson, CPAC and the Federalist Society. It would be a big win for right wing dark money forces if he manages to upset her.
There is also a close race for governor, with Democratic incumbent Steve Sisolak facing off against Republican Joe Lombardo, who is pandering to the right wing by demagoguing the made-up issue of "critical race theory" and pledging to support the local equivalent of Ron DeSantis' "Don't Say Gay" bill.
Three U.S. House seats are rated as tossups:
Finally, the Nevada Senate need to be defended, as Republicans could flip it to their side just by netting two more seats.
You'd think that, by now, Democrats might've nailed down New Hampshire, which Biden won by 7.3%, But it's the quirkiest state in the blue oasis of New England, and Senator Maggie Hassan is facing a challenge from presumed Republican nominee Don Bolduc (the primary is September 13th). Bolduc has, uh, distinguished himself by proclaiming Republican governor Chris Sununu a "Chinese communist sympathizer" and being a rabid Big Lie promoter.
The state Senate is also ripe for a flip – Dems need to win only 3 seats to do so.
Both of the state's U.S. House races also are currently rated as toss-ups, though until the primary is completed, it's hard to say much about them.
Along with Georgia, the other Southern state that represents the most tantalizing opportunity to turn consistently blue is my neighbor to the south, North Carolina. It remarkably went to Obama in 2008 and Biden only lost it by an agonizingly close -1.3%.
And it has a real sleeper Senate race for an open seat, in which Democratic former State Supreme Court Chief Justice Cheri Beasley and Congressman Ted Budd are about as close to tied in the polls as it gets. Budd was endorsed by donald after he voted in the House to overturn the election. This could be THE seat that either gets Democrats to a Senate majority or to the 52-vote majority that overrides Democrats Manchin/Sinema blockage.
While the legislature is too severely gerrymandered to flip for now, Democrats can keep the Republicans from gaining dangerous supermajorities, from which the GOP is only 3 seats away in the state House and 2 seats away in the state Senate.
North Carolina, finally, is on the Daily Kos list of states with Supreme Court elections worth getting involved in, to protect Democrats' slender 4-3 edge on the court.
I'm sure some Dems shy away from dipping their toes into Florida politics based on memories of having been burned before, as our candidates in the Sunshine State have too many times fallen short. And yet, there is too much at stake in Florida, where Democrats remain within striking distance across the board. Biden lost it by only -3.3% and for all that Ron DeSantis is always portrayed as ten feet tall, he won his 2018 election by a mere 0.4%.
Florida's Senate race is still mostly rated as Lean Republican, even as polls increasingly show Democrat Val Demings only a few points behind GOP Sen. Marco Rubio. In other words, we have a strong chance here not only to get rid of useless Little Marco but also to pad a Democratic Senate majority to get a whole lot more done.
This is also our best chance to stop the train wreck that is Governor Ron Desantis, with Democrat Charlie Crist the largest obstacle to the Tyrant of Tallahassee heading straight for the White House. Crist may be about as exciting as white bread but if he manages to become the giant killer ending the political career of the MAGA faction's second favorite thug, wouldn't that be great?
Florida has one U.S. House race that we have to make sure to win in FL-23, where Democrat Jared Moskowitz needs to beat Republican Joe Budd for an open seat in a strong Biden district. Budd's such a big fan of donald that he created "Club 45, a nonprofit corporation dedicated to supporting former President Trump's agenda." Yuck.
Oh, and it's important to thwart DeSantis's goal of gaining a veto-proof supermajority in the state legislature.
Ohio:
This is the state on the list where Biden lost by the most in 2020, a painful -8.1%. And yet what an exciting Senate race is now going on between the terrific Democratic candidate Tim Ryan and the dreadful Republican J.D. Vance, who The Daily Beast quite rightly called out as a "phony populist". The chameleon Vance is underperforming in the polls so far and I feel really good about Ryan's chances in this race.
As to House races:
In OH-9, Rep. Marcy Kaptur needs to hold off a challenge from election denier, QAnon supporter and January 6th insurrectionist R. Majewski
OH-1 features a possible pickup opportunity, as Democrat Greg Landsman challenges longtime GOP Rep. Steve Chabot in a redrawn Biden district.
In OH-13, Madison Gesiotto Gilbert (R) is trying to leverage phony-baloney issues like "critical race theory" and "build the wall" to beat experienced state legislator Emilia Sykes (D),
Ohio is also rewarding to keep an eye on thanks to the work of Professor David Pepper, who has literally written the book on Republican autocratic takeovers of states like his, and formed the organization Blue Ohio to fight the GOP War on Democracy at the grassroots level. Ending the gerrymandered Republican supermajority in the state House and Senate is a major, viable goal.
And Ohio is the third state on the Daily Kos list of targeted Supreme Court elections, in this case in hopes of winning a Democratic court majority.
Finally, For Extra Credit…
I know, Texas has been the definition of hopeless for Democrats for a long time, but we have to play the long game to win (as Republicans have been doing for so long), and the trends are encouraging. Biden lost the state by -5.6%, but compare that with the Democratic nominee losing by -9% in 2016, -15.8% in 2012, -11.8% in 2008, -22.9% in 2004, etc.
In the governor's race, what a contrast in candidate quality between dynamic, energetic Beto O'Rourke and the astronomically incompetent Governor Greg Abbott, whose reign of error includes: allowing cold weather to lead to an unnecessarily massive power failure that killed hundreds; a pointless border shutdown that cost the state nearly $9 billion; and deadly shootings like the Uvalde massacre about which Abbott said it could have been worse. Yes, Abbott is favored to win, but it's a single digit race and worth the fight to energize and empower every Texas Democrat that we can find.
Downballot, there are a lot of horrible Republicans deserving to be deposed, starting with famously corrupt AG Ken Paxton, who polls show to be very beatable by Democrat Rochelle Garza.
There are also three U.S. House seats potentially in play:
TX-28, where Henry Cuellar (D) is challenged by Cassy Garcia (R)
TX-34, in which Rep. Vicente Gonzalez (D) will be defending his seat against Mayra Flores (R)
TX-15, in which strong progressive Michelle Vallejo (D) faces forced-birth fundamentalist Monica De La Cruz (R) for an open seat
So, bottom line – there is an abundance of states and races where Democrats can and must get involved, get excited and help our state parties and candidates win. Choose your battlefields and dive in!
Cross-posted at Daily Kos.