See below for statements by Virginia Democratic elected officials on the two-year anniversary of the January 6, 2021 violent insurrection/coup attempt. And yes, we should be as shocked today as we were then about this. Also, why aren't the ringleaders of said violent insurrection/coup attempt all in prison, and why are any of them allowed to serve in Congress or in state legislatures?!?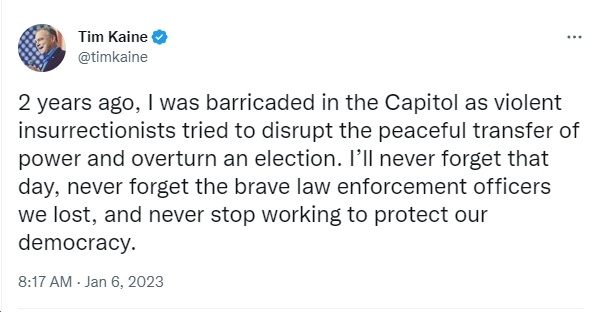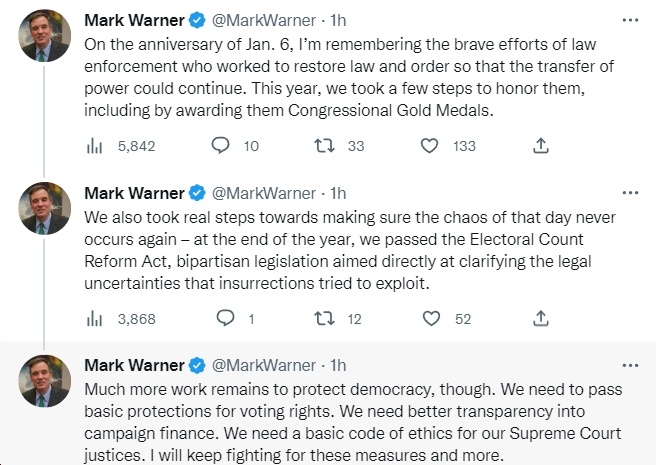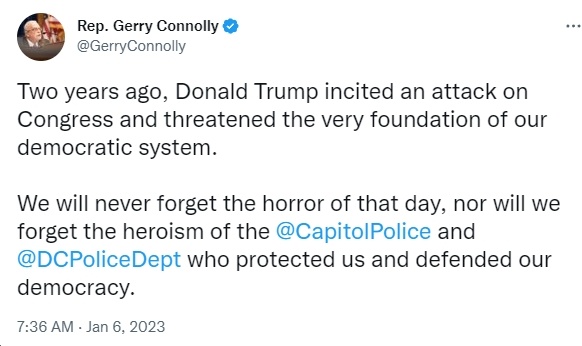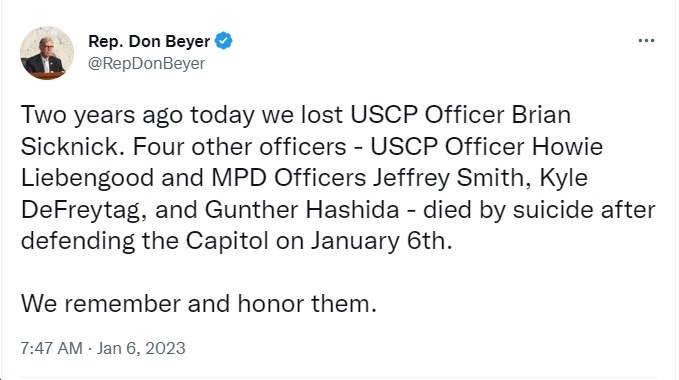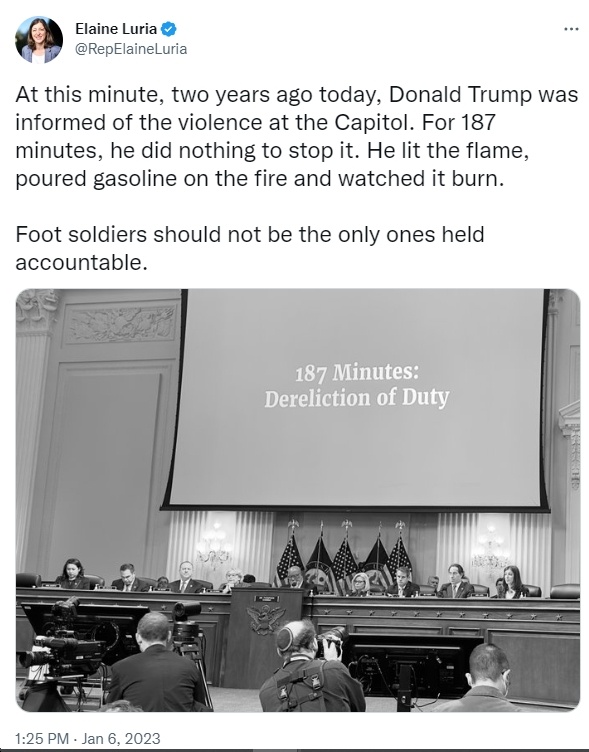 Wexton Statement on Anniversary of January 6th Attack on U.S. Capitol
Washington, DC – Congresswoman Jennifer Wexton (D-VA) issued the following statement marking the 2nd anniversary of the attack on the U.S. Capitol by violent extremists seeking to overturn the 2020 election:
"Today we mark the anniversary of one of the darkest days in the history of our democracy. I, like many others across our region and around the country, will never forget the sickening feeling of seeing violent insurrectionists desecrate our Capitol and attempt to undermine our elections.
"We honor the courage of the police officers who came to our aid and defended our Capitol – their heroism saved lives. I especially want to remember Virginia-10 constituent USCP Officer Howie Liebengood, who died by suicide after serving at the Capitol on that day. I'm proud that, along with his widow Serena and the Liebengood family, we have significantly increased mental health resources for Capitol Police and dedicated a new wellness center in Howie's memory.
"Our democracy is sacred, but it is not invincible. Since this horrific attack, I'm proud that Congress has taken action to defend our democracy, passing into law the Electoral Count Reform Act to reform the way free and fair elections are certified and prevent another January 6th from ever happening again."