Great news from the Supreme Court a few minutes ago. See Josh Israel's tweet below, and also Progress Virginia's statement. Meanwhile, poor Bill Howell,...
by Susan Ahern You need only look at the headlines to see: politically "red" states are relentlessly and successfully attacking abortion rights around the country....
You know how a political "gaffe" is sometimes defined as when a politician tells the truth, except that it's not something you're supposed to...
by Lowell So far, the 2016 Virginia General Assembly session has seen a bunch of crappy bills get passed and a bunch of excellent bills...
The following video is from a hearing Monday in a Virginia House of Delegates subcommittee, at which legislators were (in the words of NARAL...
Cross-posted at Daily Kos
It's not enough to tell people that Barbara Comstock is too extreme to be the 10th District's next US Representative. Better to cite some examples -- of which few are as devastating as her support for giving fertilized eggs the legal status of people.
This past legislative session, Comstock voted for Delegate Bob Marshall's fetal personhood bill -- giving it crucial cover as one of only 5 Republican women in the House of Delegates. But this was not just another bill about which reasonable people might disagree -- more like the legislative version of a hand grenade.
Waldo Jaquith describes the potential impact of this bill better than anyone:
Of the 30,826 laws in the Code of Virginia, 11,482 of them-37%-contain the word "person." And there are 118 different things that "person" means in those 11,482 laws, because there are very specific things that they need to mean. Under Virginia law, a business cannot be guilty of murder[...]

It is through this lens that I was alarmed to read Del. Bob Marshall's HB 1: [...] "A bill to construe the word 'person' under Virginia law, including but not limited to § 8.01-50 of the Code of Virginia, to include unborn children."

Wow. All 118 definitions of the word "person" would suddenly be amended to include "fetus." This bill would serve as a wrecking ball against the Code of Virginia. Dozens and dozens of carefully constructed definitions would suddenly be rendered syntactically and legally ridiculous. This is what happens when you put Republicans in charge of women's health care.
In Texas, Do-It-Yourself abortions on the rise
http://www.theatlantic.com/hea...
The Alamo flea market sits right off South Texas's lengthy Highway 83; a sprawling, dusty, labyrinth of a place. Under canopies in the converted parking lot, vendors in dark sunglasses stand behind tables heaped with piles of clothing, barking in Spanish and hawking their wares. The air is hot and muggy, thick with the scent of grilled corn and chili.

Customers browse simple items-miracle-diet teas, Barbie dolls or turquoise jeans stretched over curvy mannequins-but there are also shoppers scanning the market for goods that aren't displayed in the stalls. Tables lined with bottles of medicine like Tylenol and NyQuil have double-meanings to those in the know: The over-the-counter drugs on top provide cover for the prescription drugs smuggled over the border from nearby cities in Mexico. Those, the dealer keeps out of sight.

I'm here to look for a small, white, hexagonal pill called misoprostol. Also known as miso or Cytotec, the drug induces an abortion that appears like a miscarriage during the early stages of a woman's pregnancy. For women living in Latin America and other countries that have traditionally outlawed abortion, miso has been a lifeline-it's been called "a noble medication," "world-shaking" and "revolutionary." But now, it's not just an asset of the developing world.

As policies restricting access to abortion roll out in Texas and elsewhere, the use of miso is quickly becoming a part of this country's story. It has already made its way into the black market here in Texas's Rio Grande Valley, where abortion restrictions are tightening, and it is likely to continue its trajectory if anti-abortion legislation does not ease up and clinics continue to be closed. First, read this:
Birth control access for women in Oklahoma and several other states will be cut short as part of a new directive by a Catholic-affiliated healthcare firm that recently acquired another company.

The Bartlesville Examiner-Enterprise reported on Monday that as a result of St. Louis-based Ascension Health's acquisition of its parent company, gynecologists affiliated with Jane Phillips Medical Center in Bartlesville will no longer be allowed to issue birth control without diagnosing patients with a separate condition.

"I was told that my physician has been instructed that they can no longer write prescriptions for birth control as birth control," one woman, who asked to remain anonymous, told the Examiner-Enterprise. "This affects me because I take birth control as birth control. There are other ways to receive birth control, for example headaches, cramps, excessive bleeding - but I have none of those symptoms."

A representative of Jane Phillips refused to comment when contacted by The Raw Story Monday evening.

Jane Phillips' parent company, St. John Health System, was acquired by Ascension last year. A spokesperson for St. John released a statement saying, "Consistent with all Catholic health care organizations, St. John Health System operates in accordance with the Ethical and Religious Directives for Catholic Health Facilities."
Now, here's my question: Does anyone know for certain if the Bon Secour Hospital System adheres to the Ethical and Religious Directives for Catholic Health Facilities ?
Our local hospital -- Rappahannock General Hospital, Kilmarnock -- has now been incorporated into the Bon Secour system. Several local folks have asked hospital staff and board members about the Bon Secour policy on women's health issues, specifically, birth control pills and devices, and, abortions. The answers have been . . . well . . . let's be kind and say the answers have been uninformative.
The Bon Secour website is not helpful either.
Anyone??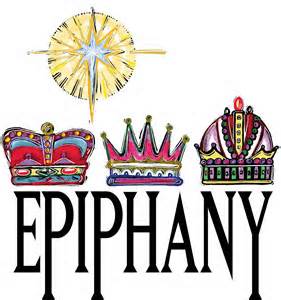 Welcome to the end of this twelve part series looking at the challenges, obstacles, and future possibilities of Virginia Democrats. Thank you for reading; you've made it to the final one! Check out the past entries here: Day One, Competitive Districts. Day Two, Turnout Problems. Day Three, Past Mistakes. Day Four, Downstate Democrats. Day Five, Unchallenged Incumbents. Day Six, Present Opportunities. Day Seven, Democratic Trends. Day Eight, Swing Voters. Day Nine, 2021 Redistricting. Day Ten, Independent Redistricting. Day Eleven, A Diverse Future. At the end of this diary is a poll on tomorrow's special elections, don't forget to vote!
On the twelfth day of Christmas, the Commonwealth of Virginia gave to me ...
Gold, frankincense, and myrrh?
Keep the gold, pawn it off for cold hard cash, because on this Epiphany, the three magi would be better off bringing money, messaging, and mobilization to Virginia Democrats.
Campaigns are fought on battlefields defined by demographics, candidates, random events and other factors that may be out of our control. But once the battle has been joined, victory belongs to the side that brings the three M's: money, messaging, and mobilization.
Behold the NC General Assembly(GA), an institution which has been hijacked by the Tea Party. In the latest
affront
to majority mainstream voters, yesterday the NC House of Delegates continued with its wrecking ball to the 20th and early 21st centuries. Under the guise of making abortion clinics "safer," it came up with its own version of the NC Senate effort to shutter all but one women's health clinics in North Carolina. Following the mocking the Senate took for restricting abortion as part of an anti-Sharia law bill, the House got a "better idea." Essentially the HoD equated women with motorcycles. That's right. To protect "these women" the haughty, arrogant, US Taliban tacked onto a motorcycle provision rules which essentially end the availability of abortion in NC. Also included in the legislation
here
is the following:
* They used many of the same clinic-rule-tactics used in Virginia in the past year. And then NC one-upped (or rather "7-upped") Virginia.
* A doctor (not a physician's assistant or nurse practitioner) must be physically present for the entire procedure.
*A doctor must be physically present with any patient who takes RU-486, the "abortion pill." Originally, the HoD was going to require docs to be with the women for the entire pharmaceutically induced procedure, but that can take days. That maneuver was transparent and widely mocked for its outrageousness. Even this violates women's privacy and severely limits its use.