This is what Republicans do
, move us backwards to the dark ages, to back-alley abortions, coat hangers, all of that. Don't let them get away with it, and absolutely DO NOT let them take control of the State Senate this November. If you think it's bad now...'nuff said.
After hours of emotional debate, the Virginia Board of Health overwhelmingly approved far-reaching regulations for abortion clinics Thursday that some operators say could shut down many of the state's 22 facilities.

The very specific regulations, some of the toughest in the nation, include mandates on the size of exam rooms, the width of hallways and the number of parking spaces, as well as requirements for inspections, medical procedures and record-keeping.
Also, remember who's lurking in the background of all this. As Del. Charniele Herring pointed out, this is largely the handiwork of
Ayatollah
Attorney General Ken Cuccinelli, whose "office
advised the Virginia Board of Health members that accepting some of the most reasonable amendments to the draft regulations was beyond their authority
." In 2013, Cuccinelli is another one who needs to be booted out of office, no matter what he's running for. What a nightmare and what a disgrace.
P.S. Just to reiterate the obvious: these regulations have absolutely nothing whatsoever to do with protecting women's health. Evidence for this assertion? Put it this way, have you heard of an epidemic of health-related problems at Virginia abortion clinics in recent years? No, of course not, because there hasn't been any such thing. It's all politics, combined with right-wing theocratic ideology and misogyny (e.g., control of women's bodies).
P.P.S. See the excellent Huffington Post article for more background.
Following are the endorsements from
NARAL Pro-Choice Virginia
in Northern Virginia races. In the 30th Senate District, NARAL's endorsement went to Adam Ebbin. In the 31st Senate District and 49th House of Delegates districts, NARAL endorsed both candidates. I'm not sure I understand the rationale for endorsing both candidates in a two-person field; anyone have any thoughts about what this accomplishes, exactly? Anyway, I see this endorsement helping
Jaime Areizaga-Soto
more than Barbara Favola, since he's the "new" candidate and can now say he's got this important pro-choice group's "thumbs up." Same thing for
Stephanie Clifford
in the 49th (although whether she has any resources - aka, money - to communicate this endorsement to voters is a big question mark). In the 30th, this is a good endorsement for
Adam Ebbin
, and plays right into his argument that he's the only one with a track record (in this case, 100% pro-choice) in Richmond.
NARAL PRO-CHOICE VIRGINIA PAC ANNOUNCES ENDORSEMENTS IN NORTHERN VIRGINIA PRIMARIES

Endorsements highlight organization's dedication to preserving women's health advocates in the Virginia General Assembly

(Alexandria, Va) - Tarina Keene, executive director of NARAL Pro-Choice Virginia, announced that her organization's political action committee proudly endorsed another group of outstanding pro-choice candidates in Northern Virginia primaries.

Keene said the candidates were part of her organization's plan to protect and elect pro-choice leaders in the state's General Assembly this fall. NARAL Pro-Choice Virginia and its PAC will marshal its resources to protect pro-choice allies in Richmond, while electing even more pro-choice candidates to the House of Delegates and state Senate. In 2009, 58 percent of NARAL Pro-Choice Virginia-backed candidates won their races.

In the race for House District 49, NARAL Pro-Choice Virginia PAC issued a joint endorsement for pro-choice candidates Stephanie Clifford and Alfonso Lopez.

In Senate District 31, NARAL Pro-Choice Virginia PAC issued a joint endorsement for pro-choice candidates Jaime Areizaga-Soto and Barbara Favola.
Cross-posted at Daily Kos
There are Republicans who genuinely believe in a weak government that steps aside to let other sectors of society take the lead.  But Ken Cuccinelli is not one of them.  His approach, demonstrated time and time again, is to use government as a weapon to harass and strip the rights of any people and institutions that do not share his point of view.   The net effect is to increase the power of himself and future government officials at the expense of most everyone else in the state. 
Whereas an attorney general would normally be expected to use his position to protect the citizens of his state from genuine threats to their rights and well being, I cannot think of a single occasion on which our attorney general has done so.  To the contrary, most of his acts involve attacking any institution that seeks to protect Virginia citizens in any way that does not conform with Cuccinelli's rigid (and at times delusional) right-wing ideology.  And in nearly every instance, he has done so on the thinnest of legal grounds, stretching any law he can find to justify his ideological assaults. 
While conservatives and libertarians like to talk about a "Nanny State", our Ayatollah General presents us with something much worse -- the Bully State: government not as protector, but as a threat to anyone who does not support his agenda. 
The General Assembly rejected Gov. Bob McDonnell's attempts to kill Big Bird and the rest of the gang on Sesame Street - by eventual elimination of funding for public broadcasting - and his proposal to switch Medicaid mental health services to a managed-care plan. However, the legislature did go along with his restriction of state funding for abortions to cases of rape or incest or when the life of the mother is at risk. Previously, the law also allowed Medicaid to pay for abortions if the health of the mother was at risk.
Perhaps the predominately male legislature doesn't know exactly what sorts of health problems the former policy addressed. We aren't talking here about women who believe that their pregnancy will make them "feel bad." There are actual, serious medical problems that no longer will be covered.
Del. Jennifer McClellan, (D-Richmond) who happens to be pregnant herself, explained how the new limits on abortion will have unintended consequences for the health of women in Virginia. "I've had time to talk through this with my own OB (obstetrician) and get real-life examples," she said.
I must say,
this is a pleasant surprise
.
Earlier today, the governor's office said it will allow a pro-choice license plate, "Trust Women, Respect Choice," which could potentially raise money for Planned Parenthood.

The plate is the opposite to last year's "Choose Life" license plate, put forward by pro-life senator, now Attorney General Ken Cuccinelli, and signed by Gov. Timothy M. Kaine. The signing stems a potential legal action considered by the American Civil Liberties Union which argued that the law prohibited discriminating against allowing opposing political viewpoints on the plates.

As with the Choose Life plate, after 1,000 of the Trust Women plates are sold, $15 of the $25 fee goes to Planned Parenthood. The group said it would not use the money to fund abortions, but could spend it on prevention services, such as gynecological exams and testing to the roughly 30,000 women, men and families they serve.
Of course, money raised from the "Trust Women, Respect Choice" license plates will simply mean more money for Planned Parenthood overall, even if it doesn't use this specific money to fund abortions. I'm not sure if Governor McDonnell understands the concept of "fungibility," but whether he does or not, this was a good move. Thank you.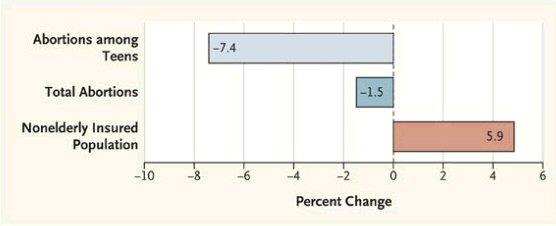 So much for that argument
.
A study published in the latest New England Journal of Medicine shows that abortion rates declined during the first two years that Massachusetts implemented a near-universal health coverage program much like the nationwide plan currently before Congress.

[...]

The study on abortion rates released Wednesday could bolster that argument. It shows that the number of abortions in Massachusetts declined by 1.5 percent during the first two years of the new health care program (2007-2009) and the decline was 7.4 percent among teenagers -- even though the percentage of non-elderly people receiving coverage went up nearly 6 percent.

The study also points out that the abortion decrease occurred "despite public and private funding of abortion that is substantially more liberal than the provisions of the federal legislation currently under consideration by Congress." Massachusetts is one of 17 states where the state government finances abortions under Medicaid that the federal government cannot pay for.
In
related news
, "On Wednesday, a group representing 59,000 Catholic nuns plus more than 50 heads of religious congregations issued a strong statement urging 'a life-affirming 'yes' vote' in support of the Senate bill." In short, the nuns' organization " believes the bill as written guarantees that there will be no federal funding for abortion and does not need to be 'corrected.'"
As I said, so much for the "pro-life" argument that there's anything about current health care reform legislation that will result in more abortions. There isn't.
P.S. The New England Journal of Medicine study is here.
The following statement is from
Rep. Tom Perriello
and is basically a Good Housekeeping Seal of Approval on the Senate health care bill in terms of abortion language. Whaddya think of that,
Rep. Stupak
? :)
Since the beginning of the debate on health care reform, I have maintained a pledge that I would not support any health care reform bill that includes federal funding for abortion, and I stand by that pledge today. The original House bill language (Capps Amendment) did not meet this standard, and so I opposed that language. I voted for the Stupak Amendment-the only alternative offered at the time-because it ensured no federal funding of abortions, even though it also went beyond the current federal standard (Hyde Amendment) to prevent Americans from purchasing private insurance with their own dollars.

As health care experts and pro-life leaders agree, the abortion language in the Senate bill upholds the Hyde Amendment standard. The Senate health care bill prevents federal taxpayer dollars from funding abortions, as the Catholic Hospital Association and legal experts have recently stated and as my own research has confirmed.

Furthermore, several key yet unadvertised provisions of the bill are likely to reduce the number of abortions in this country in ways that move beyond politics toward a real impact on the culture of life in our country, such as those that provide $250 million for programs to support vulnerable pregnant women and increase the adoption tax credit, also making it refundable, so that lower income families can access it fully.

I have tended to avoid the labels pro-life and pro-choice-often drawing ire from both sides of this debate-because I believe those labels serve to end debate rather than start us on a path towards solutions. I understand why many pro-choice groups consider the Senate language a major setback, but I made this pledge to the people I represent. Mired as we are in the issue of taxpayer dollars in this debate, we have not been discussing how this bill can reduce abortions. My hope is that, after this debate in the health care bill, lawmakers will come together to support a culture of life in their policy-making, including improving pre- and post-natal care.

I have plenty of serious problems with the Senate bill and, until I see the final language, I cannot take a position on final passage. But the existing language on abortion in the current Senate bill meets the pledge I made to ensure no federal funding for abortion in this health care bill.