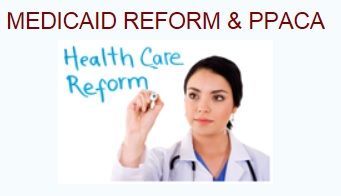 When a uniquely Virginia health care plan was rolled out at the beginning of 2014, there was apprehension and confusion among stakeholders. Emerging from the turmoil in the McDonnell administration and in the midst of a political battle in the General Assembly over the Medicaid gap, this initiative engendered consternation.
That consternation, it turns out, was from unnecessary friction. Commonwealth Coordinated Care (CCC), a concept sanctioned by the Affordable Care Act (ACA), is an effort to improve health care delivery to Virginians who are eligible for both Medicare (entitled to benefits under Medicare Part A and enrolled under Medicare Parts B and D) and full Medicaid. Medicare and Medicaid were not designed to work together and do not function seamlessly. This and the socio-economic characteristics of the client base create gaps and overlaps in services inviting waste and fraud.
The goal of this initiative is to provide Virginians with high quality, person-centered health care that focuses on their needs and preferences.
Virginia's Department of Medical Assistance Services (DMAS) designed a demonstration that operationalizes a more effective, cost saving concept by establishing overarching Medicare-Medicaid Plans (MMPs). This should be an effort hailed across the political spectrum and embraced by health care providers, beneficiaries, and all citizens of the Commonwealth. But other than potential enrollees, most of us haven't even heard about this effort to improve health care for some 76,000 eligible Virginians living in designated regions. Crossposted at ProgressVA.
Via YouTube: "This June the Supreme Court of the United States will rule on a case to overturn Obamacare. This would take away health care from millions of Americans. Some people joined us in saying, 'Please, Don't Deny Us.' For more information visit www.thanksobamacare.org."