Home
Tags
Special prosecutor
Tag: special prosecutor
Now that William Barr is acting -- rather openly, if not admittedly -- as Donald Trump's accomplice in the obstruction of justice, I find...
Have you wondered why it is that the percentage of Americans approving of the job Trump has been doing as President has been slowly...
I wrote the following piece earlier today (Thursday, July 27). Then in the evening I heard news that may -- or may not, we...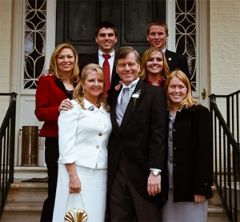 Let's make it easy for the grand jury. When you file a fraudulent expense claim, it is fraud. And when you receive compensation that you do not report on your taxes, it is tax fraud. Then when you file with your spouse, your spouse abets the fraud, Bob.
Governor McDonnell cannot credibly claim ignorance on the expense claims. He proudly advertises he is a veteran and his service continued until rather recently. Military personnel submit travel claims for reimbursement and during that drill, the definitions and implications of a fraudulent claim are clear to everyone. Then maybe the Feds should be investigating his military travel claims too. Maybe he "regularly" claimed an enema or whatever that bowel cleansing treatment was on those submissions. Regardless, he owes taxes on those false claims.
But that really is just minor compared to the potentially felonious fraud that the gift from Jonnie R. Williams represents. Sadly, Bob may have implicated his daughter Cailin too. You see, the presumption in the tax code is that any gift is taxable. There are reasonable exceptions that are outlined below the fold. This is all designed to prevent bribery and influence peddling from going unpunished.
There are really three circumstances affecting the status of the catering payment by Jonnie (I hope I can call you Jonnie):
Jonnie paid a bill for Bob McDonnell covering catering for Cailin's wedding in a quid pro quo arrangement that Bob must declare as income
Jonnie paid a bill for Cailin nee McDonnell covering catering for Cailin's wedding in a quid pro quo arrangement that Cailin must declare as income
Jonnie filed a federal gift tax return declaring a gift to either Bob or Cailin; basically attesting that there is no quid pro quo arrangement
Show us those tax returns and the dates they were filed.