Advertisement

Here are a few Virginia news headlines, political and otherwise, for Wednesday, January 25. First, of course, see BREAKING: Court Rules Against McDonnell, Bolling, Cooch on Motion to Dismiss Redistricting Case. Also, if you missed it, check out the video of President Obama's State of the Union speech last night. I thought it was a strong speech overall.
*Eric Cantor's Vigorous Reactions During the State of the Union Address (Amusing.)

*Dems, Republicans battle over judge appointments; 48-hour delay to cool averts 3-day impasse

*Virginia Senate at standstill, as partisan battle over judges halts work

*Kaine, Allen trade more fire on Keystone pipeline, uranium mining

*Virginia lawmakers' reactions to the president's speech

*PolitiFact: Cuccinelli 'Pants on Fire' for rat claim (Is Cuccinelli really this stupid, or does he just like shooting his big mouth off?)

*Michelle Obama's box at the State of Union includes two Virginians

*Va. House panel backs drug testing, repealing HPV mandate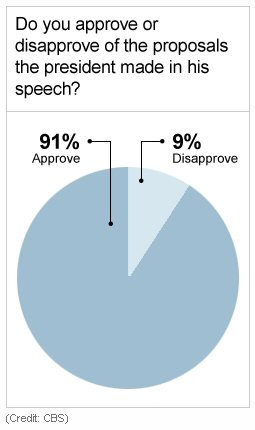 *McDonnell restores voting rights to more convicted felons than previous governors (How about restoring voting rights to everyone who's "done their time" and "paid their debt to society," like almost every other state does?)

*Schapiro: Obama lifts fairness theme from Webb

*Editorial: Putney's leadership on transportation ("The Bedford independent is using his clout to push for investment in road construction and maintenance")

*Kaine adds to cash advantage over Allen

*Bill to test Virginia welfare recipients for drug use advances (Tell me this one's a really bad joke…)

*Fairfax approves $4.8 million loan to nonprofit builder's purchase of affordable housing

*U.Va. professor throws cold water on global warming (Wow, these people are seriously FUBAR.)

*McDonnell to challenge businesses to launch statewide effort to benefit food banks

*Fairfax County Board's GOP votes against sheriff's pay hike in continuing controversy over his retirement benefits

*Coolness aside, traveling by train gives us our lives back

*New proposals for Waterside include sports arena, nightclubs

*Fairfax County Shares Its Vision for Tysons Corner
There's no paywall on Blue Virginia, and we definitely want to keep it that way! If you want to help support our work, you can donate here - thanks!
Also, you can
sign up for our weekly email list here
.