Advertisement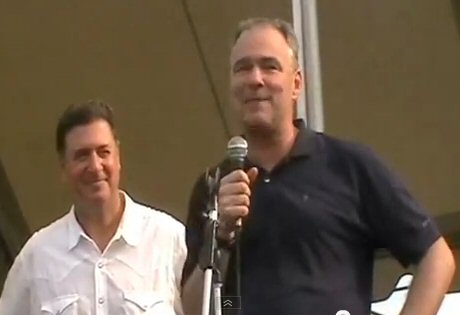 I've had plenty of disagreements with Tim Kaine, but I'm with him 100% on this one!

TIM KAINE STATEMENT ON HOUSE REPUBLICAN BUDGET

Richmond, VA – As the budget proposed by Congressman Paul Ryan proceeds to a full vote of the U.S. House of Representatives, Governor Tim Kaine released the following statement today:

"The budget proposed by House Republicans and Congressman Ryan this week is a fiscally irresponsible and lopsided approach that increases tax breaks for the wealthiest Americans while making hundreds of billions in cuts to the Medicare program that provides vital health care to our seniors. This plan starts us down the dangerous road to Medicare privatization by forcing seniors into the private insurance market without taking actions to control skyrocketing health care expenses. The cuts to health care programs will increase out of pocket costs for seniors and shift the burden onto our strapped state budgets and emergency rooms.
"Unfortunately, George Allen supports many elements of this plan like taxpayer giveaways to oil and gas companies, reducing investments in clean energy, and has backed proposals that make deep cuts to Medicare. This is not a 'constructive plan' as George Allen said about Congressman Ryan's last proposal; it is an effort that would dramatically alter a vital program for our seniors and lead to more expensive health care for older Americans.

"Budgets are about priorities and this plan jeopardizes our economic recovery by neglecting infrastructure, education, and clean energy that will strengthen our economy. Instead of gutting strategic investments, I've advocated a balanced approach that will provide the resources we need to create jobs and build a solid foundation for future growth.The all cuts approach that this budget enshrines and that George Allen has advocated is bad for business, bad for Virginia and other state budgets across the nation, and bad for our senior citizens and future retirees."