Advertisement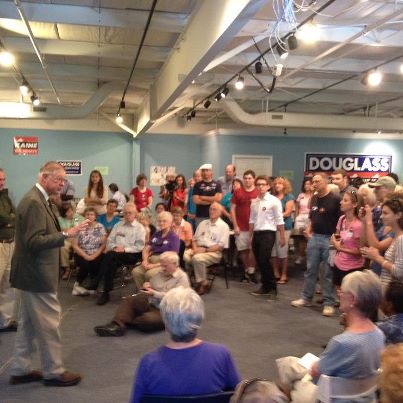 Good news from the John Douglass for Congress campaign!

****************************
I want you to be the first to know that we had our best quarter yet. Thanks to you, we raised close to $300,000 — more than fifty percent over our last quarter.
Everyone on our campaign is extremely grateful for everything you're helping us achieve:
12 people in 11 offices, contacting tens of thousands of voters per month;
More than 400 campaign stops throughout the district;
Powerful ads that offer a choice between a leading patriot and a corporate congressman;
More literature, signage and websites, including stoppingthehurt.com
This race is way more important than just another seat in Congress. President Obama and Governor Kaine need General Douglass in the Democratic majority. Holding back risks falling short — will you go all in for the good of our country today?
Every contribution will help get us closer
On to Victory,
Gary
P.S. We have some real momentum heading into the final month of the election. But our opponent still has corporate cronies, like the Koch Brothers, who are bankrolling even more attacks on General Douglass's patriotism. Go all in with a contribution today.
Paid for by John Douglass for Congress