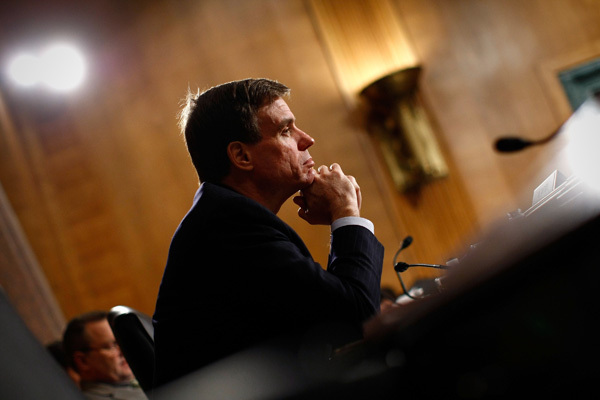 Once again,CQ Roll Call has identified the richest members of Congress, as summarized in a slideshow at Huffington Post. And Virginia's own Mark Warner is No 4, whose net worth at about $85.8 million, makes him even richer than Jay Rockefeller of the famed Rockefeller clan.
Here they are:
1. Rep. Michael McCaul, R-TX

2. Sen. John Kerry, D-MA

3. Rep. Darrell Issa, R-CA

4. Sen. Mark Warner, D-VA

5. Sen. Jay Rockefeller, D-WV

6. Sen. Richard Blumenthal, D-NY

7. Rep. Jared Polis, D-CO

8. Sen. Frank Lautenberg, D-NJ

9. Sen. Diane Feinstein, D-CA

10. Rep Jim Renacci, R-OH
It is worth keeping this in mind as the various players work their agenda's on Capitol Hill, particularly when matters of the economy, taxation, and the safety net are up for discussion.