Advertisement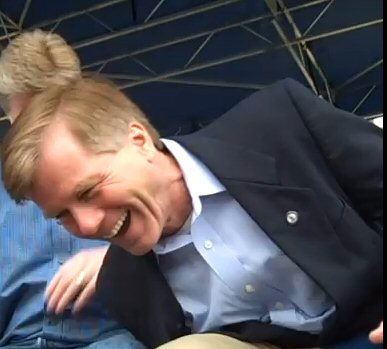 From the AP's Bob Lewis:

Gov. Bob McDonnell has amended the transportation funding reform bill to potentially extend regional taxing authorities beyond Virginia's urban areas to other areas statewide in an effort to satisfy concerns about its constitutionality.
Also, per the Pilot on Politics twitter feed, "Our sources were right @BobMcDonnell prps $64 alt car fee instd of $100." Of course, that's still $64 too much, still makes absolutely no sense, still penalizes people who are doing the right thing by going green(er). #FAIL

P.S. Speaking of #FAIL, McDonnell reportedly has also signed a bill requiring photo ID in Virginia. We'll see you in court (and at the DOJ), governor!
UPDATE: McDonnell vetoes Arlington's transient occupancy tax. Also, 7 other vetoes, 80 amendments to bills.
UPDATE #2: On HB1900 ("Health insurance reform; revises State's laws."), McDonnell adds, "No qualified health insurance plan that is sold or offered for sale through an exchange established or operating in the Commonwealth shall provide coverage for abortions, regardless of whether such coverage is provided through the plan or is offered as a separate optional rider thereto, provided that such limitation shall not apply to an abortion performed (i) when the life of the mother is endangered by a physical disorder, physical illness, or physical injury, including a life-endangering physical condition caused by or arising from the pregnancy itself, or (ii) when the pregnancy is the result of an alleged act of rape or incest"
UPDATE #3: Gov. McDonnell added 12 more judges, including 11 vacancies – based on workloads, and/or places with 2 vacancies, it fills at least one.
UPDATE #4: See the comments section of this diary for tons more info…
There's no paywall on Blue Virginia, and we definitely want to keep it that way! If you want to help support our work, you can donate here - thanks!
Also, you can
sign up for our weekly email list here
.