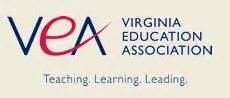 The following press release announces yet another big endorsement for Mark Herring, following the endorsement earlier today by famed climate scientist Michael Mann. Can we say "momentum?" How about "Big Mo?" Good stuff!

Leesburg – The Virginia Education Association Fund for Children and Public Education announced their endorsement today of State Senator Mark Herring (Loudoun and Fairfax) in the Democratic primary for Attorney General on June 11th.

The VEA Fund cited Senator Herring's "proven record of support for public education" in a press release announcing the endorsement.

"As a graduate of Virginia public schools, a father of two children who attend public schools, a husband of a public school employee and father of a future teacher, I am honored to have the support of the Virginia Education Association Fund," Herring stated. "I know the important role teachers play in our community and am proud of my record of supporting Virginia's public schools and our teachers. As Attorney General, I will work to make sure all of Virginia's children are provided a quality education and that our teachers are provided with the resources they need to build a better future for our kids."

"Senator Herring has consistently fought to provide Virginia's children with the best possible education," stated VEA President Meg Gruber. "Virginia's teachers, parents and students can count on Senator Herring to fight for them as Attorney General just as he has fought for them in the State Senate."

According to its website, the VEA is a statewide community of more than 60,000 teachers and school support professionals working for the betterment of public education in the Commonwealth. First organized in 1863, VEA has consistently advocated for quality instruction and curriculum, adequate funding, and excellent working conditions for Virginia public employees.