Advertisement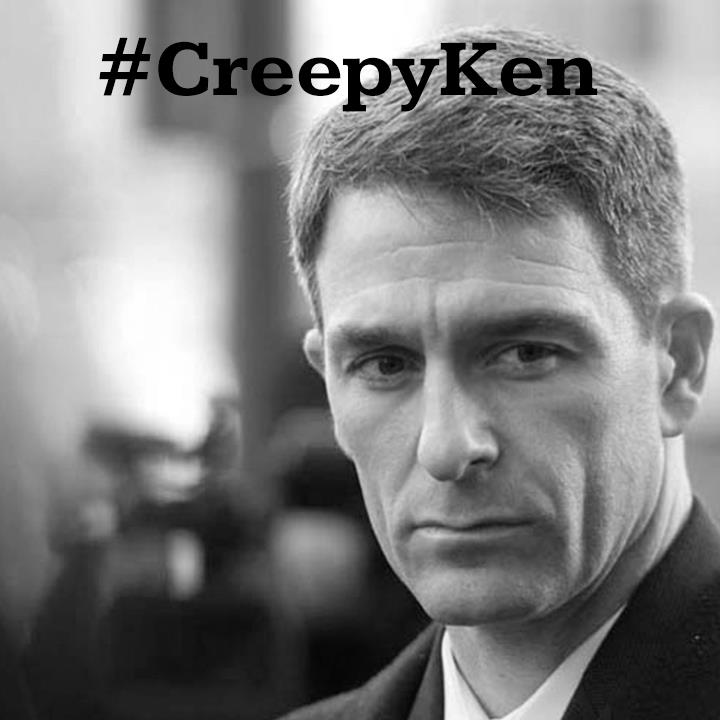 From the Democratic Party of Virginia:
Once again, Ken Cuccinelli's actions speak volumes louder than his words. Despite his misguided rhetoric, the truth is that Cuccinelli has a well documented history of putting the financial interests of out-of-state energy companies that have donated to his political campaign ahead of the needs of Southwest Virginia landowners and families.

Virginia landowners sued EQT Production and CNX Gas Company for drilling for coal bed methane in seams underneath their land and failing to pay as much as $30 million in royalties. Rather than standing up for the people of the Commonwealth on this critical issue, Cuccinelli and his office have been advising the companies in their efforts to avoid paying Virginians millions in royalties. As the AP reported, a federal magistrate judge commented she was "shocked" by emails where the Office of the Attorney General offers pointers to the out-of-state companies to help them win their case AGAINST Virginians.

And just today we've learned that a second of these out-of-state corporations has filed a motion defending Cuccinelli's actions on its behalf. Cuccinelli's use of Virginians' hard earned tax dollars to tip the scale against them and in favor of these out-of-state corporations is despicable at best, and Virginians' deserve better from those who seek to represent them in our government.
Background:

Federal Judge "Expressed Shock" at Cuccinelli's Office's Involvement in Aiding Out Of State Gas Companies in Case Against Landowners

In June 2013, the AP reported, "A federal judge has expressed shock that an assistant Virginia attorney general has been assisting two natural gas companies that are being sued by landowners who allege the companies bilked them out of natural gas royalties. U.S. Magistrate Judge Pamela Meade Sargent said in a filed court opinion that the relationship was revealed in emails provided to the court by the plaintiffs in the case against EQT Production Co. and CNX Gas Co., two Pittsburgh-area energy companies." [AP, 6/6/13]

Editorial: Cuccinelli's Explanation "Hard to Swallow," CNX Has Given More than $100,000 to Cuccinelli's Campaign

In June 2013, the Richmond Times Dispatch editorial board stated, "Through a spokesman, Cuccinelli says his office simply was defending the constitutionality of state law. That's hard to swallow, given that the commonwealth is not a defendant in the case. There is also the matter of campaign contributions. CNX is a subsidiary of Consol Energy, which has given more than $100,000 to Cuccinelli's election coffers." [Richmond Times Dispatch Editorial, 6/21/13]

Editorial: Cuccinelli Office Role In Aiding Private Gas Companies "Shocking But Not Surprising" Give His "Cozy Relationship"

In June 2013 the Roanoke Times editorial board stated, "Shocking, but not surprising, given Attorney General Ken Cuccinelli's cozy relationship with the coal and gas companies. So far this year, Consol (CNX) has given Cuccinelli's gubernatorial campaign $86,000, according to the Virginia Public Access Project." [Roanoke Times Editorial, 6/10/13]

Former Attorney General: Cuccinelli Office's Actions Aiding Private Gas Companies was "Totally Inappropriate"

In June 2013, the Bristol Herald Courier reported, "Former Virginia Attorney General Mary Sue Terry has criticized current AG Kenneth T. Cuccinelli's office over emails a staffer sent to attorneys representing two gas companies in a series of lawsuits over natural gas royalties in Southwest Virginia. 'Speaking of boundaries, the conduct of the Assistant Attorney General in this case was totally inappropriate and wrong,' Terry said in a statement emailed Wednesday by the campaign for Democratic gubernatorial candidate Terry McAuliffe." [Bristol Herald Courier, 6/12/13]

Virginian-Pilot Editorial: "The level of involvement by Cuccinelli's office in the current case is clearly inappropriate." [Virginian-Pilot Editorial, 6/12/13]
There's no paywall on Blue Virginia, and we definitely want to keep it that way! If you want to help support our work, you can donate here - thanks!
Also, you can
sign up for our weekly email list here
.