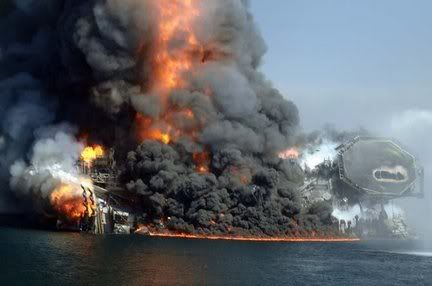 From Rep. Gerry Connolly's office:
Reps. Connolly, Scott, Beyer Cite Concerns about Oil & Gas Drilling Off Virginia Coast in Joint Letter to Interior Secretary Jewell
"We are deeply troubled that the Department of the Interior has reversed its moratorium on offshore drilling off the Atlantic Coast"
WASHINGTON – Congressmen Gerry Connolly (VA-11), Robert C. "Bobby" Scott (VA-3), and Don Beyer (VA-8) today wrote Interior Secretary Sally Jewell citing their serious concerns that Virginia and neighboring states are included in the U.S. Department of the Interior's draft five-year plan for offshore oil and gas development.
The Virginia congressmen asked Jewell to reconsider the decision to include portions of the Atlantic Outer Continental Shelf in the offshore leasing program for 2017-2022. Instead, they suggested that the Interior Department "build on opportunities to expand renewable energy production, such as wind energy," which has the potential to generate nearly as much energy as offshore drilling and create 50 percent more jobs.
"While we recognize the tremendous strides you and the Administration have made toward American energy independence and appreciate there must be a balanced approach between conservation and oil and gas development to meet our energy needs, we are deeply troubled that the Department has reversed its moratorium on offshore drilling off the Atlantic Coast, specifically in waters off of Virginia, North Carolina, South Carolina, and Georgia," Connolly, Scott, and Beyer said in their letter.
The Virginia congressmen warned that drilling in waters off the mid-Atlantic coast could have a serious impact on the region's economy, employment, and environment, including the Department of Defense (DOD) presence in Hampton Roads, the region's commercial fisheries, and the tourism and recreation industries. "It threatens local economies, ecosystems, natural resources, and poses significant national security concerns. The risks far outweigh the rewards," they said.
"The Navy and NASA have repeatedly said that Outer Continental Shelf (OCS) drilling could significantly affect their abilities to carry out training and testing activities in support of America's national security and strategic interests," Connolly, Scott, and Beyer said. They cited a May 2010 DOD report which found that nearly 80 percent of the proposed leasing area off Virginia's coast would interfere with U.S. Navy training and operations.
In their letter to Jewell, Connolly, Scott, and Beyer cited studies showing defense-related activities and spending account for 41.2 percent of the Hampton Roads region's economy and 40 percent of the jobs, generating approximately $35.2 billion in gross regional product and 393,000 jobs. Similarly, fishing, tourism, and recreation support more than 91,000 jobs in Virginia and add $5 billion to the Commonwealth's economy.
Calling DOI's decision to reverse the moratorium on drilling off the Atlantic coast "short sighted," the Virginia congressmen said offshore drilling will yield only a few days-worth of the nation's oil and gas supply. "The Department itself has made note of the 'lack of infrastructure to support oil and gas exploration and development as well as spill preparedness and response' along the Atlantic Coast in deferring such activities in the past," they said.
Connolly, Scott, and Beyer commended the Administration for recently taking action to protect 12 million acres of Alaska's Arctic National Refuge from drilling, but said, "It is disappointing and ironic for the Administration to simultaneously expose Virginia's coastline to many of the same threats."