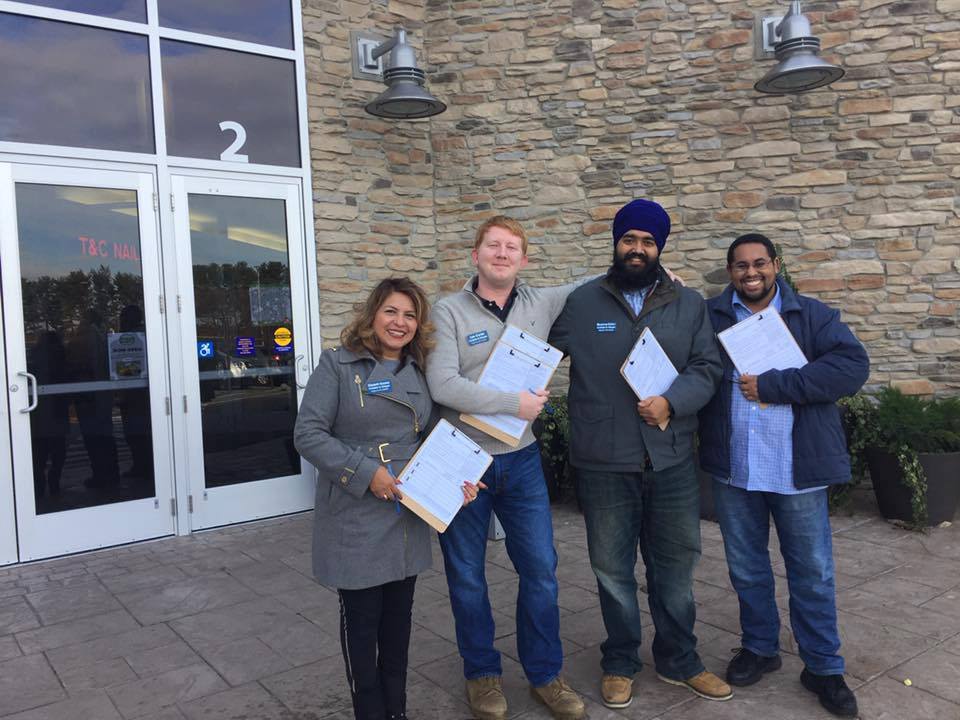 Four area candidates for the Virginia House of Delegates Already Collecting Ballot Petition Signatures
MANASSAS, VA — Yesterday, four Democratic candidates for the Virginia House of Delegates hit the ground running, collecting ballot petition signatures on New Year' s Day.
Candidates Lee Carter (50th district), Elizabeth Guzman (31st district), Ken Boddye (51st district), and Mansimran Kahlon (13th district) were out near the Manassas Mall and in their neighborhoods, knocking doors and collecting petition signatures.
All politicians in Virginia must collect a certain number of signatures of voters in their district to be placed on the ballot each November. For the 2017 House of Delegates races, 125 signatures per district is the required total.
While the deadline to collect the signatures is March 30, these candidates wanted to get a head start and begin their grassroots efforts in their communities.
Each of the candidates are running in districts that encompass parts of Prince William County; the 13th district includes parts of Manassas Park, the 31st district includes parts of Fauquier County, and the 50th district includes the City of Manassas as well.
The incumbents in the 50th, 31st, 51st, and 13th districts are all heading down to Richmond for the legislative session for the General Assembly, which begins next week.