by Bud Cothern,  Ed.D – Retired Superintendent of Goochland County Public Schools and former specialist at the Virginia Department of Education.
We know.  It is very red!
Having served as a school superintendent in a county west of Richmond, I am familiar with a VERY traditionally Republican House of Delegates seat (the 56th). It has just opened up after Peter F. Farrell (R), announced that he will not seek re-election.  Farrell has been a member of the Virginia House of Delegates since 2012.  Del. Farrell is the son of Thomas F. Farrell II, president and chief executive of Dominion Resources. Peter's uncle is Richard Cullen, chairman of McGuireWoods, the Richmond-based law firm. The 56th House district includes parts of Goochland, Henrico, and Spotsylvania counties, and all of Louisa County, and is located centrally in the 7th Congressional district represented by Dave Brat. It is very red. It has been that way for a long time, but things can change.
The Republicans
Graven W. Craig, an attorney from Louisa County, a Tea Party favorite and the County's Republican chair, decided to enter the race for the Republican nomination within hours after Farrell announced his retirement. In addition, Republican George Goodwin, a member of the Louisa County Planning Commission followed suit, and so did another GOP candidate, Matt Pinsker.  Pinsker, a Henrico resident and attorney, is also an adjunct professor at Virginia Commonwealth University with expertise in homeland security. So, we have three Republicans in the primary race at this time.
The Democrats
Two Democrats, Lizzie Drucker-Basch and Melissa Miscione Dart, are contesting the Republican district for the first time since Democrat James Towey received 30% of the vote in 2009. The 56th district went for Republican Donald Trump in the 2016 presidential election by 56.43% to 38.74%, so it will be quite a challenge for our "blue" friends, but not insurmountable! Given the President's current approval rating at or under 40%, as well as the growing unfavorability of Rep. Dave Brat in the 7th Congressional district, the chances of a major upset may be increasing. I requested the two Democratic primary candidates to provide brief statements as to why they are running for this seat. I also wanted to give readers an easy access to their pages and fund raising links.  I met personally with each of them over coffee and found both of them to be passionate about the upcoming race. They understand the odds, but they also understand that the issues they talk about are important to voters, especially public education and healthcare. Get to know these Democratic primary contenders, choose someone and then give them your support, both financially and with your time.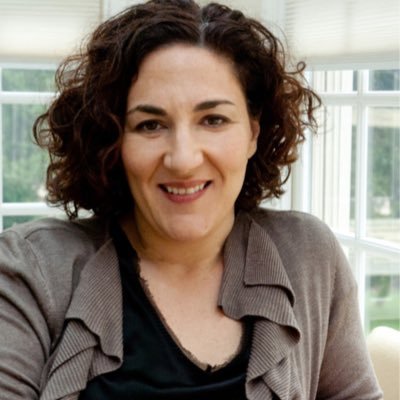 Lizzie Drucker Basch, a Democrat and Healthcare Advocate
Lizzie doesn't recall a time in her life that was more complicated than 2012. Her stepdaughter's mother passed away. Her two youngest children had very severe flare ups of their autoimmune disease, their dog died, and her mother was diagnosed with cancer. There should have been a piling-on penalty! When things got serious and her family needed resources and care, she buckled down and got to work.
The ACA, she says, protected her family from a disastrous situation. Her children had about $900,000 worth of medical bills that year. Thanks to her insurance coverage and the ACA, they were spared enormous hardship. Had the ACA not been in place, her son, especially, could have reached his lifetime cap. Her daughter and son would have been uninsurable or would have encountered a lifetime of extremely expensive insurance at the ages of 12 and 10, respectively. This is what compelled her to run for the Virginia House of Delegates. She wants to make sure that these protections remain in place for all Virginians.
According to Lizzie, most people feel that dealing with their insurance company is a David-and-Goliath proposition — when you need help the most desperately, they bandy about words like "compliance" and determine that your lifesaving treatment is "not medically necessary," instead of offering the help you have already paid to access.
She says it just makes sound economic sense to make sure that health care is affordable and accessible so we reduce visits to emergency rooms and bankruptcies because of failure to pay medical costs. No one, she says, should be forced to choose between a mortgage and lifesaving medical care.
Lizzie is also a huge proponent of public education. Many people, she thinks, move to the 56th district for the schools and excellent quality of life. If the federal government has its way and changes school funding as it has promised, our schools will be grossly underfunded. This affects not only the education our children receive, but also our property values and our local economy. It will detrimentally affect our ability to attract businesses to our district. Good schools, she says, equal good communities. Many of her family's friends were made through her children's schools. Schools help, she says, to turn neighborhoods into a community. A quality education is what makes our society inherently equitable.
Another of her passions is the destigmatizing of mental health issues. We must recognize that brains, she states, like hearts and livers, become diseased through no fault of the person affected.
Taking the stigma out of mental health is the first and best way to make treatment part of the cultural norm. The state must continue its progress towards making mental healthcare a priority and towards offering services to all people regardless of income or zip code. Lizzie says she will work tirelessly through the House of Delegates to continue to prioritize these issues.
Lizzie has led her family through some rough times. She doesn't quit.  She is resourceful and is available. Lizzie would love the opportunity to do the greatest good for the most people through service in the House of Delegates. She wants to ensure that her potential constituents work together so the General Assembly no longer ignores the 56th district or takes it for granted. Now is the time for change. Lizzie says she is happy to lead the way. To support Lizzie, check out the following links:
Lizzie Facebook                      Lizzie ActBlue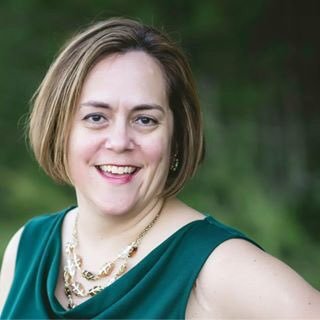 Melissa Miscione Dart, a Democrat and Healthcare Professional
Like many folks, Melissa had a political awakening in November. But she really felt compelled to run in February when Betsy DeVos was confirmed as Secretary of Education. Melissa has a son, Leo, who has had multiple special needs challenges since birth. Leo, along with his brother, Peter, and their younger brother, Joseph, have all been educated in the Henrico County Public School System. With daily threats encroaching on public education funding, Melissa wants to work in the House of Delegates to create a state-level firewall to protect Leo and 6,000 other Special Needs students in Henrico County just like him. Her current role on the Henrico County Special Education Advisory Committee (SEAC) uniquely prepares her to do just that. As a member of the SEAC, Melissa provides advice regarding the needs of students with disabilities, collaborates with school personnel, families and the community and makes recommendations to the School Board regarding the education of students with disabilities.
Melissa has also spent her entire career working in healthcare administration and holds a Masters of Science in Heath Administration from VCU. In a political climate where the Republicans are working to dismantle ACA and the Commonwealth tries to defund Planned Parenthood and shrink Medicaid, Melissa is determined to fight back. She understands the ACA as only someone who has worked in the field can. For the past 14 years, she has negotiated reimbursement contracts between healthcare providers and insurance companies. This experience more than qualifies her to be a seat at the table for District 56 as the Commonwealth's budget is decided each year.
In addition, as a University of Richmond alumna, Melissa has been working with a student grassroots movement called Spiders Against Sexual Assault and Violence. As an adviser to the group, she has helped students craft and propose policy to the Administration in hopes of making UR the standard bearer for handling of sexual assault and violence. These same students are returning the favor by becoming an active part of Melissa's campaign team.
Melissa wants to be a delegate who her district knows, and to be known as one who listens to all of her constituents, not just the ones who vote for her.  Divisiveness has gotten us where we are today and we need to find a better way forward. Melissa is committed to doing just that and has the passion and expertise to represent District 56 in the Virginia House of Delegates. To support Melissa, check out the following links:
Melissa Dart Twitter               Melissa Dart Facebook