We haven't had a public poll of the 2017 Virginia governor's rce, let alone the Lt. Governor's race, in weeks. So, even though I'm not a big fan of Gravis Marketing (Republican bias, B- rating according to FiveThirtyEight.com), at least we've finally got something. Here are the highlights:
First, our miserable "President"'s miserable ratings in Virginia. So much winning, huh? LOL


Next, watch Sen. Tim Kaine crush Rep. Barbara Comstock, if she's crazy enough to challenge him next year, and Carly "Demon Sheep" Fiorina.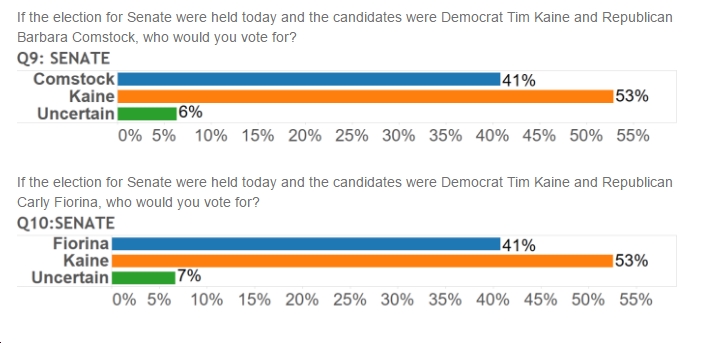 Now, turning to 2017, Gravis has Tom Perriello ahead of Ed Gillespie by 1 point and Ralph Northam trailing Gillespie by 2 points. Both are statistical ties, and again consider that Gravis is Republican leaning. Still, let's definitely not assume that Gillespie will be easy to beat this year and act accordingly.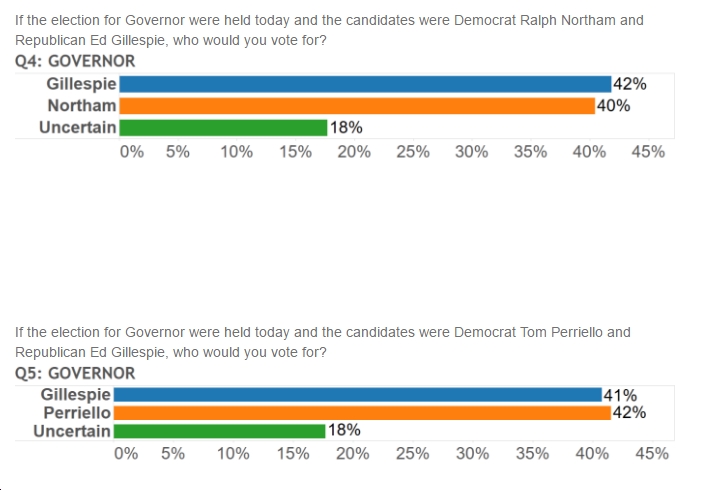 Finally, one of the first polls of the 2017 Virginia Lt. Governor's race (although only of Justin Fairfax, not of Gene Rossi or Susan Platt for whatever reason). What this poll shows is Fairfax leading any of the Republican potential Lt. Governor nominees – Jill Vogel, Bryce Reeves or Glenn Davis – by single digits (3-6 points).  I must say I'm surprised at the relatively low percentages of "uncertain" voters, as I doubt most Virginia voters know much about these candidates. Maybe they just went off of "Democrat" and "Republican"…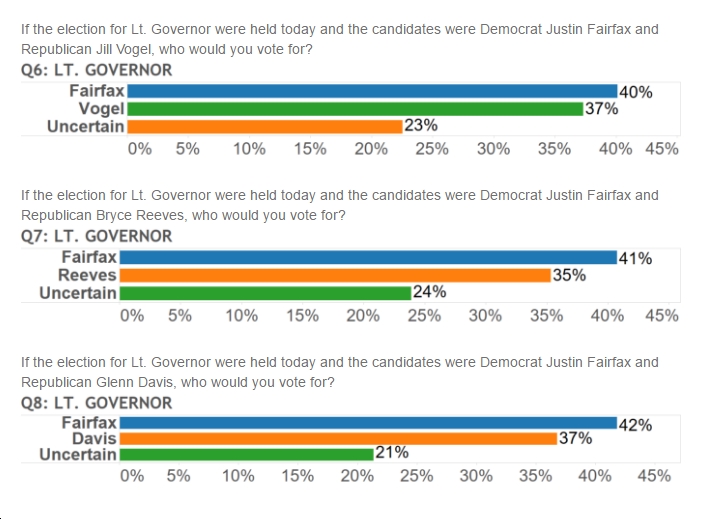 All in all, not too bad, although I'd prefer bigger margins of course. Again, though, I'm not sure how much stock to place in Gravis, so take this one with a big grain of salt.