---
Hey!  Democrats and activists!  The results from Georgia and South Carolina may be in, but don't take that nap you've been aching for since November just yet.  Nate Silver said, anticipating the results, that "a half-dozen special elections taken together are a useful sign; any one of them is less so."
With Virginia's races, we'll get something much better than any special election:  We'll get the chance to rebuke the Republican party at a massive, policymaking level, and a more cutting symbolic one, as well.
Virginia's elections in November will alter the real political currents in many ways Georgia's couldn't.  We're a swing state, the 12th largest in population and 12th largest economy in the Union.  We host enormous military bases and occupy crucial committees in Washington.  That gives our state's policymakers real weight in pushing for policies in DC.
So how do we make the most of the tremendous opportunity Virginia's state elections in November 2017 give us?
We concentrate on the bellwether counties such as Henrico, just outside of Richmond. Henrico's enormous and increasingly diverse population is one of the richest sources of votes and political capital for Democrats in Virginia.  Henrico has gone blue in the last 3 presidential elections, outperforming the state as a whole for Democrats.
We find effective ways to help candidates in specific races in those bellwether counties: donate money and time, spread the word about them on social media – and, hey, in good old-fashioned conversations.
In Henrico, we are fortunate to have these three candidates, all of them running in districts that Hillary won:
Schuyler VanValkenburg (VA-72) – Website – Donate – Facebook – Twitter
Debra Rodman (VA-73) – Website – Donate – Facebook – Twitter
Courtney Lynch (Henrico Board of Supervisors) – Website – Donate – Facebook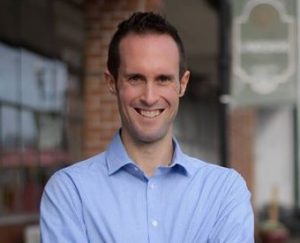 SCHUYLER VanVALKENBURG (VA-72) is running for a district that Hillary won.  Did I mention that?  Schuyler is a public school teacher and advocate for progressive jobs training policies, public school funding, and gerrymandering reform.  Schuyler's early performance was so strong that the incumbent he was facing chose not to run rather than face a competitive race.  Among his endorsers are: Run For Something, an organization founded by Obama alumni; the Sierra Club; Bold Progressives, which is backed by Elizabeth Warren; Only If You Run, an anti-gerrymandering PAC.
DEBRA RODMAN (VA-73) is running (as I may have said) for a district Hillary won.  Debra is an Associate Professor of Anthropology and Women's Studies and Director of Women's Studies at Randolph-Macon College.  She is an advocate for jobs programs, Medicaid expansion, women's reproductive rights, and funding for education.  She regularly serves as an expert witness for U.S. Federal immigration courts for families seeking political asylum, mostly women and children, and LGBT individuals. Named as one of Richmond Style Weekly's Top 40 Under 40, Debra is a former Fulbright Scholar and fluent Spanish speaker.  See my article on this race here.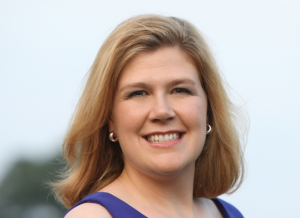 COURTNEY LYNCH (Board of Supervisors) is running (by the way) for a district that Hillary won.  Courtney is a successful author with her own consulting firm.  She is a Marine who has served two tours of duty.  Courtney advocates for economic development to benefit all Henrico citizens and to narrow the economic gap between eastern and western Henrico.  She understands that economic growth does not have to entail urban sprawl and will work for sensible zoning.   Aware that excellent schools are critical both for their own sake and to attract business, she will be a voice on the Board for children and teachers. See my article on this race here.
Please learn more about these terrific candidates and contribute to their campaigns:
Schuyler VanValkenburg (VA-72) – Website – Donate – Facebook – Twitter
Debra Rodman (VA-73) – Website – Donate – Facebook – Twitter
Courtney Lynch (Henrico Board of Supervisors) – Website – Donate – Facebook