More excellent work by Rep. Don Beyer (D-VA-08):
Beyer Introduces Trump Hotel Ban for Federal Travel
July 24, 2017 (Washington, DC) – Rep. Don Beyer (D-VA) introduced four amendments to prevent Donald Trump from enriching himself at taxpayer expense by blocking the federal government from renting rooms at Trump brand hotels for official travel.
"These amendments are necessary due to the President's unprecedented failure to divest from his business, and the ongoing entanglement between the Trump Organization and the White House. Donald Trump should not be allowed to line his or his family's pockets with taxpayer dollars," said Rep. Beyer.
Beyer introduced the amendments to the "minibus" spending bill, a Republican-sponsored appropriations bill to fund the Department of Defense, the Veterans Affairs Administration, and the legislative branch.
GOP leadership resorted to this minibus because of its inability to pass all twelve appropriations bills before the federal fiscal year runs out on September 30th.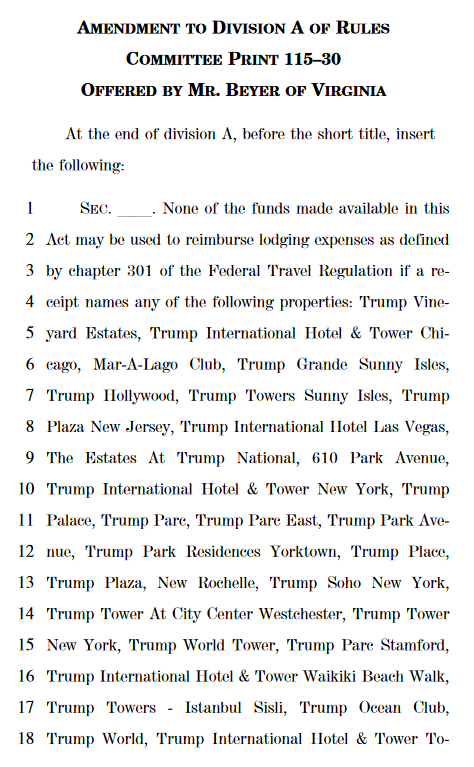 ###