Advertisement

From Progress Virginia:
Progress Virginia Statement on Misleading & Fear-Mongering GOP Advertising

VA GOP taking a page from the Trump playbook in attacks on immigrant Virginians
Virginia—In the run-up to post-Labor Day campaign season, the Virginia GOP has taken a hard pivot into the sort of divisive fear-mongering that's defined Donald Trump's political career. This week, GOP gubernatorial candidate Ed Gillespie released a new television spot, misleading voters about immigration enforcement in Virginia and stoking racialized fears of "illegal immigrant criminals." Similarly, a negative attack mailer in the 31st District targeted Democratic candidate Elizabeth Guzman, portraying "illegal aliens" as "violent felons and child predators." If elected, Guzman would be the first Latina member of the Virginia General Assembly. The mailer was paid for by Dominion Leadership Trust Political Action Committee, the leadership PAC of GOP House Speaker Bill Howell.
"These divisive and fear-mongering attacks on immigrant and Latino communities are simply disgusting," said Progress Virginia executive director Anna Scholl. "Unfortunately, we've come to expect these sort of hateful attacks on communities of color from Donald Trump. Now Virginia Republicans are spending thousands of dollars to launch false and divisive attacks that scapegoat immigrant communities."
Ed Gillespie's new tv ad is willfully misleading, raising the specter of so-called "sanctuary cities" while failing to note that no city in Virginia has such a designation, an admission Gillespie made on stage this summer in the Virginia Bar Association Debate. Furthermore, Gillespie and Howell's stereotyping of immigrants as criminals, "child predators," and "violent felons" is not only offensive, it's simply incorrect. Multiple studies have found that immigrants are less likely to commit crimes than individuals born in the United States.
"Local police should be working hand-in-hand with families to build safer communities. Ed Gillespie is apparently advocating to turn our local police officers into Donald Trump's deportation squad," continued Scholl. "Far from standing up for public safety, the GOP attacks on immigrant communities hurt us all. When fear-mongering politicians target vulnerable communities, they drive families into the shadows and ensure crimes go unreported. These nasty attacks are meant to do nothing more than build on Donald Trump's rhetoric to stoke fear and division in our communities."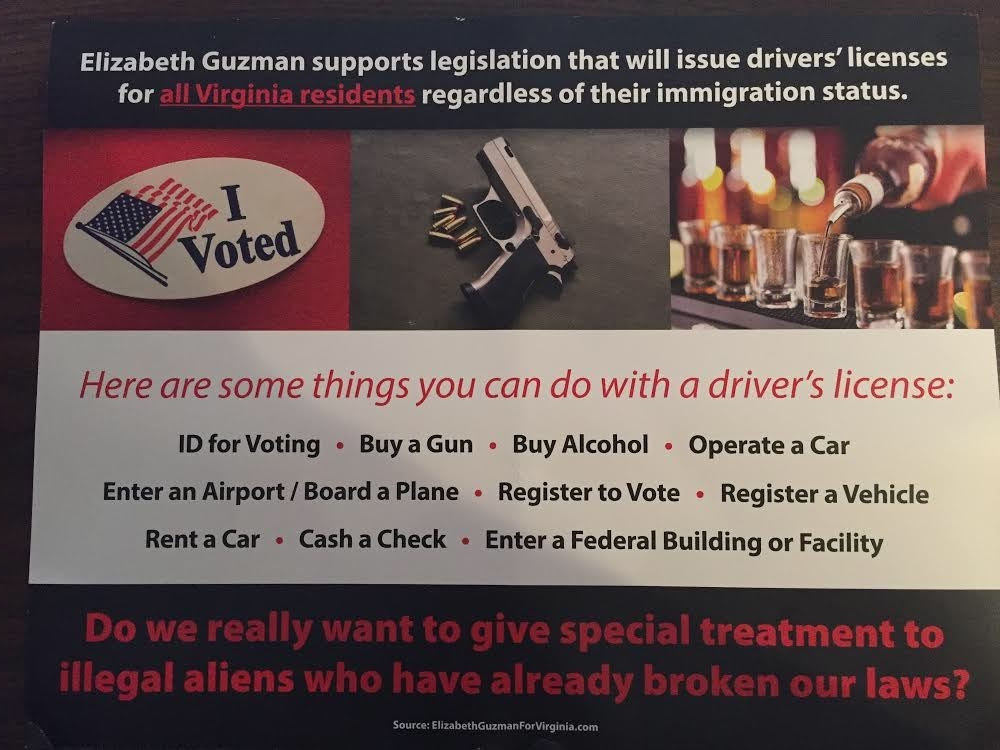 There's no paywall on Blue Virginia, and we definitely want to keep it that way! If you want to help support our work, you can donate here - thanks!
Also, you can
sign up for our weekly email list here
.