The following is courtesy of Daniel Lagana, South Regional Vice Chair for the Fairfax County Democratic Committee, reporting from the October Business Breakfast Lt. Governor Forum of the Mt. Vernon-Lee Chamber of Commerce, which by the way is highly conservative. So why did Democratic Lt. Governor nominee Justin Fairfax attend and Republican Lt. Governor nominee Jill "Government-Forced, Mandatory Transvaginal Ultrasounds" Vogel skip out? Perhaps after Justin Fairfax demolished her in their last debate, where Vogel made a complete ass of herself by implying that Justin Fairfax – a graduate of Columbia and Duke, no less! – wasn't intelligent enough to understand state issues, decided that she'd be better off doing…well, ANYTHING but debating Justin Fairfax again. LOL
Justin Fairfax demonstrated his intellect, moral courage, and thoughtfulness at this morning's Mount Vernon-Lee Chamber debate (Vogel a no-show). He thoroughly answered every question, even those clearly planted to force uncomfortable answers (they didn't). Great job, Justin.
On the other hand, his opponent, Jill Vogel, didn't show up, and could not provide sufficient justification as to why. FCRC members all left after 30min.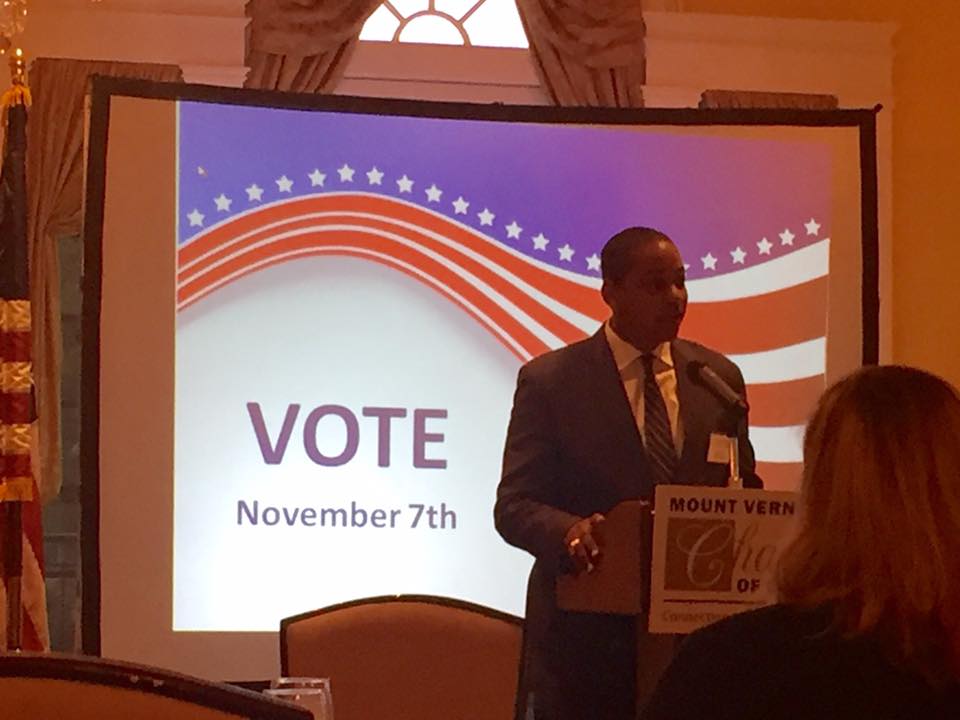 P.S. See below for an email from the Mt. Vernon/Lee Chamber of Commerce on Vogel bugging out at the last minute, supposedly "called away to a meeting in another part of the Commonwealth" (yeah right! LOL).
The Jill Vogel for Lt. Governor campaign contacted the Chamber late this afternoon and informed us that Mrs. Vogel is unable to attend the Chamber breakfast tomorrow. Mrs. Vogel's campaign said that she had been called away to a meeting in another part of the Commonwealth.
As you have a reservation to attend the breakfast I wanted you to be among the first to know this disappointing news.
Justin Fairfax will be at the breakfast and share his views on the issues in the Lt. Governor's race and the future of Virginia.
Unfortunately, as we had already confirmed the final count with Belle Haven Country Club we are unable to provide refunds for the breakfast.
We look forward to seeing you tomorrow — rain or shine, one candidate or two.
Holly Dougherty
Executive Director