Advertisement

Cheryl Turpin first came to my attention in late December of last year, when it was announced that she was running in a special election to fill a House of Delegates seat vacated by Scott Taylor, who had won election to Congress. One group I was in, Code Blue, was setting out to help flip local elections all over the country, and this was our first test!
Cheryl was running against a member of the Virginia Beach sheriff's department–and you may know that sheriff's departments are like breeding grounds for those seeking higher office–especially in Virginia Beach, where the Republican Stolle family is deeply involved in the legislature and law enforcement (think of Boss Hogg and his brother-in-law, Roscoe P. Coltrane, from the Dukes of Hazzard).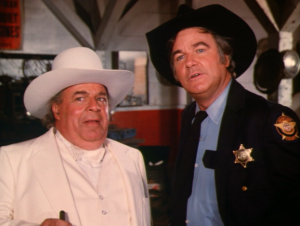 Over the next month, Code Blue members (as well as other grassroots groups) phone banked, donated money, and used social media to make Cheryl Turpin a household name all over the county. By election day, January 10,  2017, Cheryl had received over $50,000 in small donations from over 4,500 donors in all 50 states!
Just before the election, on January 7th, there was a huge snowstorm, dumping 4-6" of snow on the area. There were widespread power outages. And by Tuesday, not much cleaning had taken place, the snow had largely turned to ice, and travel was treacherous. GOTV phone bankers were being told by elderly people that they just couldn't get to the polls. Cheryl lost by only 362 votes, a 5.8% difference. In a seat where the incumbent, who ran unopposed in 2015, won by 12.8% in 2013.
I've left out one little detail of this race. It's not an important detail to most of you, but it is to me. The special election was on my birthday–and on that day, in the midst of all the election chaos, Cheryl stopped for a few minutes to tape a video birthday greeting to me, and post it on our group page.
I drove out to Virginia Beach last weekend, to canvass with Cheryl Turpin in district 85. This canvass was unlike any other I've been on. Because Cheryl already has pretty strong name recognition, both from being a school teacher in the area, and from running for office for nearly a year already. Nearly every voter we spoke to knew about Cheryl–most said they knew they were voting for her. In fact, they seemed more aware of the House of Delegates race than the Governor's race!
It was fun to see the difference between some of the candidates I've canvassed with, who've only been knocking doors for a few months, and Cheryl, who was knocking the same doors she's already knocked multiple times in the past year. She's calm and cool, and really Zen about the whole process, telling me "if someone's not enjoying every minute of this, then they shouldn't do it." Having just come from an interview with the editorial board of the local paper, who were deciding who to endorse, she said all she could think about was how amazing it was for a regular school teacher like herself to be sitting at that table, with them having to listen to her.  And that's what is so fantastic about our Democratic candidates this year–they aren't political insiders with the backing of Boss Hogg, they're regular people, who have real lives and experiences that match those of the people they seek to represent. Which is as it should be.
There's no paywall on Blue Virginia, and we definitely want to keep it that way! If you want to help support our work, you can donate here - thanks!
Also, you can
sign up for our weekly email list here
.